Life is not a bed of roses, actual life starts when you step out of your comfort zone when you need to struggle even for basic amenities. This is when you start living life in a real sense. We all have been through this tough phase of life and we all wanted a guide or a mentor to help us survive this transition phase of life. This blog talks about how to enjoy student life until you are thrown into a professional world. Here are the 11 hacks every student needs to enjoy their life in Delhi.
Stay Confident
The mantra of survival of 'the Delhi life' here is to stay confident. This is the only tool against peer pressure and even in academics where every child is a topper from their respective schools. No matter what, always keep your head high, chin up and most importantly believe in yourself. Just keep it simple, be the way you are and never let the world change your smile. Everyone wants to grow up and start working, but trust me, student life is the best phase of life and while you are in Delhi, having the most out of this phase is worth it.
Be Fashionable
Delhites are brand addicts; Mango, Zara, Gucci, Chanel, Forever New, this is all that you will find people around you are decked up with. Where major chunk of your money goes in accommodation, food, and transportation, you find it hard to match up to their level. But don't you worry child! Frequent trips to Sarojini Nagar, Janpath, Kamla Nagar, and GK M-Block market can provide you with exact replicas of all these.
And yes, must mention – inculcate the art of bargaining. This will come to you with experience and gradually you will expertise in it like never before.
DTC and DMRC: Friends for Life
Be ready for some bus and metro rides. You can travel to the farthest at just the price of 25 INR by bus and 42 INR by the metro. These are the only cheapest and student-friendly means of transportation. Else if you are under extreme financial crunch then you can always use your very own 'gyaarah number ki gaddi'. Hence to enjoy the student life you've got to use public transport which doesn't burn a hole in your wallet.
PG Life
Pg life is fun-filled. Catfights with roomies, midnight snacking, sleepless nights, daily gap shap sessions, night outs and what not! But not to forget Pg food sucks. It's hard to survive on that food and then Maggie – the only ultimate rescuer comes to your rescue. In this place apparently called home, we often get the warmth and comfort of siblings in our roommates. One must experience student life in Delhi. It not only teaches to be independent but one also learns money management skills and how to tackle people of different kinds.
Happy-Go-Lucky
Are you soft-hearted? Oversensitive? Care a lot about others? Beware! Mend your ways, before you learn it hard ways. Give up your goody two shoe attitude and learn to be a little tactful. The times of doing good and receiving good have passed. Enjoy the student life in Delhi as much as you can because this time won't come again and you will miss it like anything.
Self Reliance
You are no more maa da ladla puttar or daddy's little angel. There is nobody to bear your tantrums and you will often miss being the center of attraction. The sooner you shed these images, the smoother life will be for you. You are your own caretaker, from cleaning your cupboards to washing heaps of dirty clothes, from eating healthy to traveling alone almost everywhere. Reach out, get to know people around but don't be over-friendly, being all alone out here you are your sole responsibility.
Take Time to Trust People
I don't mean to put your friend through the test as Ranbir Kapoor did in Barfi – The lamp-post test. But yes, be wise while choosing your company. Who knows, you will find friends to cherish for a lifetime or maybe the love of your life. Enjoy the perks of living the student life!
Learn to be a Loner
Sometimes the place where you stay is just like a guest house; you come, sleep and wait for the next morning to move on. "Make friends with yourself and you will never be alone". Your love for music, books, and the internet will multiply so that loneliness doesn't haunt you.
Freedom or Homesickness?
Away from all those do's and don'ts, frequent night outs, midnight calls, no explanations for sleeping late these are all the benefits of staying away from home. This freedom is enjoyable only for a couple of months or says a year at the most. Soon you will be homesick. A sudden realization of a home is where your mom is will prick you hard. You will terribly miss the best of mom-made food, comforting dad's hug and sharing all crazy stuff with your siblings.
Eating Spree
If you believe that there is no love sincerer than the love of food, then hell yes, you are in the best corner of the earth. This food capital of India is well renowned for Chandini Chowk's street food, Paranthey wali gully, India gate ki Chuski, Kareem's kebabs and what not – just name it and you will find it all here! At DU – Kamla Nagar in North Delhi and Satya Niketan in South Delhi servers the coolest and most reasonable hang out joints.
Some of the all-time favorites are Tom uncle's Maggi, Chache di Hatti, QDs, Big Yellow Door, Chowringhee lane's role and Keventer's flavored Maggi. Living the student life in Delhi could never be this interesting.
Weather Report
Namaskar, city of extremes mein apka sawagat hai. Here summers are scorching hot that you might even melt and likewise in winters, you could be frozen to death. Don't be scared! You will slowly adapt. Lots of water, sunscreen lotions, multi colored scarfs to cover yourself and funky dresses that is all what you need in summers. As far as Dilli ki sardi is concerned, wearing multiple layers, jackets and often strolling over hot tea and coffee stalls will get you through the winters. Living the student life and not getting sick due to Delhi's weather! No way!
Caution:
It's good to be a Roman in Rome but don't forget what you are here for. You owe all the explanations to your parents. Do not let the world change your morals and never let anybody question you either in terms of your performance or your values. Always stay grounded and stick to your roots. With freedom comes responsibility. Thus it is okay to enjoy the student life but it important that you take this phase of life as seriously as you can.
Living the student life in Delhi comes with its own ups and downs. It might not be so friendly in the first go but gradually the city embraces you. I bet, once you stay here you can't stay anywhere else. You will slowly fall for this city and one day you will be truly, madly and deeply in love with it.
This is the time of your life. Live it to the fullest. Explore. Do all crazy stuff. Create memories. Make every day and every moment count. Experience heartaches and patch-ups. You will have a whole bucket full of memories for a lifetime!

ALSO READ: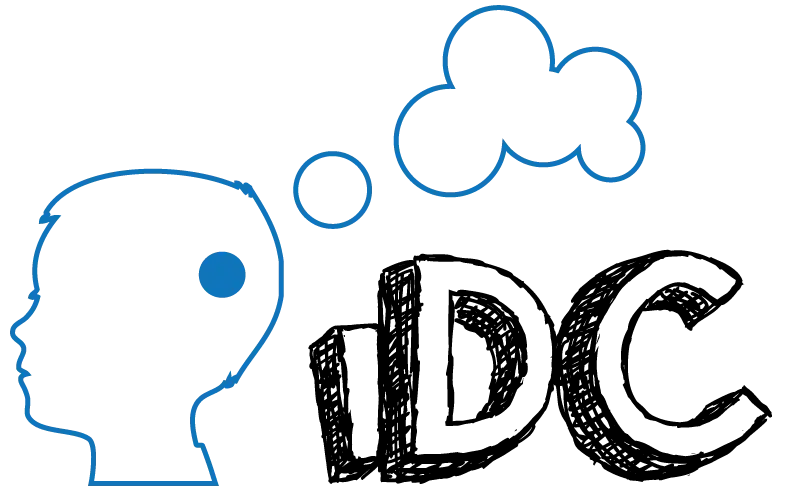 The iDC Editorial Team brings in a collective work experience of more than 25 years in diverse fields spanning from career counselling, management consulting, engineering, and technology to science, finance, and humanities. The team's key competencies are in research and analysis of careers, jobs, and industries. The team boasts a few best-in-class writers on careers and education.