Biology involves dissecting Life itself in a metaphorical as well as literal sense. It is about deciphering the poetry that abounds in organisms everywhere and simultaneously challenging scientific limits of knowledge. This blog talks about how you can pursue a career in biology and explore unconventional career avenues apart from MBBS.

What exactly is Biology?
Biology, simply put, is about understanding how living organisms work. Biology studies an organism's origin, structure, evolution, taxonomy, function, distribution, and growth. The crux is to understand and glean the knowledge which can then be extrapolated and pirouetted forward into a variety of career options. With the advent of technology, knowledge consolidation and dissemination have become amazingly sophisticated. Everything that has lived on this earth can be studied under Biology.
Most careers focus on a certain subset of Biology instead of being general about it, although attempting to do the latter is quite possible. Modern biology is a vast and eclectic field, composed of many branches and sub-disciplines. There are popular Biology fields that we will talk about here since actually trying to pinpoint every career option which is a potential offshoot of Biology is for all practical purposes, impossible. The picture below tries to depict the various facets of Biology. Therefore a career in biology can help you explore more into this field.
Education Requirement
To pursue a career in biology you should have at least a bachelor level degree in this field. After completing class 12th with science subjects such as biology, physics, and chemistry. Moreover, the eligibility criteria for pursuing a master's degree are holding a bachelor's degree with science subjects such as biology, maths, and chemistry. You can go for the following courses mentioned below.
Diploma in Biomedical Sciences
Diploma Course in Life Sciences
Bachelor of Science in Biomedical Science
Bachelor of Science in Biology
Bachelor of Science in Life Sciences
Master of Science in Biomedical Science
Master of Science in Biology
Master of Science in Biological Sciences
Master of Science in Animal Breeding & Genetics
Master of Science in Veterinary Medicine
PG Diploma in Biomedical Sciences
Doctorate in Biomedical Sciences
Doctorate in Plant Molecular Biology
Specialization fields:
1. In Biology
Cryobiology
Astrobiology
Ornithology
Socio-biology
Parasitology
2. In Biomedical Sciences
Clinical chemistry
Histology
Histopathology
Medical Biochemistry
Transfusion Science
Medical microbiology
3. In Life Sciences
Biodynamics
Neuroinformatics
Tissue Engineering
Evolutionary Genetics
Developmental Biology
Cognitive Neuroscience
You could choose between Research and Education if you want yourself continually stumbling upon information, and that is something you find exciting and refreshing. You can then find yourself on the cutting edge of scientific discoveries. Research is usually conducted at universities or labs and requires an advanced education within a more specialized skill or fields, like medicine, nutrition or animal science. Hence, if you are passionate about this subject then a career in biology could be the best career choice you would ever make.
Career Path
Fee Structure
In India, For the Graduation studies, you might be ending up spending between INR 30,000 to INR 600,000. For the post-graduation program, you can look at shedding anything around INR 100,000 to INR 500,000. For studying in international universities, the cost of graduation will be an expense of INR 10,00,000 to INR 40,00,000, about the same for the Master's program. The costing for studies will differ depending on the university and the courses you apply for.
Top Universities for Biology in India
| | | |
| --- | --- | --- |
| Rank | Name of the College | College Website |
| 1 | St. Stephen's College | http://ststephens.edu/ |
| 2 | Loyola College | http://loyolacollege.edu/ |
| 3 | St. Xavier's College | http://xaviers.edu/main/ |
| 4 | Christ College | http://christuniversity.in |
| 5 | Ramjas College | www.ramjascollege.edu |
| 6 | Madras Christian College | http://www.mcc.edu.in/ |
| 7 | Miranda House | http://mirandahouse.ac.in |
| 8 | Hansraj College | http://hansrajcollege.co.in/ |
| 9 | Fergusson College | http://fergusson.edu/ |
| 10 | Hindu College | http://hinducollege.org/ |
Top International Universities for Graduate and Post-graduate Programs
| | | |
| --- | --- | --- |
| Harvard University | United States | www.harvard.edu |
| University of Cambridge | United Kingdom | www.cam.ac.uk/ |
| University of Oxford | United Kingdom | www.ox.ac.uk |
| Massachusetts Institute of Technology (MIT) | United States | www.web.mit.edu |
| Stanford University | United States | www.stanford.edu |
| California Institute of Technology (Caltech) | United States | www.caltech.edu |
| The University of California, Berkeley (UCB) | United States | www.berkeley.edu |
| National University of Singapore (NUS) | Singapore | www.nus.edu.sg |
| Yale University | United States | www.yale.edu |
| TH Zurich – Swiss Federal Institute of Technology | Zurich, Switzerland | https://www.ethz.ch/en |
Job Opportunities
If you pursue a career in biology you may find work in Medical and related Health fields like Surgeon, Physician, Chiropractor, Nutrition, Dietician, Pharmacist, etc. Attempting to do the same would require a basic medical degree as a minimum requirement in most cases.
If studying animals is something that you wish to indulge in, you could pursue a career in Animal sciences, such as a Marine Biologist, Zoologist, Veterinarian, Animal trainer, Fisheries biologist, etc. If studying plants is what you find interesting, you could look into becoming a Horticulturist, Botanist, Soil scientist, etc.
There are plenty of career opportunities in biology, biomedical and life sciences. Students who are opting must have strong knowledge of science. Professionals with good skills can seek opportunities in research institutes. They could utilize modern scientific tools and techniques in the laboratory to understand how living systems work. Life science has a lot of job options in different areas of likechemical and physical sciences or material and biomedical engineering.
Professional and skilled seekers in this career can also apply for teaching students in universities and colleges. Biomedical graduate students can apply for employment in the healthcare industries such as pharmaceutical, medical research industries, genetics, lab studies, and technology-oriented sales. Biotechnology and molecular biology are the top areas of employment as you are required to study in order to avoid the extinction of natural resources. A career in biology may fetch you the following career options:
Lecturer or Professor
Consultants
Educator in a Museum
Biotech Engineer
Researcher
Laboratory technician
Content Developer for biology
Salary Structure
Salary Structure
Given the skills and a good Master's degree or a Ph.D. from a good institute, a biologist can expect earning a healthy package between INR 15,00,000 to INR 30,00,000, depending on the research or the education employers or companies you choose.
Conclusion
To conclude, you could consider thumbing through college catalogs to figure out what might be of interest to you in the Biology department. Today, there are innumerable course options, both for studying and researching, and in this article, we could only depict a fraction of the growing number of opportunities within Biology. Firstly, identify your interest by reading up on the course descriptions, only then decide which field of study you're most interested in pursuing.
Also Read: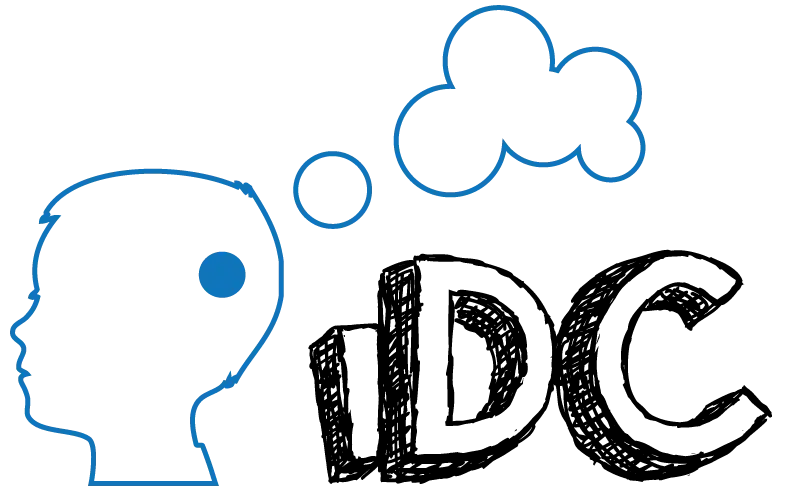 The iDC Editorial Team brings in a collective work experience of more than 25 years in diverse fields spanning from career counselling, management consulting, engineering, and technology to science, finance, and humanities. The team's key competencies are in research and analysis of careers, jobs, and industries. The team boasts a few best-in-class writers on careers and education.