Today, there are tremendous opportunities for developing a successful career in the healthcare industry, fuelled with increasing demand for services and a shortage of qualified professionals. There are projected openings for patient care positions.
No wonder MBBS and dentistry are of topmost priority for majority of candidates but the medical field also offers varied specialisation programs such as biomedical sciences, pharmacy, allied health, nursing, health, fitness, dietetics & nutrition etc.
Let's talk about some medical careers, the best institutes, high-in demand career options in medicine, and more.
Scope of Medical Careers
We all know, opting for careers in medicine is tougher than core engineering disciplines. It has been never easy.
"COVID-19 has brought everybody's attention to the importance of health and wellbeing. The growing awareness about health will definitely lead to a boost in per capita expenditure on healthcare and will increase demand for healthcare products and services. This in-turn will continue to multiply significant requirement for trained manpower in the Healthcare sector."

Dr. Bhagwati Prasad, Forbes India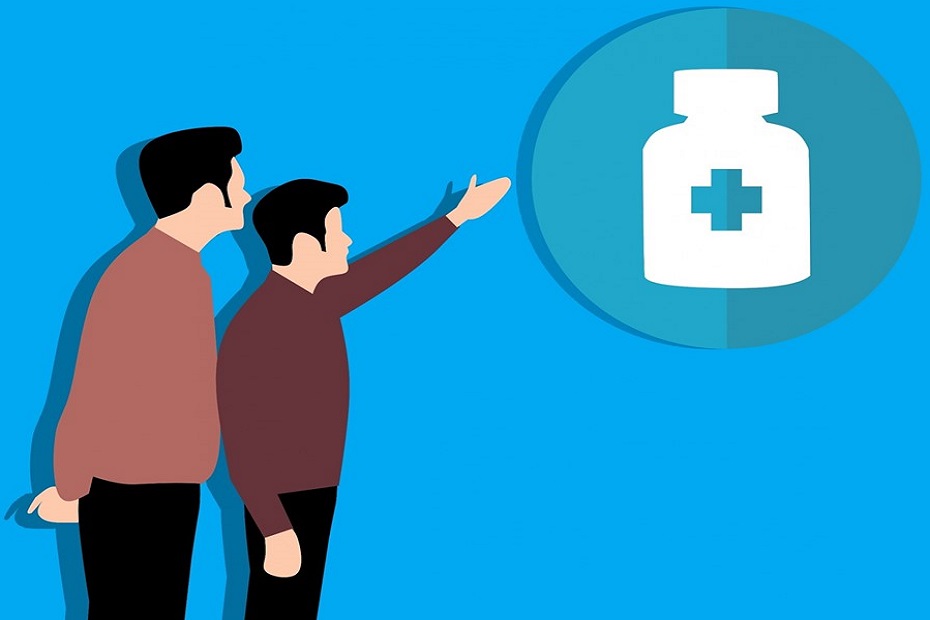 15 Exceptional Medical Careers in a Post-COVID world
Public Health Physician/Consultant
Epidemiologist
Perfusionist
Pulmonologist
Immunologist
Emergency & Critical Care Consultant
Rehabilitation Therapist
Respiratory Therapist
Health Psychologist
Mental Health Professional
Diabetologist / Lifestyle Medicine Expert
Psychiatrist
Geriatric Care Technologist
Nutritionist & Dietician
Clinical Research Associate
.
Top 15 Institutes for Medicine in India
| Medical Institute | Location |
| --- | --- |
| CMC Vellore – Christian Medical College | Vellore |
| KMC – Kasturba Medical College | Mangalore |
| St Johns Medical College, | Bangalore |
| AIIMS – All India Institute of Medical Sciences | All Over India |
| Aligarh Muslim University | Aligarh |
| Armed Forces Medical College | Pune |
| Maulana Azad Medical College | New Delhi |
| HIMSR – Hamdard Institute of Medical Sciences and Research | New Delhi |
| Grant Medical College | Mumbai |
| IMS BHU – Institute of Medical Sciences Banaras Hindu University | Banaras |
| Patanjali Ayurveda College | Haridwar |
| Mysore Medical College and Research Institute | Mysore |
| Patna Medical College | Patna |
| JIPMER – Jawaharlal Institute of Postgraduate Medical Education and Research | Puducherry |
| King George's Medical University (KGMU) | Lucknow |
medical careers
Note: The above is not a rank list and does not have any particular order/sequence.
15 More Medical Careers in Demand
Registered Nurse (RN): They are responsible for providing advice, emotional support, and educating patients and their family members.
Radiation Therapist: They are responsible for diagnosing, treating and curing cancer patients with the help of radiation therapy.
Dentist: A Dentist is a physician or surgeon who treats, prevents, diagnose any illness or injury of the oral cavity, oral mucosa, teeth, and surrounding body and nervous.
Nurse Midwife: A Nurse Midwife works with pregnant women until delivery.
Physician Assistant: A Physician Assistant works under the supervision of a physician or surgeon.
Dermatologist: Dermatologists treat life-threatening skin cancer, repair scars and damages, cure painful skin conditions that make life miserable, and help the patients in learning prevention habits for avoiding future suffering.
Home Health Aide: Home Health Aides work in hospitals, private houses or convalescent homes involved in providing help to people who are suffering from chronic diseases or are recuperating from surgery, or who have some disabling condition.
Occupational Therapist: An Occupational Therapist works with people of all ages and improves their ability to perform tasks in living and working environment
Pharmacist: A Pharmacists work at pharmacy stores, clinics, hospitals, dispensaries, Health Management Organizations (HMOs) etc. for dispensing medicines according to Doctor's prescriptions.
Physiotherapist: A Physiotherapist carries out the treatment or exercise for patients who seek treatment when they have lost function or mobility of their hands, legs, different limbs or part of their body due to an injury or illness.
Immunologists: Immunologists study, understand and examine the principles & mechanisms of the immune system and immune responses in the context of infection, malignancy and immunological disorders in humans.
Optometrists: An Optometrist provides comprehensive eye and vision care, such as testing and prescribing appropriate visual aids, along with the rehabilitation from various medical conditions which affect vision.
Veterinarians: A Veterinarian works for the healthcare of different types of animals. They evaluate, diagnose and treat medical condition of animals.
Pulmonologist/ Chest Specialist: Pulmonologists are super-specialist doctors who specifically treat various diseases & ailments associated with our lungs, upper airways, thoracic cavity, and chest wall. They are chest specialists. A Pulmonologist is also variably called a Pneumologist or a Respirologist.
EMTs and Paramedics: Emergency & Critical Care Consultants are super-specialist doctors who provide specialized care by advising medication & treatment strategies for people with acute clinical & medical needs, as well as those who have experienced major surgery or trauma.
.
MBBS Abroad
The demand for opting for an MBBS has grown over the years among the young minds in India.
However, owing to the limited number of seats in government colleges and high tuition fees levied by private colleges in India, our students are considering affordable options abroad for pursuing an MBBS.
Eligibility: Class 12th with Physics, Chemistry and Biology along with any other subjects.
Exams Required: As mandated by the Medical Council of India (MCI) since 2019, all Indian students wanting to study MBBS abroad, have to clear National Eligibility-cum-Entrance Test (NEET-UG).
Documents Required for admission abroad:

Class 10th and 12th mark sheet
NEET score card
Statement of Purpose (SOP)
Letters of Recommendation (LOR) (some colleges want at least 3)
Language proficiency Certificate (depending on country of choice)
Your medical certificate

Duration of MBBS abroad: It's up to 6 years including a year of internship.
.
Conclusion
Thousands are pursuing medical careers but getting a job and securing your future here in India is too tough. Are you absolutely sure you want to be a medic?
Understanding the intricacies of any career is not child's play. It requires experiential assessment of your competencies (skills, abilities, knowledge & a lot more). So, career planning is an indispensable tool of your life and we can certainly help you with that. Plan now!
Also read
.
.
./
FAQs
What are the top Universities to study MBBS abroad?
There are many. Check these out.
Are there any Medical Careers that can be pursued without NEET?
Yes, following are some options that can be pursued without NEET
• Pharmacist
• Occupational therapists
• Biotechnologists
• Cardiovascular Technologists
• Perfusionists
• Nutritionists
• Physiotherapist
.

Anushree has 4+ years of experience in the career counseling industry as a Senior Content Writer. She has also worked as a Social Media Marketing Expert for a startup and Content Quality Analyst for Publishing and E-learning Industry. She has done her Master's in Commerce and PGDM in Finance & Trade and Marketing & HR, but she is currently following her passion for writing.