Have you ever been to an eye doctor? How to become an ophthalmologist? It does excite to read those letters at a distant without any help, doesn't it? It is a treat if you know you can do it without glasses.
.
While we all may have gone through this test, some of you might have been wanting to give this test to other people. Interested in having your own patients come to you for help with their eyes?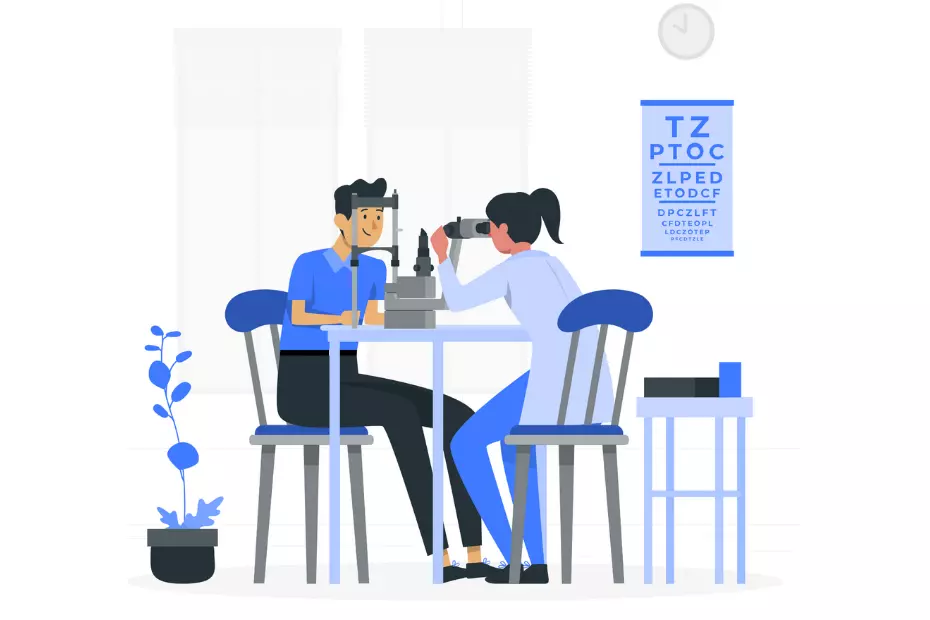 How to be an ophthalmologist?
To be an Ophthalmologist, you must complete Class 11-12 with Physics, Chemistry and Biology along with any other subject as per scheme of studies, depending on which board you are from. Then you can opt for the following ways to become successful ophthalmologist.
---
After Class 11-12 with Physics, Chemistry, and Biology, you must study for a Bachelor of Medicine and Bachelor of Surgery (MBBS) degree. Various forms of this qualification's name are MB ChB, MB BChir, BM BCh, BMBS and MB BCh around the globe. Then you must go for a PG degree/specialty training in Ophthalmology.
---
What are the ophthalmology courses after 12th?
After your Class 12 boards, you will have to clear NEET and complete MBBS course, simply. Then you must specialize in Ophthalmology in the following various ways.
After MBBS, these are your options in India:
M.S. in Ophthalmology, then M.Ch.
M.D. in Ophthalmology, then DM
Diplomate as Ophthalmologist (D.N.B.), then Fellowship
M.D./M.S. in Ophthalmology, then PhD.
Diploma in Ophthalmology
DNB, then FNB
MS/ DNB, then 1 year

PDCC course in Ophthalmology- "Squint & Orthoptics"

(available in select institutes including AIIMS Delhi & Rishikesh)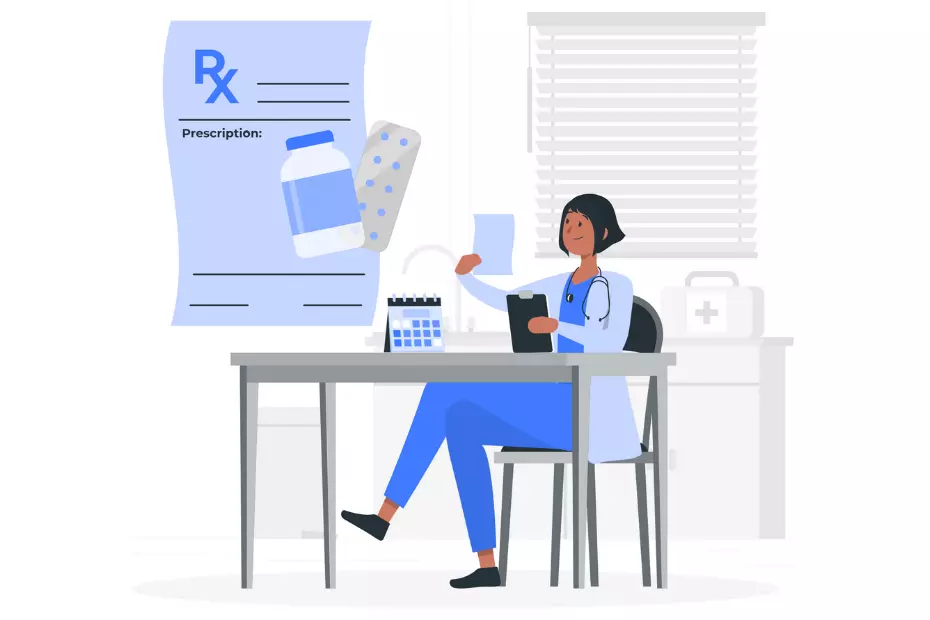 Quick Explanation of ophthalmologist courses
After your MBBS graduation, you must study for a post-graduate level degree like MD (for medicine specialties), MS (for surgery specialties), or DNB (both for medicine and surgical specialties), and complete junior residencies to specialize in various branches of Medicine / Surgery.
---
DNB is considered equivalent to MD / MS. The only difference is for MD and MS you will be trained in large government medical colleges whereas for DNB you will be trained mostly at private hospitals (with only around 500 beds).
---
Then, you may complete senior residencies and obtain a higher degree like DM / MCh (Surgery)/FNB (Fellow of National Board) or a 1 Year PDCC (Post- Doctoral Certificate Course) in Ophthalmology. You can obtain a Ph.D. after MD/MS if you want to pursue a career in medical research.
In the UK, MRCP / MRCS / FRCS is mandatory to practice as an Ophthalmologist.
If you are targeting the US or Canada, remember, you will have to clear USMLE after you complete an MBBS program in India to be able to directly practice in US/Canada.
To study in medical schools in the USA or Canada for an MD degree before practicing there, you will have to clear MCAT. Medical College Admission Test (MCAT) is a compulsory test for anyone who plans to get admission in medical schools of the USA and Canada.
MD degrees are followed by 3 to 7 years of residency. Graduates can practice any specialty. Physicians are fully-certified after passing board exams. There are 152 MD-granting schools in the United States and 17 in Canada.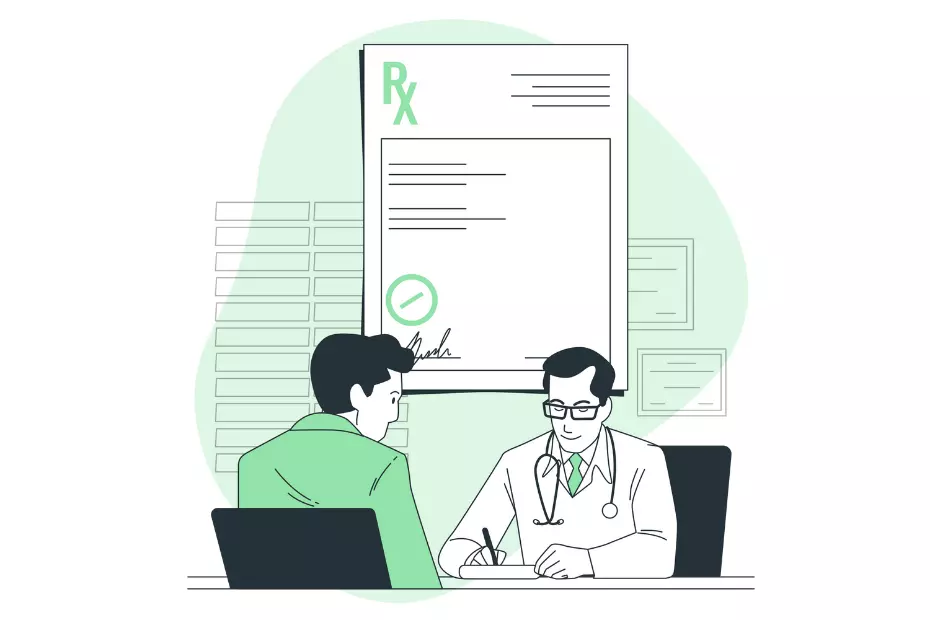 What is an optometrist?
An optometrist is a different profession, altogether. It does not mean a medical degree or an MBBS. There are a number of colleges in India that grant a Diploma or a Degree in Optometry. This is an Allied Healthcare course and is offered by various colleges in India.
Optometrist Meaning
---
You will primarily assist or work with an Ophthalmologist or Eye Surgeon to diagnose eye diseases, offer therapeutic procedures for prevention & cure of eye diseases as well as various problems associated with vision. You will help patients with eye diseases or vision problems to rehabilitate.
---
To be an Optometrist, you must complete Class 11-12 with Physics, Chemistry and Biology along with any other subject as per scheme of studies, depending on which board you are from.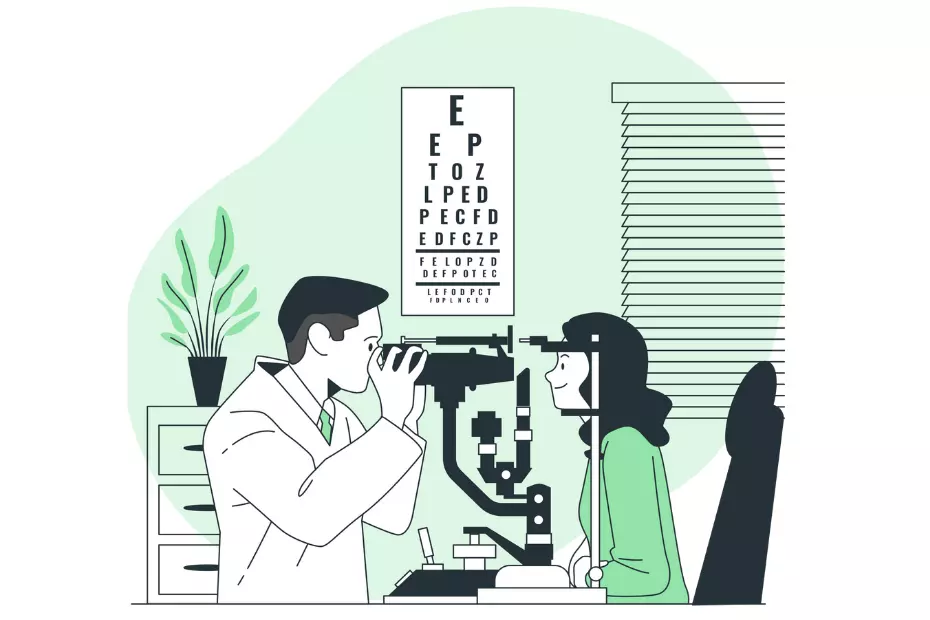 Optometrist Degree
There are various colleges that offer a B.Sc degree in Optometry or B.Sc. (Opt) or "Bachelor of Science in Optometry".
The course content:
A few of the topics covered in B.Sc Optometry are listed below.
Geometrical Optics
Physiology
Anatomy
Biochemistry
Physical Optics
Environment & Ecology
Visual Optics
Pharmacology
Medical pathology & Microbiology
Ophthalmic & Optical Instrumentation & Procedure
Ocular Diseases
Low Vision Aids & Visual Rehabilitation
Public Health & Community Optometry
Applied Optometry & Orthoptics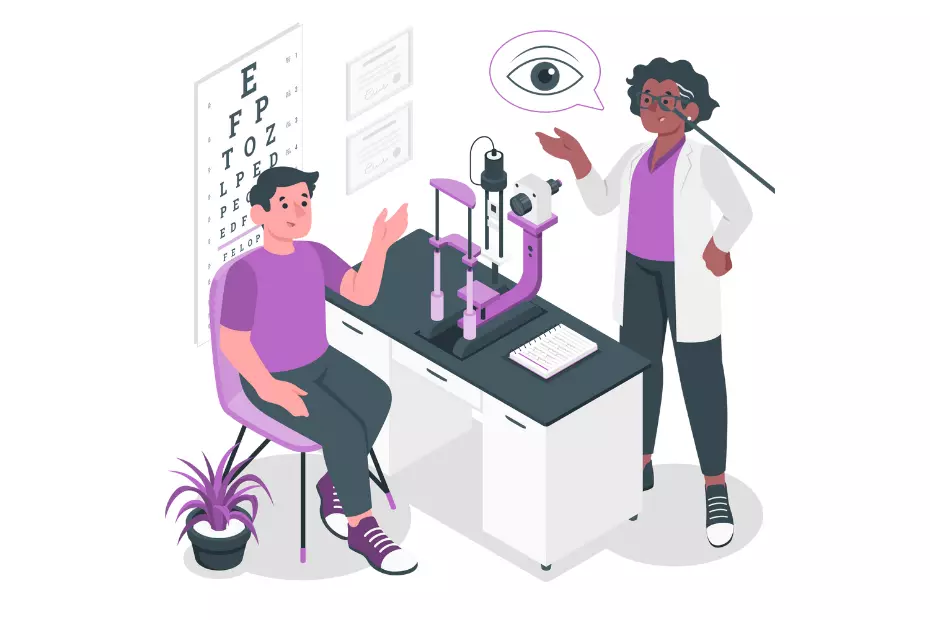 Optometrist Jobs
As an Optometrist, you might get a job as in a hospital, eye clinic, or an optician store. Following are some of the job roles:
Optometrist
Neuro Optometrist
Vision Technician/Visual Aid Specialist
Research Scientist (in Vision Technology)
.
Optometrist Salary
At entry-level and after ~3 years of experience, you may expect around Rs. 8,000 per month to Rs. 20,000 per month, depending on job location, your qualifications & knowledge.
As you earn more experience, you'll be able to make somewhere between Rs. 25,000 per month to Rs. 40,000 per month or more – as an established primary care provider or a clinic manager.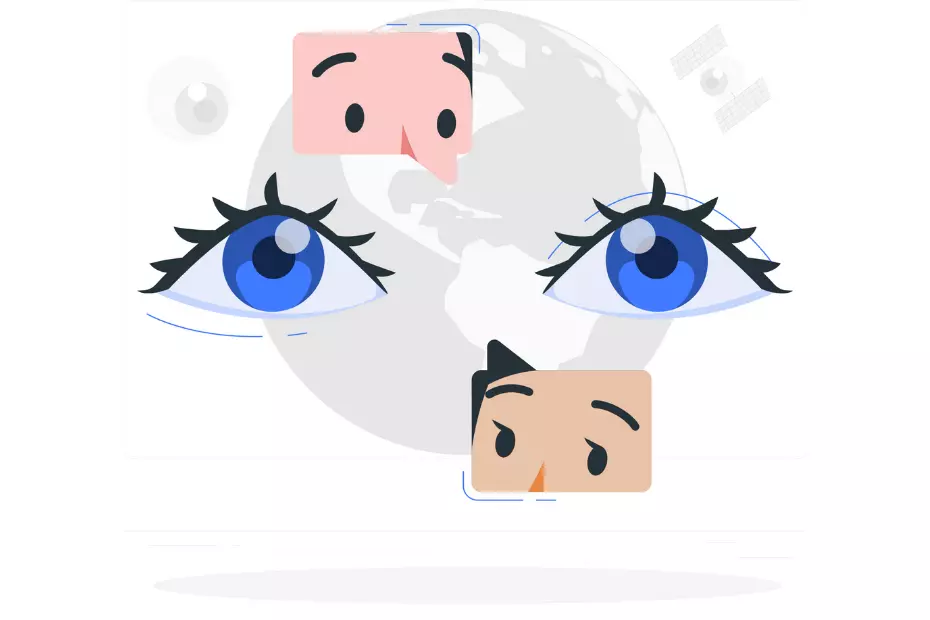 Epilogue – How to become an ophthalmologist and optometrist?
Well, the answers are above. You may just have a chat with our educationists in case you feel messy inside your head! Don't worry and keep calm. We are here to sort out all your career-related queries. iDreamCareer always believes in helping young minds discover their true mettle. We try to help young confused minds from 9th class, 10th class, class 11, class 12 with an aim to select their most-suited career choices.
B.Sc. Optometry syllabus (example, downloadable PDF)
Who are Ophthalmologists? (HTML page, ONET, USA)
.
Recent Releases
Discover More by accessing the Free Career Dashboard
This will help us share relevant information with you
Trending Posts

.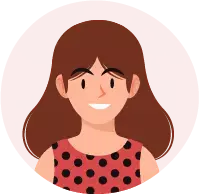 With a Master's in Biophysics-Biostatistics, Sreenanda acquired professional experience in computational proteomics of human molecules. She is currently working with the Research and Data Team at iDreamCareer.