Maritime law is the law that governs the seas of the countries. The coastal waters of the countries have a set of laws that major shipping companies and other nations need to follow, which are in turn put in place by the Maritime Act. The legal practice arena of India is highly competitive already and the law colleges keep adding newer batches of young lawyers every year. It is an exclusive legal practice line that lets you carve your own niche with limited competition. This blog talks about these lawmen and how to pursue a career in Maritime Law.
The job description of a maritime lawyer is to deal with various sorts of issues that fall under the purview of the maritime law, to be tried fairly in the court jurisdiction of the coasts of a country.
While it sounds fascinating, fighting for maritime law, it can involve pretty mundane but essential jobs, issues that are away from the fascinating to that which are highly controversial and important. The duties make up activities like handling any legal matters which are relevant to ships and shipping companies registered in India.
Currently, there are 10 maritime States across the country. There is a steady increase in demand for skilled professionals in all the diverse areas related to the sector of maritime.
A lawyer practicing maritime law will be required to perform his/ her duties at the best capacity possible because even the mundane most legal miscalculation can cost your client dearly, in effect tarnishing your reputation too. A successful maritime lawyer will be able to make a big salary, albeit burning the midnight oil.
Maritime law refers to many laws of other branches like civil, administrative, criminal, etc. and norms of international public and private law.
Indian colleges for Maritime Law
A maritime lawyer has to pursue the usual legal courses, and while pursuing the degree, get a specific specialization in maritime law.
| | |
| --- | --- |
| National Law University, Bangalore | www.nls.ac.in |
| Nalsar, Hyderabad | www.nalsar.ac.in |
| National Law Institute University, Bhopal | www.nliu.com |
| National Law University, Delhi | www.nludelhi.ac.in |
| Indian Maritime University | www.imu.edu.in |
| Gujarat National Law University, Gujarat – Short Course | http://www.gnlu.ac.in |
| Symbiosis Law College, Pune – Short Course | www.symlaw.ac.in |
| National University Of Advanced Legal Studies, Kochi | www.nuals.ac.in |
You should have a good understanding of various subjects like the national Maritime law, law of the sea, laws regarding carriage of goods by sea, international sale of goods, maritime insurance,and extensive knowledge and solid foundation in the law of Contracts. The courses also cover another large spectrum of laws like arbitration, environmental laws, piracy, legislation drafting, to name a few.
Studying LLM is not usually needed, but a higher education usually is a sign of specialized knowledge, which can prove beneficial, especially when companies in India lack good specialized maritime lawyers. The lack of educational infrastructure and lack of good guides to teach the subject, the Indian maritime legal entity is yet to develop strongly. Even today, International lawyers, especially British maritime lawyers are very sought after when it comes to arbitrations by shipping companies.
International Colleges for Maritime Law
According to the United Nations, there are three categories regarding maritime law
National Maritime Law
International Public Law Maritime
International Private Law Maritime
While the first one is studied in respective countries, the latter two are matters of international bodies. These laws were set in 1982 after years of deliberation by the United Nations in what came to be regarded as the United Nations Convention on the Law of the Sea of 1982.
| | |
| --- | --- |
| International Maritime Law Institute, Malta | www.imli.org |
| ROLIN-JAEQUEMYNS INTERNATIONAL LAW INSTITUTE GHENT, Belgium | www.grili.ugent.be |
| University of Nottingham, UK | www.nottingham.ac.uk |
| University of Stockholm, Sweden | http://www.su.se/ |
| Tulane University Law School, New Orleans, USA | www.law.tulane.edu |
| University College London, UK | www.ucl.ac.uk |
| National University of Singapore | http://www.nus.edu.sg/ |
| Swansea University, UK | www.swansea.ac.uk/ |
| Erasmus University Rotterdam, Netherlands | www.eur.nl |
| University of Southampton, UK Erasmus University Rotterdam, Netherlands | www.southampton.ac.uk |
A Career as a Maritime Lawyer
Post the degree, maritime lawyers find work at ship-owning companies, insurance companies, P&I clubs, law firms, advisory positions in governments, port authorities and any other institution that falls under either private or public sector and deals with maritime and transport law.
There are very few maritime legal firms in India and even out of that, most are based out of Mumbai. There are ten different coastal jurisdictions across the country. However each district, like Ahmedabad, Cochin, etc. deal with their own marine legalities separately.
However, no such law applies to Mumbai. Its jurisdiction spans the entire country. While litigations are seldom carried out, when they are carried out, they are usually carried out on a huge quantity of goods which are most worth crores.
Maritime lawyers also need to represent parties undertaking proceedings on the arrest or release of a maritime vessel, retrieving fees or asking for compensation from vessel owners in event of an accident, collision or sinking. Apart from this, the maritime lawyers need to look into a varied amount of matters like evaluating the liability of ferrying goods or the environmental case of exploiting fish stocks in the sea.
As an apprentice, a maritime lawyer will earn somewhere between Rs.10,000 to Rs.25,000 in the starting. But the salary increases as valid experience and time is invested. If you survive and more importantly excel at Maritime law you can take home high rewards. Reputed maritime advocates usually charge at least Rs 1.5 lakh per hearing session in various high courts and/ or the Supreme Court of India.
The scope of maritime practice is increasing in Asia as the center of the shipping industry shifts to the many countries present for this reason. Ports like Shanghai, Shenzhen, Hong Kong, and Singapore are the world's busiest ports thanks to the high volume of shipping.
According to the World Shipping Council, Chinese ports account for seven out of the top ten ports in the world. With an increase in the industry, the disputes in the sector are also growing, with an immediate need for more dispute handlers – the maritime lawyers and at good salaries.
Skills required
You need to know your acts – Acts like the Merchant Shipping Act, Admiralty Act and the standard laws in marine laws of various countries across the world
The laws of the 'Dry Land' laid down by individual states and nations that you practice on proper knowledge of the laws laid down by the International Maritime Organisation as well as the "dry land" laws laid down by individual states or nations in which one may practice.
You should have an understanding of other basic international laws
You should have the ability to work at odd hours. Maritime litigation takes place with various types of people and in different countries. Therefore a maritime lawyer should be able to travel light and also be willing to work odd hours according to international time zones.
You should have excellent arbitrations skills are a must.
You need to be very attentive as well as insightful because maritime law is a specialized area and the stakes are high
ALSO READ: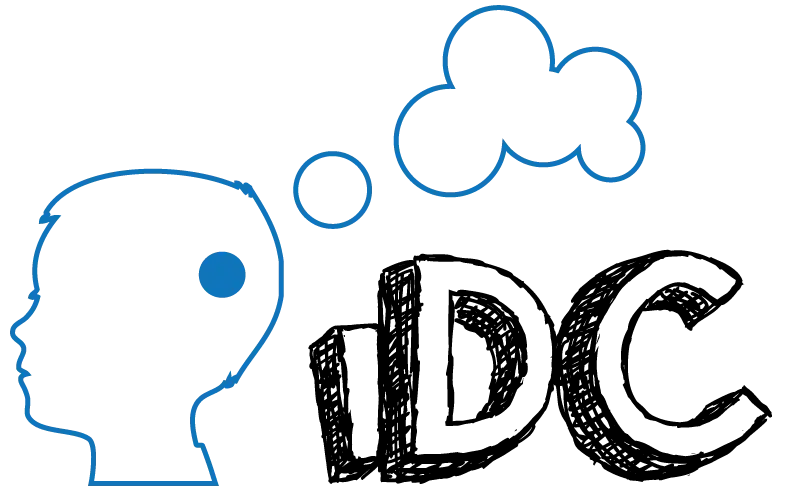 The iDC Editorial Team brings in a collective work experience of more than 25 years in diverse fields spanning from career counselling, management consulting, engineering, and technology to science, finance, and humanities. The team's key competencies are in research and analysis of careers, jobs, and industries. The team boasts a few best-in-class writers on careers and education.