Do you love the world of interior designing? Do you have a passion for designing the interiors of café, restaurants, and other places? Starting a career in interior design is like entering a world where you get to mix creativity with practicality. Imagine spaces as blank canvases, and every corner can be transformed into something amazing. Interior designers are like magic makers. They use colors, furniture, lighting, and textures like musical notes to create spaces that not only look great but also make our lives better. This introduction to interior design is an invitation to explore a unique path.
To be successful in a career in interior designing, you'll need a sharp eye for details, a talent for thinking up new ideas, and the skill to make spaces that connect with people and communities. So, if you love design and turning regular places into special ones, come along with us as we dive into the interesting world of a career in interior designing. In this blog, we will be covering the important aspects of a career in interior designing. We will also be looking at the present and future prospects.
Without any further delay, let's start resolving your queries one by one and bring clarity to your concepts of a career in interior designing.
What is an Interior Designer?
An interior designer is like a creative expert who changes how rooms inside buildings look and feel. They mix art and usefulness to make houses, offices, or any indoor spots prettier and more practical. You can think of them as the people who choose the right colors, furniture, and decorations to make a room more appealing.
They ensure that everything not only looks nice but also fits together well. Interior designers need to be really good at noticing small things, arranging stuff in a pleasing way, and making ordinary places feel cozy and inviting. They're like magic-makers who make your surroundings feel just perfect.
What Does an Interior Designer Do?
There are several roles and responsibilities related to an interior designer. interior designers advise clients on various aspects of interior design, such as space planning, layout, furniture, equipment selection, and color coordination. Their work requires a combination of creativity, technical skills, and an understanding of design principles, making them essential in creating appealing and functional interior spaces that meet their clients' needs and preferences. Some of their important tasks include:
Interior designers make indoor spaces better in terms of looks and practicality.
They plan and design how rooms or buildings should look inside.
They choose colors, furniture, lights, and decorations that match what the client wants and how the space will be used.
They work closely with architects, builders, and others to bring their designs to life.
They check construction work to make sure it matches their plans and use special computer programs for detailed designs.
Top Specializations in Interior Designing
Interior design is a diverse field, and professionals often specialize in specific areas to cater to various client needs and preferences. Here are some top specializations in interior designing:
| | |
| --- | --- |
| Specialization | Description |
| Residential Design | This specialization focuses on enhancing the interiors of homes. It includes designing specific areas within a house, such as bathrooms, bedrooms, kitchens, and living spaces. |
| Kitchen Designing | Kitchen designers help clients create their dream kitchen spaces. They are responsible for selecting flooring, paint schemes, appliances, and more. |
| Living Space Designing | Specialists in this field design every aspect of the living room, from carpets and flooring to furniture and lighting fixtures. |
| Corporate Interior Designing | Corporate designers create functional and attractive office spaces. They often prioritize open concept layouts and co-working spaces. |
| Restaurant Designing | Restaurant designers enhance the look and feel of dining establishments. They pay attention to every design detail to improve the overall dining experience while adhering to safety standards. |
| Feng Shui Interior Designing | This specialization involves arranging furniture, lighting, and colors to promote positive energy and harmony in domestic environments, aligning with ancient practices. |
| Green Interior Designing | For environmentally-conscious individuals, green interior designers focus on creating sustainable spaces using recycled materials and eco-friendly construction techniques. |
| Lighting Design | Lighting designers manipulate the impact of lighting on emotions and atmosphere in various spaces, including theaters, art galleries, and restaurants. |
These specializations allow interior designers to focus their expertise and cater to specific client needs, making the field of interior design diverse and exciting.
Discover More by accessing the Free Career Dashboard
This will help us share relevant information with you.
How to Become an Interior Designer?
There are different ways to become an interior designer. You can either start with a diploma or certificate program before pursuing a full-time degree. To get a bachelor's degree, you usually need to have completed Class 12 with math and physics. However, the exact requirements can vary by college, so be sure to check their rules before applying.
A Bachelor of Arts in interior designing is a three-to-four-year program that covers all aspects of the field. If you want, you can also opt for a diploma program after finishing 10th grade. Keep in mind that the course fees can vary based on the college's reputation, facilities, and job placement opportunities.
Some colleges may require entrance exams to assess your skills and knowledge. In some cases, there might be interviews too. Your selection will depend on your performance in all these evaluation rounds.
Skills Required for a Career in Interior Designing
To excel in a career in interior design, you'll need a mix of creativity, technical know-how, and great communication skills. Here are 20 essential skills:
| | |
| --- | --- |
| Creativity | Budget Management |
| Attention to Detail | Customer Service |
| Color Sense | Adaptability |
| Space Planning | Project Management |
| Problem Solving | Knowledge of Materials |
| Communication | Sketching and Drawing |
| Time Management | Collaboration |
| Visualization | Presentation Skills |
| Trend Awareness | Patience |
| Computer Skills | Research Skills |
Top Courses to Become an Interior Designer in India
There are several interior designing courses after 12th that the students can consider pursuing. There are also several top colleges and institutions that offer interior designing courses in India. Here is a table depicting the course name, college offering the course, average tuition fees of the course.
| | | |
| --- | --- | --- |
| Courses Name | College Offering Course | Average Tuition Fees |
| BDes in Interior Design MDes in Interior Design | National Institute of Design, Ahmedabad | BDes: INR 16.87 Lakh MDes: INR 11.50 Lakh |
| BDes in Interior Design | School of Planning and Agriculture, Delhi | BDes: INR 31,300 per year |
| BDes in Interior Design MDes in Interior Design | Pearl Academy, Delhi | BDes: INR 27.92 Lakh MDes: INR 5.47 L per year |
| BDes in Interior Design MDes in Interior Design | Arch Academy of Design, Jaipur | N/A |
| BDes in Interior Design MDes in Interior Design | MIT Institute of Design, Pune | BDes: INR 6.13 Lakh MDes: INR 6.12 Lakh |
| Bachelor of Design Diploma in Interior Design Certificate Courses in Interior Design | International School of Design, Pune | N/A |
| Bachelor of Design (B Des) Master's degree in Interior Design & Styling Diploma in Interior Design Certificate Courses in Interior Design | LISAA School of Design, Bangalore | N/A |
Considering the course duration, there are certain duration depending on the courses, such as:
Bachelor's Duration: 03-04 Years
Master's Degree: 01-02 Years
Interior Design Courses After 12th
Here is a brief overview of the interior design courses after 12th. Well, this section may possess similarities to the above-mentioned section, but still, there are some unexplored courses. Well, here is a list of some interior design courses that you might look for in the future:
| | |
| --- | --- |
| Courses Name | Average Course Fee |
| Bachelor of Design (Interior and Furniture Design) | INR 2.20 – 11.50 Lakh |
| Bachelor of Design (Interior Design) | INR 3.32 – INR 12 Lakh |
| Diploma in Interior Designing | INR 15 – INR 2 Lakh |
| BA (H) in Interior Design | INR 90k – 9 Lakh |
| Certificate in Interior Design | INR 10k – INR 55k |
| Bachelor of Arts in Interior Design | INR 90k – INR 9 Lakh |
| Bachelor of Science in Interior Design | INR 2 – 6 Lakh |
| Certificate in Computer-Aided Computer Design | INR 10k – INR 35k |
For more details, you can consider our blog Interior Designing Courses After 12th.
Job Opportunities for Interior Designers in India
While you have seen the top courses and colleges associated with the interior design courses, let's look at the top job opportunities and their average salary in the interior designing field. These interior design careers are mentioned in the table below:
| | |
| --- | --- |
| Job Opportunities | Average Salary |
| Residential Interior Designer | INR 4.3 LPA |
| Commercial Interior Designer | INR 6.5 LPA |
| Healthcare Interior Designer | INR 6.7 LPA |
| Hospitality Interior Designer | INR 4.5 LPA |
| Corporate Interior Designer | INR 4.3 LPA |
| Sustainable/Environmental Designer | INR 7 LPA |
| Senior Interior Designer | INR 6.5 LPA |
Top Companies for Interior Designing in India
Interior designing is a growing field in India, and there are several reputable companies and interior design firms that offer great opportunities for professionals in the industry. Here are some of the top companies and interior design firms in India known for their work:
| | |
| --- | --- |
| Asian Paints | Livspace |
| Pepperfry | Godrej Interior |
| Design Café | Morphogenesis |
| ContractorBhai | Shilpi Choudhary Architects |
| Designers Group | Tata Consultancy Services |
| Foley Designs | RSP Design Consultants |
These are just a few examples, and there are many more interior design companies and professionals across India. When considering a career in interior design or seeking job opportunities, it's essential to research and connect with companies that align with your career goals and design aesthetics.
Salary of an Interior Designer in India
The average salary for an Interior Designer in India is around ₹75,250 per month, according to data updated in October 2023. This figure is based on information from 1,068 salaries submitted anonymously on Glassdoor. Moreover, interior designers in India receive an average additional cash compensation of ₹48,000 per month, with a range spanning from ₹15,000 to ₹82,500. It's important to note that these numbers can vary depending on factors such as experience, location, and the employer.
For instance, some well-known companies like LivSpace, HomeLane, Bonito Designs, and IKEA offer competitive salaries to interior designers. Keep in mind that salaries may differ in different cities or metro areas across India. Overall, the field of interior design can be rewarding, both creatively and financially, with opportunities for growth and higher earning potential as one gains experience and expertise.
Career Progression in Interior Designing
Career progression in interior designing generally follows a clear path, starting with education and building experience. Here's a brief overview:
Education: Begin by earning a bachelor's degree in interior design or a related field. This provides a solid foundation in design principles, space planning, and materials.
Internship/Entry-Level: After graduation, work as an intern or entry-level designer to gain practical experience. This is where you learn the ropes and build your portfolio.
Junior Designer: With a few years of experience, you can move up to become a junior designer. Here, you'll take on more responsibilities and start working on smaller projects.
Intermediate Designer: After further experience and a proven track record, you'll become an intermediate designer. You'll handle larger projects, collaborate with clients, and mentor junior team members.
Senior Designer: As a senior designer, you'll manage complex projects, have a say in design direction, and oversee teams. Your expertise and portfolio will be crucial.
Specialization: You can choose to specialize in areas like residential, commercial, or sustainable design, depending on your interests and market demand.
Principal/Owner: Some designers go on to open their own firms. This involves business management, marketing, and client relations.
Continuous Learning: Staying updated with design trends and software is vital for career growth.
Certification: Obtaining certification, such as NCIDQ, can boost your credibility.
Network: Building a strong professional network can lead to more opportunities and collaborations.
Remember, patience and dedication are key in interior design, and each designer's journey is unique. Your passion and creativity will play a big role in your success.
Summing It Up!
Lastly, a career in interior design is great for creative people who love improving spaces. Interior designers make homes and offices look good and work well. They collaborate with clients, architects, and builders to turn ideas into reality. Nowadays, good design is more important than ever, so interior designers are in high demand.
You can even specialize in areas like eco-friendly or healthcare design. It takes hard work and learning, but it's a satisfying career with artistic joy and good earning potential. Whether you're just beginning or looking to progress, interior design offers many creative opportunities in today's world.
If you wish to go for a detailed career counseling regimen, here are our services for you.
iDreamCareer is on a mission to reach every state and every child to ensure that talent is appropriately delivered into the industry. We have helped millions of young minds to unleash their true colors and decide about their future career. We are ready to help you too!
Waste no time! Embark on your journey towards a fulfilling career by accessing iDreamCareer's Course Selection Program today. Take that pivotal first stride toward transforming your dreams into reality!
Useful Links:
Career in Interior Designing: FAQs
Is interior designing a good career option?
Yes, interior designing is a promising career option for those with a passion for creativity and aesthetics. It offers opportunities for self-expression, job satisfaction, and financial growth.
What is the highest-paid interior design job?
The highest-paid interior design positions often include roles like senior interior designers at renowned firms or those with extensive experience and a diverse portfolio. Salaries can vary widely, but senior positions tend to offer the most substantial income.
How is interior designing as a career?
Interior designing is a fulfilling career that allows professionals to transform spaces and bring creative visions to life. It offers a blend of artistic expression, problem-solving, and client interaction, making it both rewarding and challenging.
How to become an interior designer after 12th?
To become an interior designer after completing 12th grade, pursue a bachelor's degree in interior design or a related field. Gain practical experience through internships and develop a strong portfolio to showcase your skills.
Is interior design a good career in India?
Yes, interior design is a promising career in India. With the growing demand for well-designed living and working spaces, there are ample opportunities for interior designers to thrive and make a meaningful impact.
Discover More by accessing the Free Career Dashboard
This will help us share relevant information with you
Trending Posts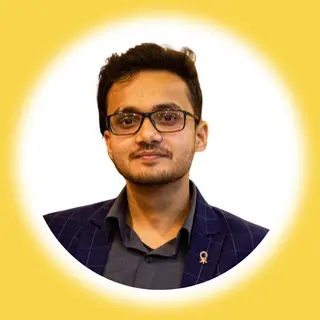 Sushant has been writing since his early days of childhood and currently, he's serving as a Content Writer with iDreamCareer. Sushant has two start-ups of his own and he has been writing content for them since their inception. Apart from that he is passionate about writing which is why he is following his passion for writing with iDreamCareer.