Land prices keep soaring day by day. And they are not just increasing because of an increase in the value of the land itself, but because people want better and better amenities and more beautiful neighborhoods. Moreover, this isn't restricted to just the outside of the house. People want their homes to have maximum functionality and aesthetic value. They want their houses to be beautiful, and yet have everything they can accommodate in today's modest-sized dwellings. This blog talks about the scope of interior designing in the near future and how can you pursue one!
Interior Designer
In simplistic terms, an interior designer is a person who designs the interior of people's houses. But the job doesn't end there. An interior designer does not simply design something very artistic to be done with a house, but he/she strikes the right balance between convenience and beauty for their customers. They take into account all furnishings that necessarily have to be present in the house, and how best to lay them out in an empty flat to make it a lively home that is pleasing to the eyes!
What this means is that an interior designer has to make the best out of whatever space he/she is given while keeping in mind things such as how much sunlight/fresh air comes into the room, what arrangement would mean most comfort for the customer and what will be the most pretty (as per the customer's taste!).
Overview of Interior designing careers
Depending upon the purpose for which he/she is hired, an interior designer may be involved right from the time of designing the blueprint for the building, or only after the building has been completed. Interior Designers are expected to have a little knowledge of architecture for the former purpose.
The designer considers the purpose of the space or room and what furnishings will be required and what is unnecessary;

If they're involved from the start, they plan the placement of windows, doors and built-in furniture such as bookshelves;

They consider aspects such as natural light and fresh air available in the room;

They decide color schemes as well as the type and amount of furniture;

Some designers specialize in particular rooms (such as bathrooms/kitchens, etc) or in particular styles (such as feng shui, eco-friendly designs, etc)

In all of the above, the designer has to adhere to the customer's likings and budget. The designer can only advise and optimize.
Well, an interior designer is supposed to have knowledge of architecture, color schemes, materials used in making the interiors, their cost and where to get them, and what styles are trending. He/she doesn't impose this knowledge on the customer but tries to see what's best for the customer's taste. The customer is supreme in this profession, and only those interior designers will prosper who are able to satisfy their customers the most. For this reason, interior designers have to be able communicators. They should understand the customer's taste.
Further, they should be able to convince the customer to select the most appropriate design. Of course, this doesn't mean the designer doesn't have room to be creative. The designer must show originality and creativity by blending different styles together to build a perfect home for the customer! After all, everyone wants their home to be unique!
Career Path
After your 10+2 education, you can directly go for a Bachelor of Design (B.Des.) in Interior Designing/Furniture Design/ Ceramic and Glass Design and other similar courses. They have different names but a look at their syllabus will tell you the subtle differences and what you should be pursuing. The National Institute of Design (NID) and Arch Academy are two famous colleges.
There are also postgraduate M.Des. courses and several diplomas that you can pursue. One thing to be kept in mind is that all of these colleges have their own entrance exams/aptitude tests. It's necessary for a career in interior design to be good at drawing/sketching, and it is necessary for an interior designing degree from a good college to have a good portfolio! You can also opt for a general BDes course in a prestigious college and then go for a specialized post-graduate course in interior design. For more interior design career information read the tables given below.
Indian colleges offering courses in Interior Design
After your education, it is highly recommended to have one or two internships to learn the job as it is on the field as well as to show experience on your CV.
Fee Structure
The fees vary from university to university, depending upon whether it is private or government-owned and how prestigious it is. For example, the fee for furniture design in NID is around 1.8-2 lakhs per annum. At the same time, a college like CEPT University has a fee of around 1 lakh per annum. The fees generally vary between 75,000- 2,50,000 per annum.
International colleges offering courses in Interior design
Future Prospects
Interior designers are in demand these days, not only because of the increase in the number of people wanting their homes designed, but also in the number of restaurants, shops, offices, etc that want their spaces designed. Nowadays aesthetics is an important part of any office space.
Every workplace requires an efficient design that helps to get the job done quickly. Further, restaurants and shops often take off in their business on the basis of their cool interiors. Thus, the interior designer has become very important.
Conclusion
To pursue interior design as a career, first and foremost, you must have a creative imagination Interior Design is a very creative profession that asks for original art but also practical work. It also asks for establishing your goodwill among customers by giving them what they like. Thus it is a good career for creative and accommodative people. One can teach, practice in a firm or be self-employed in this profession. The job requires a good mix of both technical knowledge and originality.
Take our career assessment today and find out if you are suited to become a Interior Designer
Also Read: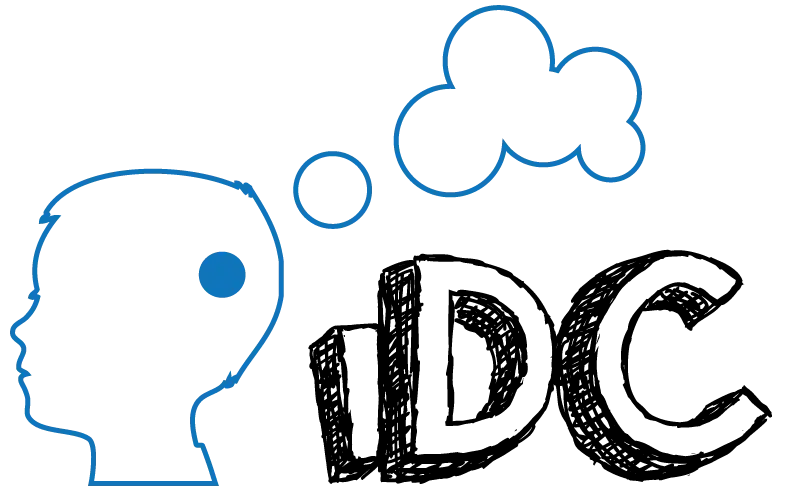 The iDC Editorial Team brings in a collective work experience of more than 25 years in diverse fields spanning from career counselling, management consulting, engineering, and technology to science, finance, and humanities. The team's key competencies are in research and analysis of careers, jobs, and industries. The team boasts a few best-in-class writers on careers and education.