Human Rights are the universal laws which grant the utmost necessities to humans – like the right to healthy food, the right to clean water, freedom of movement and speech, and freedom from slavery and discrimination. Human Rights are the source from which all other laws flow. This blog talks all about the career in human rights and how can you pursue one!
Human Rights: An Overview
While many don't know, Human Rights are the source of inspiration for the constitutions of many countries. India itself is one of those nations, whose founding fathers drew heavily from the Universal Declaration of Human Rights to make the largest democracy in the world.
However, until recently only the elite – international lawyers, diplomats and statesmen were concerned with the study of Human Rights. However, today the field is opening up to the masses. More and more people in today's world are starting to recognize how Human Rights provide a support base in their struggle against injustice and inequality. Influential movements such as environment and climate protection, women and child rights, safeguarding of minorities and natives, their culture and migration, even wars draw strength from the all-enveloping Human Rights.
Ironically, since Human Rights violations such as wars, women and child safety, atrocities on minorities are the rise, a career in human rights could be the right career choice for you.

Education Required
Jobs with a human rights degree are on the rise as per industry statistics. The Indian education system has only recently begun to promote human rights. A good school is necessary because as of now, there isn't a common syllabus or an approach that is decided by national schools and institutions. Therefore students interested in the subject need to do diligent research and consider a few factors while looking for a school:
What kind of Human Rights curriculum and modules do they offer? Talk to students who have passed out from these schools and inquire about aspects such as their teaching approach

A course is only as good as the teacher who teaches, or so they say. See the kind of work the teachers or professors have done in the area, the researches they have been a part of, the papers they have published

Look for NGO and international body affiliations with the college and inquire about the various areas where they have their internships. While Human Rights studies are purely conceptual and academic in nature, the practical applications of these laws and their limitations are only recognized on the field as an intern, officer or an activist.

Figure out the kind, of course, you want to study. There are certification sources, diplomas, bachelors and master's degrees. Before undertaking a course, chart out the purpose for the perusal of the course.

Eligibility
In order to be eligible for a career in human rights, you need to have at least a graduation or a diploma degree after completing class 12th. Diploma, certification, and under-graduate courses accept students with successful attempts in 10+2 with a minimum of 50% marks. Colleges offering Masters Degree, however, prefer students with a background in sociology, humanities or law.

Indian colleges offering Diploma in Human Rights
Students looking for Diploma courses to pursue a career in human rights can refer to the following table:
| | |
| --- | --- |
| Indira Gandhi National Open University (IGNOU) | www.ignou.ac.in |
| Dr. Babasaheb Ambedkar Open University, Gujarat | www.baou.org |
| The University of Madras – Institute of Distance Education | www.unom.ac.in |
| Ramjas College, Delhi | https://ramjas.du.ac.in/college/web/index.php |
| Department of Adult, Continuing Education & Extension, Faculty of Social Sciences, Delhi. |  http://dacee.du.ac.in/  |
A short-term course in Human Rights adds to the knowledge pool. The courses vary from 3 months to 6 months. The investment in short-term courses isn't high and largely remains around Rs. 3,000 to Rs. 5,000 for the entire course duration.
Indian colleges offering a degree in B.A. in Human Rights
To pursue a successful career in human rights, most students prefer going for a bachelor's degree in the same field. A Bachelor of Arts degree in Human Rights emphasizes on academic research and analysis, issues like law, social justice, conflict resolution, and dignity. These programs are interdisciplinary, from history to philosophy, from law to literature and various research methodologies.
| | |
| --- | --- |
| Jawaharlal Nehru University, Delhi | www.jnu.ac.in |
| Annamalai University, Tamil Nadu | www.annamalaiuniversity.ac.in |
In some universities, human rights education is part of sociology, economics, and modern Indian history.
Indian colleges offering a degree in M.A. in Human Rights
A master's program in Human Rights can be pursued after the successful completion of a BA course in political science, sociology, social work, and law. A masters' degree will explore subjects like history, philosophy, culture, geography, various laws and movements, research and advocacy in depth.
| | |
| --- | --- |
| Jamia Millia Islamia University, Delhi | www.jmi.ac.in |
| Loyola College, Tamil Nadu | www.loyolacollege.edu |
| Andra University, AP | www.andhrauniversity.edu.in |
| Don Bosco University, Assam | www.dbuniversity.ac.in |
A Masters of Arts degree in India isn't an expensive affair. The investment is anywhere between Rs. 30,000 per year to Rs. 50,000 per year. Human Rights education alone may not guarantee a career. While it is an upcoming subject, it hasn't yet reached a stage where it is fully comprehensive on its own. Studying Human Rights without a background in social work, political science or even law may not get you a job directly.

International colleges offering a degree in Human Rights
While Human Rights education is on a nascent stage across the world, foreign universities have had more expertise on the subject. The departments are active and robust, engaged in research and give a chance to interact with leading Human Rights professors in the world.
| | |
| --- | --- |
| London School of Economics, UK | www.lse.ac.uk |
| University of Roehampton, UK | www.roehampton.ac.uk |
| University of San Francisco, USA | www.usfca.edu |
| Fort Hays State University Graduate School, USA | www.fhsu.edu |
| Alice Salomon University Of Applied Sciences, Germany | www.ash-berlin.eu |
| Sciences Po, France | www.sciencespo.fr |
| European University Viadrina, Germany | www.europa-uni.de |
| Carlos Iii University of Madrid, Spain | www.gu.se |
| University Of Gothenburg, Sweden | www.gu.se |
A master's degree from a leading international school is a big advantage to get the right international opportunities but be careful of the cost. These graduate schools are expensive.

Career Opportunities
Starting a career in Human Rights is a challenge; it is a complex field and is also a very competitive profession, particularly in today's economy. Firstly there are vast scopes – in NGOs, international organizations, journalism, research institutes, and schools to name a few. Apart from the competition, there are other things to consider too – Will you be willing to travel into sensitive areas, working with high emotions, work in unfamiliar and/or rough environments and face opposition?
Human rights activist salary starts from Rs. 15,000 to but from there on work and your passion are the only guarantors to the kind of income you earn. Knowledge alone isn't necessary to succeed; to advance ahead you need the dedication, courage and a supportive network. However, with the right approach, you can be part of strong international agencies like the UN and its other agencies, Amnesty International, and Bill and Melinda Gates Foundation. But the truest earnings in Human Rights career is that you get to touch lives across the globe, bring about positive changes and stand up for what you think is right.

Conclusion
Hence a career in human rights could offer you a number of opportunities to pursue a successful career as an activist. There are a number of human rights jobs in India and therefore students who wish to pursue a career in this field may get plenty of opportunities to showcase their potential.
ALSO READ: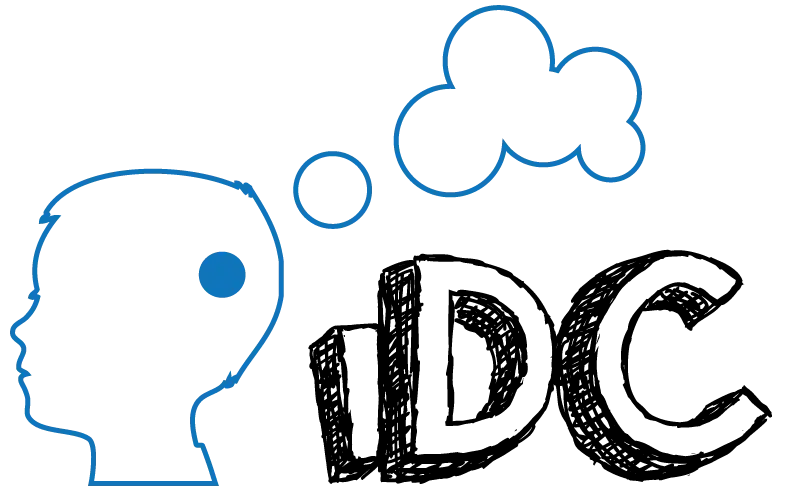 The iDC Editorial Team brings in a collective work experience of more than 25 years in diverse fields spanning from career counselling, management consulting, engineering, and technology to science, finance, and humanities. The team's key competencies are in research and analysis of careers, jobs, and industries. The team boasts a few best-in-class writers on careers and education.