Portfolio management involves the efficient allocation of resources to generate a higher return on investment. A portfolio manager manages investment portfolios of people.
Charles Darwin!!!! When you hear the name what comes to your mind? "Theory of evolution" or "Survival of the fittest" or "Natural selection". You might be thinking what does Darwin has to do with Portfolio Management. Well, it has to do with "selection". That's what a portfolio manager has to do.

Portfolio Manager
A portfolio manager selects assets and allocates resources so that the portfolio generates a higher return to the investors. A portfolio manager's primary job is identifying the proper investment policy for a client or fund keeping in mind the risk and return matrix and client's financial need. Now, we have been hearing the word "portfolio". It means a collection of investing tools like equity, debt, commodities, or, maybe mutual funds.
I would like to enlighten you about another concept known as active and passive investors. Active investors are ones who are their own portfolio managers, and, they are abreast of what is happening around and manage their investment actively. However, there is another category who tends to give the steering of their investment vehicle to a person whom they trust and ride the journey along with the manager, we would call the portfolio manager.

Education Requirement
Similar to most other careers in the investing world, education in the financial discipline at the preliminary level is not necessary but desirable. However, one needs to have a strong interest in financial markets, accounting, and economics, with strong analytical and quantitative skills. One should have good communication and presentation skills as well. Knowledge of statistical tools is also desirable.
For a career as a portfolio manager, it's almost mandatory for one to be a Chartered Accountant, or an MBA (Finance). Most of the portfolio managers are also Chartered Financial Analysts or Certified Financial Risk Managers (FRM).
Career Path
Course Details:
For a career in portfolio management services in an Asset Management Company (AMC), one needs to be a post-graduate, preferably those in MBA (Finance) or Chartered Accountancy. Hence, the list of top business schools and other relevant colleges are listed below for a quick reference.
Top Indian Institutes
| | | | | |
| --- | --- | --- | --- | --- |
| Institute | Locations | Course | Eligibility | Website/Information |
| Indian Institute of Management | AhmedabadBangaloreKolkataLucknowIndoreKozhikode | PGDBM | At least 10+2 in any discipline CAT/GMAT | https://en.wikipedia.org/wiki/Indian_Institutes_of_Management |
| Indian School of Business | HyderabadGurgaon | PGDBM | At least 10+2 in any discipline CAT/GMAT | http://www.isb.edu/ |
| Management Development Institute | GurgaonMurshidabad | PGDBM | At least 10+2 in any discipline GMATMostly, Work-Experience is required. | http://www.mdi.ac.in/ |
| Institute of Chartered Accountants of India | Any | Chartered Accountant | Class XII (Any discipline) | www.icai.org.in/ |
| Financial Risk Manager (FRM) from GARP | Any | Financial Risk Manager | Undergraduate (or appearing in final year of UG exam) | http://www.garp.org/#!/frm_program_exams/ |
Top International Institutes
Following are the top B-schools in the world:
| | | | | |
| --- | --- | --- | --- | --- |
| Institute | Courses | Average Score in GMAT | Country | Website |
| University of Chicago – Booth School of Business | MBA | 720 | USA | https://www.chicagobooth.edu/ |
| Stanford Graduate School of Business | MBA | 720 | USA | https://www.gsb.stanford.edu/ |
| Harvard Business School | MBA | 730 | USA | http://www.hbs.edu/Pages/default.aspx |
| University of Pennsylvania-Wharton | MBA | 728 | USA | https://www.wharton.upenn.edu/ |
| London business school | MBA | 700 | UK | https://www.london.edu/ |
| INSEAD | MBA | 703 | France | http://www.insead.edu/home/ |
| University of Oxford-Saïd Business School | MBA | 690 | UK | http://www.sbs.ox.ac.uk/ |
| HEC Paris MBA | MBA | 690 | France | http://www.mba.hec.edu/ |
| NUS Business School | MBA | 672 | Singapore | http://bschool.nus.edu/ |
| HKUST Business School | MBA | 600 | Hong Kong | http://www.bm.ust.hk/ |
Source: Financial Times, QS
Other than GMAT/SAT/GRE, it is mandatory for the students to appear for IELTS/TOEFL. Scores above 100 are considered to be good in TOEFL. Again, one should remember that while applying for the MBA schools, the score in the entrance is only a fraction of the parameters used for judging a candidate. Everything in the application really does matter, including application essays and recommendations.
Fee Structure
The cost for an MBA from a top college in India would range between INR 8.0 lacs to INR 25.0 lacs, including allied costs. An MBA from abroad would range between INR 35.0 lacs to INR 90.0 lacs including allied costs. Executive MBAs, mostly for experienced candidates cost much higher, but the advantage is that the duration of the course is shorter and the peer group is usually better.
Job Opportunities
Broadly, one has to work in any of the broad categories:
Active portfolio management: Active buying and selling of funds
Passive portfolio management: Usually, working in Exchange Traded Funds (ETF)
Discretionary portfolio management: The fund manager has the power to sell and buy assets at will but keeping the financial needs of the client as a priority
Non-discretionary portfolio management: Usually advisory role
The job roles usually offered are:
Asset Manager
Fund Manager
Portfolio Manager
Wealth Manager
The responsibilities of a portfolio manager would typically include:
The primary responsibility of a portfolio manager would be to generate positive returns for the client and help his client achieve his financial goal within the stipulated timeline.
The portfolio manager takes the key role in planning the investment portfolio of an individual based on the demographic and economic profile of the client.
The portfolio manager is also responsible for imparting financial awareness and knowledge to his client.
He would also be responsible for providing tailor-made solutions to his clients depending on the risk profile of the client.
Opportunities and Growth
The growth and outlook of the asset management companies or the portfolio management companies are in line with the outlook of the global and Indian economies. The last two years were very good for the industry. In the present year, the market has been subdued. But, there have been several Initial Public Offerings (IPO) in the Indian domestic market, which, suggests that the outlook is not too grim. If seen from a global perspective, we can see that the biggest crash in markets occurred in China, while the markets of Europe are on the edge due to the crash.
Thus, helped by the favorable macro factors, India is in a brighter spot in the global equity market. The global scenario might take a while to turn around.
Industries to Explore
A portfolio manager would be working in the following industries:
Banking and Financial Services Industry (BFSI):

Mutual Funds like Franklin Templeton, Mirae Asset, Kotak AMC, HDFC AMC
Portfolio Management Service providers, like, PPAS,
Brokerage firms, like, Karvy, Sharekhan
Investment Banks like, JP Morgan, Goldman Sachs
Banks, like, SBI, Deutsche Bank
However, the greatest advantage of being a portfolio manager is that after years of experience, and myriad of contacts in the corporate world, one can start one's own portfolio management service (PMS), going solo. The sky is the only limit once that starts.
The CV of a Portfolio Manager
The key skills that the recruiter looks in a portfolio manager are:
Decent writing skills with an ability to comprehend financial reports
Knowledge of key macro-economic trends and cycles, various asset classes and financial products
Excellent communication and interpersonal skills – The job profile requires regular interaction with the client, discussing their requirements, and, financial goals
Ability to work under pressure – A portfolio manager has to work under strict deadlines, and most entry-level profiles are required to stretch long.
The individual should be self-motivated, proactive and passionate for investing and financial markets
The other skills that an aspiring portfolio manager should possess to create an edge over the others are:
Knowledge about a particular industry, its key players, competitive landscape, macro factors affecting the industry and trends in that industry
Salary Structure
The compensation for the portfolio managers is very good as the profile is mostly for seasoned candidates. Typically, their packages include a substantial bonus component. In India, the average salary for a portfolio manager would be around INR 11.0 lacs, starting from m INR 4.0 lacs per annum in small brokerage firms, to INR 30.0 lacs per annum in the foreign banks or large AMCs. The US counterparts earn more than $100,000 per annum plus bonuses.
What Next?
The most desirable exit route would be going solo!!!! Starting one's own portfolio management service can take one places and one can aim for the stars
Few try and move to investment banking or mutual funds (as fund manager)
Few move into advisory roles
ALSO READ: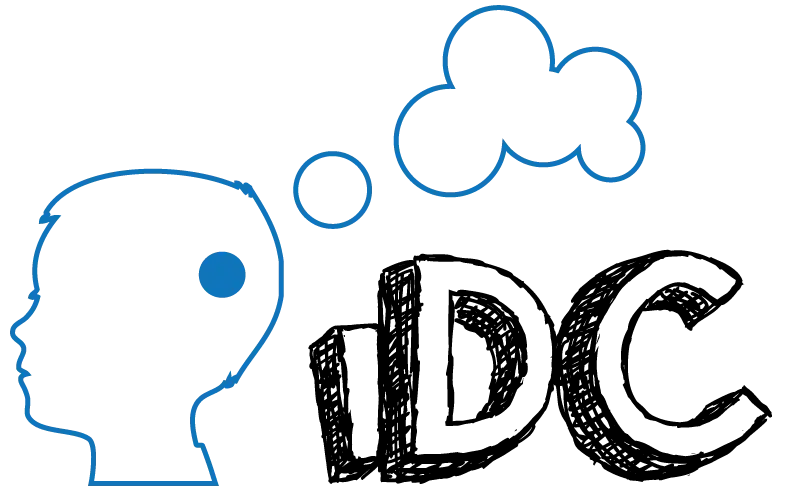 The iDC Editorial Team brings in a collective work experience of more than 25 years in diverse fields spanning from career counselling, management consulting, engineering, and technology to science, finance, and humanities. The team's key competencies are in research and analysis of careers, jobs, and industries. The team boasts a few best-in-class writers on careers and education.