The path of dance and music is merely not limited to provide entertainment and promote regional culture. But it has a very unique connection to the emotional being of any individual. Dance can connect souls, interpret moves, and has a therapeutic effect on the inner being of a person. It has the ability to unleash the energy by removing obstructions prevalent in mind as well as a physical being. This is the basis of dance movement therapy. India being at the pinnacle of diverse culture and dance forms are extremely promising ground for the development of dance therapy as a career option.
Dance Therapist
The overall health of the patient or client is aimed at improving through engaging dance steps and movements by any professional dance therapist. They can be a dance of any form. The fundamentals of any dance therapy basically target the following wellness of health.
A dance therapist would work with his or her clients to bring about an improvement in their total body image or restoration and build-up of self-esteem.

Enhance effective skills to intermingle in society along with good communication skills developed.

Aids clients in gaining insight into the patterns that are leading to his or her behavioral problems

Helps in the exploration of options or methods to develop normal or societal behavior

Indian Colleges offering Dance Therapy courses
There are very few places in India where dance therapy can be pursued as a career. A person who can perceive dance more than just an art form should definitely venture into the possibilities. It is highly possible that you join workshops and training of renowned dance therapists in India to gain insight into the subject. There are some institutes and courses mentioned below to help you decide on this. To pursue most of these courses, certification in any dance form or psychology is desired.
The fees involved can vary from a few thousand for some workshops to Rs. 300000/– as it is in the Symbiosis School of Arts.
People who contributed to dance therapy in India
Dance therapy in India is something that is being practiced by a handful of people in recent times. These dancers have really added a new dimension to their love of dance as an art form to restore balance in the lives of people around them.
Tripura Kashyap: She is considered as one of the pioneers of dance therapy in India. She realized while working with disabled children, that while dancing they beautifully reacted to the musical rhythms irrespective of their disabilities. Thus began her journey in dance therapy. She pursued dance therapy as a subject at Hancock Centre of Movement Art and Therapies Wisconsin in 2005. She came back to India to work with autistic children and develop dance movement therapy as a therapeutic supplement for their treatment.
Sohini Chakraborty: In her academy Sanved in Kolkata, this lady evolved further with dance therapy and helped victims of human traffic to get back mental stability and facilitate in their psycho-social rehabilitation. She mainly employed symbolism in her dance therapy techniques to help them break barriers and express their feelings.
Dilshad Patel: At Harkness Dance Centre in New York, Dilshad Patel completed her training in dance therapy. She works in Mumbai as a dance therapist to help revive children with hearing and visual disabilities and those struck with HIV. She also believes in the capabilities of dance therapy to combat everyday stress.
Syed Salahuddin Pasha: He worked with children of special needs to help them break their routine shackles of obstruction through drama and dance therapy.
How to pursue a career abroad?
To study dance therapy as a subject deeply it is indeed a great idea to move abroad since India still does not have well-structured courses in the subject. The pioneers in this field are not too old and they too had moved to countries like the U.S.A and U.K. which are very well equipped in the treatment methodologies of dance therapy to learn in deep about this comparatively new subject.
Any aspiring dance therapist should have a degree in liberal arts with a strong dance background in addition as pointed by the American Dance Therapy Association (ADTA). Subjects like psychology, recreation therapy or dance can be pursued at an undergraduate level. For a master's degree, students can enroll in the U.S.A. in any ADTA approved programs. If the student wants to pursue the same in the U.K. then it should be approved by the Association for Dance Movement Therapy (ADMT) U.K.
You can carry a registred DMT (R-DMT) or a board-certified DMT (BC-DMT) for practicing in U.S.A.
International colleges offering Dance Therapy courses
Some of the selected institutes in the USA and the U.K. have been enlisted below where dance therapy can be pursued as a subject
U.K. and U.S. courses can range from Rs. 600000/- to Rs. 1600000/- which can prove to be quite an expensive option for a subject which is just budding to grow.
Salary Structure
The salary figures are still not very well defined since dance therapy as a career option is still new. However, the Bureau of Labor Statistics has pointed an average median salary of$44,280, while those who are ace at it can earn a salary of $67,000.
Pros and cons of Dance therapy as a career
Dance therapy as a career option has an immense field to grow and it is ideal for ant person passionate about serving the society in different and lesser tried methodologies. But then one has to struggle and be confident of laying their own path as it requires contribution from various entrepreneurs. It is indeed very interesting to work with but practitioners can face issues as recipients may find the idea of using dance or movement as a means to cure their shortcomings.
Call for action
India being a land of diverse culture and art form should explore ways in which they can make use of this to help its own people recover from their inabilities. In fact, they should be the torch bearers to such an idea and spread the message of love and communication through such techniques that can be unique to its own land.
ALSO READ: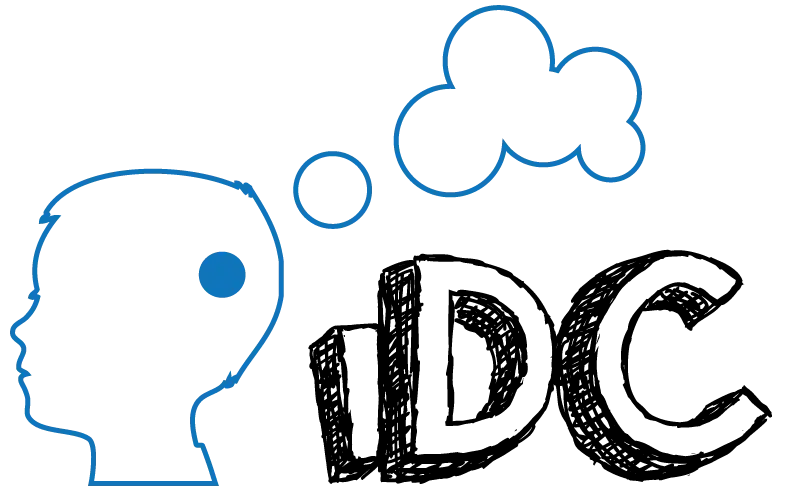 The iDC Editorial Team brings in a collective work experience of more than 25 years in diverse fields spanning from career counselling, management consulting, engineering, and technology to science, finance, and humanities. The team's key competencies are in research and analysis of careers, jobs, and industries. The team boasts a few best-in-class writers on careers and education.