The time is ripe for individuals who want to explore and express themselves in the field of dancing, with the Indian dance industry expanding into new horizons and strengthening its traditional roots. This blog will introduce you to a career in dance and help you understand its scope in India and all over the world.
Dancing is the Indian way of celebrating – from festivals to parties, from birthdays to weddings, from the big old Bollywood to the new-age dance competitions, it is our prime source of entertainment and more importantly expression. While once upon a time dancing was a hobby, today it can be much more.
Dance is often termed as the mother of all art forms – existing simultaneously in rhythm, space, expression and time. The Indian sub-continent has had dance forms existing since time immemorial in lieu of ancient dance forms like Bharatnatyam, Kathak, Udippi, Garba – as a dance form, as devotion, story-telling, and poetry. New dance forms like contemporary dancing, hip-hop, Bollywood dancing are a hit amongst the youth too. In today's world, a dance career is highly respected and opens many doors of opportunities if used wisely.
A dancer expresses the dance through their movements and expressions. A good dancer needs to be fit, flexible, agile and should possess an ear for rhythm. Age is usually not a bar to start learning to dance but physical fitness is an absolute necessity in any dance form. An aspiration for pursuing a career in dance and needs to be backed with years of training, discipline and a positive attitude towards success.
Education in India
Dancing today can fall under three www.gandharvamahavidyalayanewdelhi.orgcategories – classical, modern and fitness. The Indian education system has a wonderful set-up for the classical dances. Foreign students come to the country to learn classical dances and they too attend our universities because the knowledge imparted is still very much in sync with the olden traditions.
The dance was also traditionally taught by pundits at home, and many famous classical dancers have studied the same way. A word of advice though – what you learn at these universities solely depends upon your interest and dedication because these courses are self-driven courses.
In modern times, fusion dance is the rising star among the dance forms in India, but the contemporary, new-age dance education in India is yet to reach maturity. Classical dance has established Arts courses, recognized by the government, but fusion dances, modern forms, and western dances have yet to have an education body dedicated to them.
In contrast to modern and contemporary dance-forms, individual establishments have flourished under star-dance performers – both in classical as well as modern dance forms. These establishments have created their own courses with influences from western dance schools and have a growing reputation outside of India as well as within.
Therefore deciding a course can be a tussle between opting for a government accredited course or a private course. There are no accredited schools in India for dancing, except those for classical dancing but lately, India is slowly inching towards this direction.
Indian schools offering a degree in Classical Dance
| | |
| --- | --- |
| Banaras Hindu University, UP | www.bhu.ac.in |
| Bangalore University, Faculty of Arts, Karnataka | www.bangaloreuniversity.ac.in |
| Sangeet Natak Akademi | www.sangeetnatak.gov.in/ |
| Bharathiar Palkalaikoodam, Puducherry | http://bpk.puducherry.gov.in/ |
| Bharatiya Vidya Bhavan, Bangalore | www.bhavankarnataka.com |
| Gandharva Mahavidyalaya, Delhi | www.gandharvamahavidyalayanewdelhi.org |
| Government Saradha Sangeetha Kalasala, AP | www.apculturedept.com/ |
| Government College of Music and Dance, AP | www.apculturedept.com/ |
| Nalanda Dance Research Centre | www.nalandadanceeducation.com |
The Universities in India offer dance courses under Performing Arts. These degrees come in the form of certificate courses, bachelor's degree, and post-graduate degree. Many dance schools like Sangeet Natak Akademi start accepting dance students from 10 years of age. The fees are more than generous, and you invest Rs. 15,000 to Rs. 50,000 for the entire course period.
Private schools for Dance
| | |
| --- | --- |
| Hrishikesh – Centre of Contemporary Dance, Pune | www.hrishikeshpawar.com |
| Attakkalari, Bangalore | www.attakkalari.org |
| Darpana Academy, Ahmedabad | www.darpanaacademy.blogspot.in |
| Nritarutya, Bangalore | www.nritarutya.com |
| Kadamb Centre of Dance and Music, Ahmedabad | www.kadamb.org |
| Adishakti laboratory for Theatre art Research | www.adishaktitheatrearts.com |
| Gati Dance Forum | www.gatidance.com |
For those who already have basic training in the classical forms but wish to expand their horizons into contemporary dance, these schools offer them a chance. The fees vary from one school to another. Dropping an inquiry mail will aid the students in better understanding the process and the fee structures.
Schools for Modern Dance and Fitness
| | |
| --- | --- |
| Shaimak – freestyle, experimental, Bollywood | http://www.shiamak.com/ |
| All India DanceSport Federation – Competitive Jazz, Salsa, Samba, Jive, | www.indiandancesport.org |
| Terence Lewis Dance Academy – free-style, experimental, Bollywood | www.terencelewis.com |
| Zumba – Fitness | www.zumba.com |
Once you have done your training and you are sound in your skills, you can get the work in various film industries, ad industries, TV channels and moreover, you may establish your school of dance or fitness.
International Institutes for Dance
| | |
| --- | --- |
| American Ballet Theatre, USA | www.abt.org |
| The Juilliard School, USA | www.juilliard.edu |
| National Performing Arts School, Ireland | www.npas.ie |
| Martha Graham Center of Contemporary Dance, USA | www.marthagraham.org/ |
| De Montfort University, UK | www.dmu.ac.uk |
| Northern School of Contemporary Dance | www.nscd.ac.uk |
Studying modern and western dance abroad is at least a three-year process, and sometimes can be more since ballet schools enroll kids when they are young. These schools offer a fresh perspective for dancers but participants need to be at their fittest.
Career Opportunities
A career in dance is rewarding to the brave. As Martha Graham, a famous Belgian contemporary dancer had once said, "Great dancers are not great because of their technique, they are great because of their passion." The things absolutely necessary are dance (of course), agility and network, which is an absolute necessity. There are many opportunities to pursue a successful career in dance such as:
Choreography for TV and Movies
Wedding choreographer
Dance Studio
Visual Artist
Dance Therapist
Fitness Trainer
Dance teacher at a school
Salaries in a dance career can vary from a paltry Rs. 400 per hour as a back-up dancer to Rs. 50,000 as a trainer or even better. If you travel with a company, you get to see many countries and learn their art-forms. Dancers are also artists who collaborate with different streams and create different approaches to design like a dance as corporate training, visual art, story-telling, etc.
Conclusion
Therefore, if you want to pursue a career in dance, all you need to be is a passionate dancer and determination to excel in this career field. To be a successful dancer requires years of dedication, patience, practice and most importantly – being at the right place at the right time. Today, a career in dance isn't viewed as a lowly profession but more as an act of grace, strength, fitness and much more.
If your feet itch to dance, there is no better music than the one playing now!
Also Read: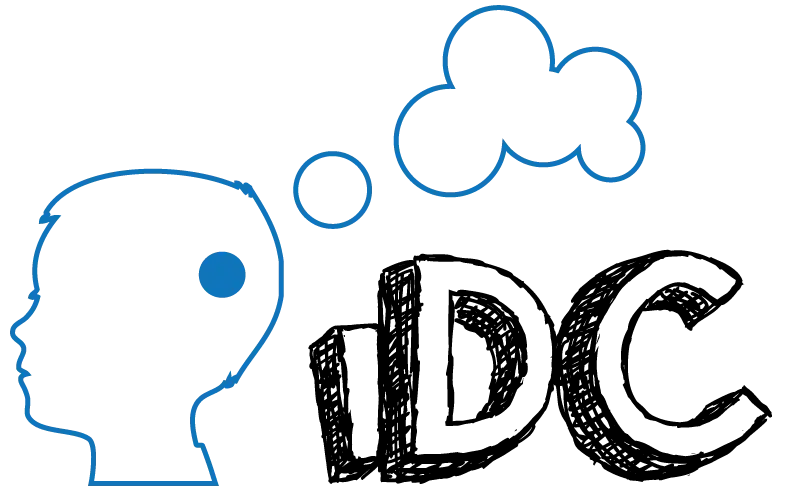 The iDC Editorial Team brings in a collective work experience of more than 25 years in diverse fields spanning from career counselling, management consulting, engineering, and technology to science, finance, and humanities. The team's key competencies are in research and analysis of careers, jobs, and industries. The team boasts a few best-in-class writers on careers and education.