One thing that nobody talks about is the fact that scoring less doesn't mean the end of opportunities. Marks are indicative of a student's understanding of the concept and not his/her potential. If a student scores fewer marks, it primarily means the lack of understanding of the concept, it doesn't define his ability to do something in life.
The greatest thinkers, entrepreneurs, and leaders of a generation have been the ones who challenged the societal norms and who had goals bigger than just scoring high. Their failures were not the predictors of their intelligence and thus people like Bill Gates, Steve Jobs, Richard Branson, and many others were able to achieve what they aspired for.
Sandeep Maheshwari, one of the topmost successful entrepreneurs in India, in his academic days, a college dropout finding his interest outside of studies. Following his passion, Sandeep became a freelance photographer and an inspiration all over the world. He is now an internet sensation motivating hundreds of young minds with his success stories and experiences. He is the founder of Images Bazaar, known for the largest collection of Indian stock images online.
Another similar story is shared by an actor turned comedian, Vir Das, who was an average student and scored below average marks in his board exams. His low marks in board exams couldn't hinder his potential of becoming one of the most successful comedians in India today. He has recently debuted his show on Netflix becoming internationally famous. The actor shared on his Facebook post,
"Whether your results are amazing or not doesn't prevent your personality from being amazing. At the end of each day of your life people remember who you are not how you did."
Success isn't defined by scoring high or low marks but is surely defined by the amount of effort and smart work one puts in. One can score the highest marks in exams but may fail to be good at other things, whereas some may be good at both. The fact that there are hundreds of examples of people who weren't great at academics but did exceptionally well in their life.

With increasing competition even scoring 98% doesn't guarantee admission to the top colleges because every second student is scoring 90+ and struggling to get into their dream college because of the limited availability of seats.
The fact that there are a plethora of career options for a child to choose from, having a clear idea about the same becomes of extreme importance. To help gain some clarity, career counseling firms are gaining popularity among children and parents.
Career counseling firms help students get some clarity on the options available in their career prospects. The counselors put forth a career path for the child based on the tests the child takes thus providing useful insights that help the child as well as the parents in decision making. Thus getting a brief amount of information for options available in a student's career path becomes of prime importance. Having a clear approach towards a career gives way to a clear career path.
One of the many other reasons why scoring less doesn't mean the end of the world because there comes a point in life where marks and college brand stops mattering. Things like knowledge, creativity and work ethics ultimately shape one's personality. Even in personal interviews, factual knowledge matters way less than the actual knowledge a student possesses. Thus the statement "marks don't matter" is partially true. The actual truth lies somewhere in between and thus inculcating the belief that ambition, goals, aspirations, hard work and accountability are better predictors of success in life rather than marks.
Data analysis conducted by Geeta Kingdon, author of the book "Tackling Low Educational Achievement", shows that between 2004 and 2016, the percentage score in CBSE examinations has been highly amplified. Thus the results in the board examinations have been repeatedly increasing the percentage score of the students. The cut-off percentages to get admission into well-reputed colleges have reached impossible levels, creating excessive pressure to do well in senior secondary examinations and therefore increasing the chances of suicides among the younger generation.
Earlier 80+ percentage was considered decent and was enough to get admission to good colleges. But with the rise in percentages, an average scorer stands minimum or no chance of getting into a good college leading into a stronger belief that he doesn't possess other skills and talents or the potential to do well. Therefore, one must give calculated importance to marks as well as personal interests. Marks are not a medium through which a students' caliber is judged, therefore even if scoring low or average marks, a student must focus on improving the score, considering the fact that marks matter only to some extent and it is the will and commitment that decides a child's future.
"Everyone is a genius. But if you judge a fish on its ability to climb a tree, it will live its whole life believing that it is stupid"- Albert Einstein.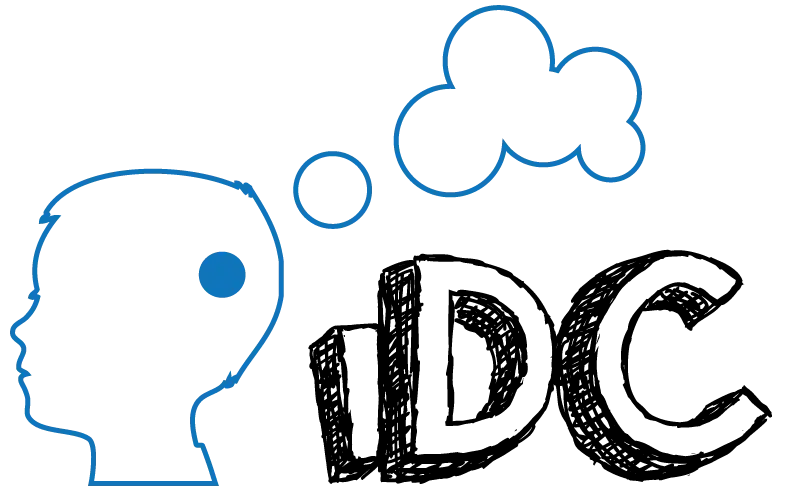 The iDC Editorial Team brings in a collective work experience of more than 25 years in diverse fields spanning from career counselling, management consulting, engineering, and technology to science, finance, and humanities. The team's key competencies are in research and analysis of careers, jobs, and industries. The team boasts a few best-in-class writers on careers and education.