We understand that as a school leader you might be in a very tough situation.
.
.
.
.
Every year the usual process for schools to allocate stream to class 10th students moving to class 11th is simple: Toppers get Science, Avg scorers get Commerce and Low scorers get Arts.
.
But now that class 10th boards have been canceled you are caught up in a tight situation?
.
What could be the ways to allocate stream to class 10th students now?
.
.
Broadly there are 2 ways:
1. Collate an internal assessment score for the entire year and allocate streams basis this. Again following the same old school marks-based stream allocation. Con side of this method being that due to COVID impact schools dint open, the internal assessment was not done effectively and there was a higher dependency on Class 10 board exams.
.
2. Enable a structured career guidance process that involves 3 steps.
.
.
The 3 steps of a structured career guidance process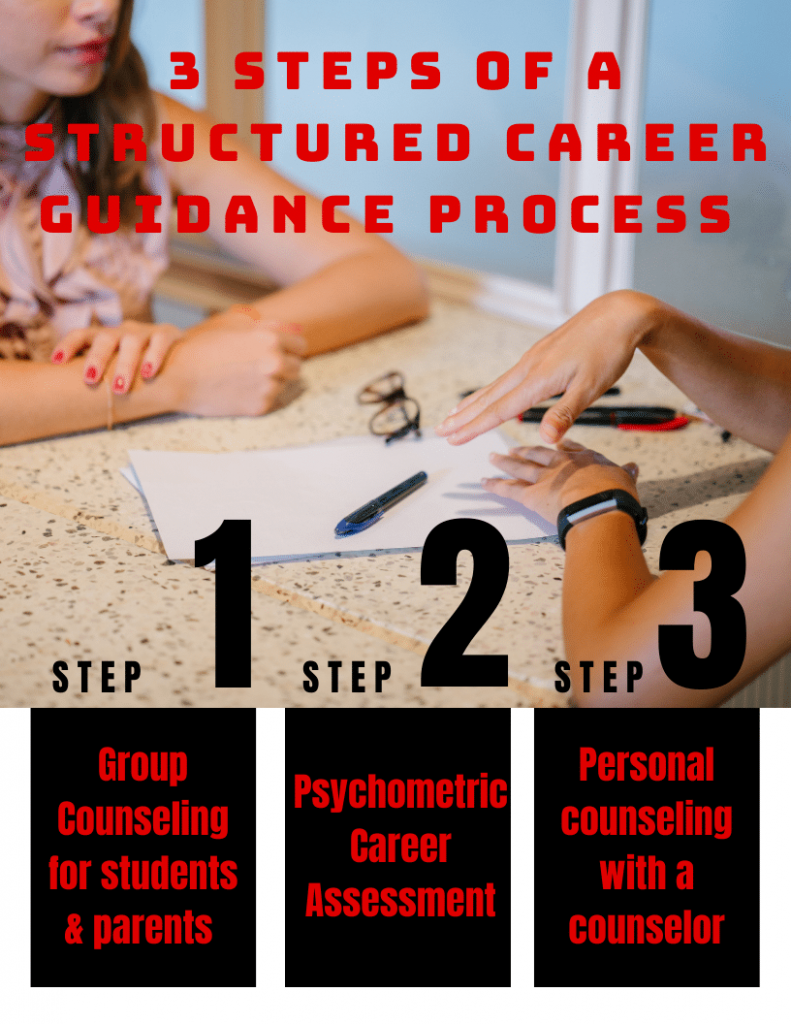 Discover More by accessing the Free Career Dashboard
This will help us share relevant information with you.
Step 1 – Group Counseling for students & parents
Conduct online group counseling sessions for students and parents with the outcome being career guidance orientation & helping them understand how career guidance can truly help them in choosing the right stream that is mapped to their future. Also, the session will help them to know about careers related to each stream. Awareness & sensitization is key.
.
Additionally, a platform to help students read and understand various careers is of huge value.
.
Step 2 – Psychometric Career Assessment
The second step is conducting a psychometric career assessment that involves at least the 3 main factors – Aptitude, Personality, and Interest. The outcome for this step is to help students understand themselves better, their own strengths & interest. While you can source various online assessment tools in the market, look to ask them their framework documents and the validity scores + on how many students the assessment has been administered as of date. The higher the number, the better it has been worked upon and the better the reliability.
.
Important Note: Psychometric Assessment alone is never helpful until and unless it's being oriented to students on how to read and understand it or the most important being guided with the help of a career counselor.
.
Step 3 – Personal counseling with a counselor
This is an essential step however if there is a bandwidth issue, at least a group session on report reading with a smaller batch can be done too. The main outcome with this step is to help students map their strengths to the right career and accordingly select the right stream/subject combination.
.
Is it late to do this?
Yes, it is late if you are implementing career guidance right at the time or post-board exams.
.
However, it's not too late, for doing this right now and helping your students in selecting the right stream especially basis a structured well-defined process. Next year, please think and plan to do this in the middle of the academic year.
.
An Example to Learn From
Sunbeam Group of Schools in Varanasi, India has implemented and used career guidance as an important intervention to allocate streams to its class 10th students.
.
Please watch this documentary to understand how it was delivered so as to learn –
.
.
Conclusions
I hope school leaders get some understanding of what to do now in this tough situation.

Feel free to reach me personally in case you would have any queries or any support that you would require.

My email is [email protected]
iDreamCareer.com (iDC) is India's largest career & college discovery venture, recognized as World's top 200 Edtech companies by ASUGSV Summit 2020 & the top 100 EdTech company in South Asia by Holon IQ 2020.
iDreamCareer.com (iDC) works with high school & undergrad college students via its full-stack career & college guidance product that includes 1047 hours of content on careers, colleges, exams, scholarships, reliable & validated psychometric assessment tools & personalized counseling via its 1200+ counselors.

Its current reach is 20 million+ students across India, and the Middle East. It has partnered with 16 state governments, and 150+ private schools including 3 of the top 10 ranked schools in India & works extensively as a technical partner of UNICEF, India.
Also Read:
.
Discover More by accessing the Free Career Dashboard
This will help us share relevant information with you
Trending Posts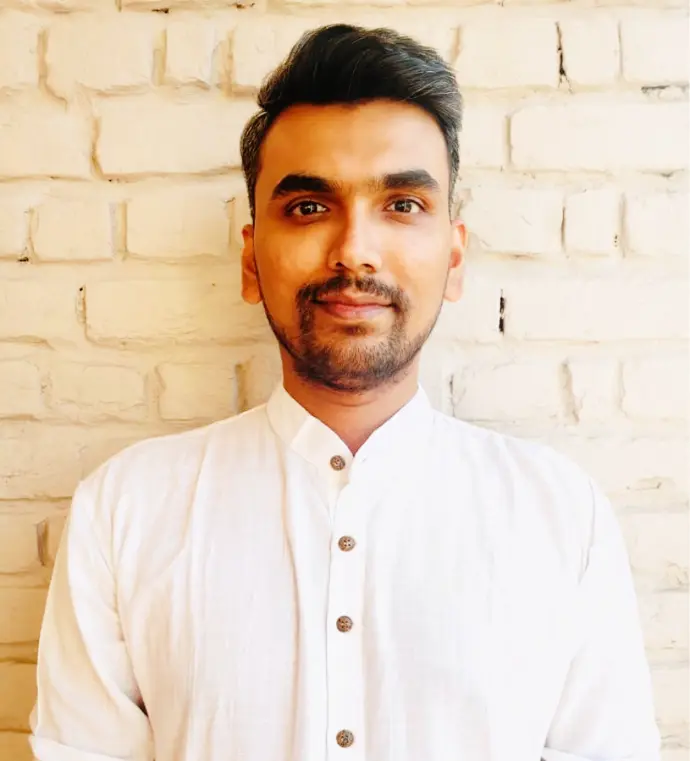 Ayush, at the age of 17, encountered the challenge for a student to choose the right career while guiding a domestic helper to get back to education. Later at the age of 22, he chose to quit his lucrative job in Investment Banking to solve this problem and founded iDreamCareer. He has spent the past 11 years in the space of career guidance and as a full-time entrepreneur for the last 10 years. He has successfully led iDreamCareer to become the largest career counseling social enterprise in India empowering close to 2.5 Crore+ students annually. Ayush was selected as India's top 10 Entrepreneur by the US state government to attend the GES 2016, hosted by US President Barack Obama. iDreamCareer was recently selected as World's top 200 EdTech companies by Arizona State University & GSV Venture for the GSV Cup 2020 & also as South Asia's top 100 EdTech companies by Holon IQ. Ayush is a featured columnist & speaker on various forums including large media houses like Times of India, Hindustan Times, and also the United Nations. He has recently made it to the Business World Education 40 under 40 2020.