Pursuing higher education is essential for achieving all of the dreams. There are many students who wish to study at their dream colleges but are bound by finances. Post matric scholarship (PMS) is an effective way to deal with financial problems and get a good education.
.
Thinking of applying for PMS? Come along, let's tell you what it is and how you can go about your application.
What is a post matric scholarship?
It is an initiative for supporting the education of students who wants to study at the post-secondary or post-matriculation level. It is an initiative launched by the Ministry of Minority Affairs, Government of India for the students of SC, ST, Economically Backward Classes (EBC), Minority Community, and OBC category.
The National Scholarship Portal (NSP) has invited online applications from minority community students to provide financial assistance under this program.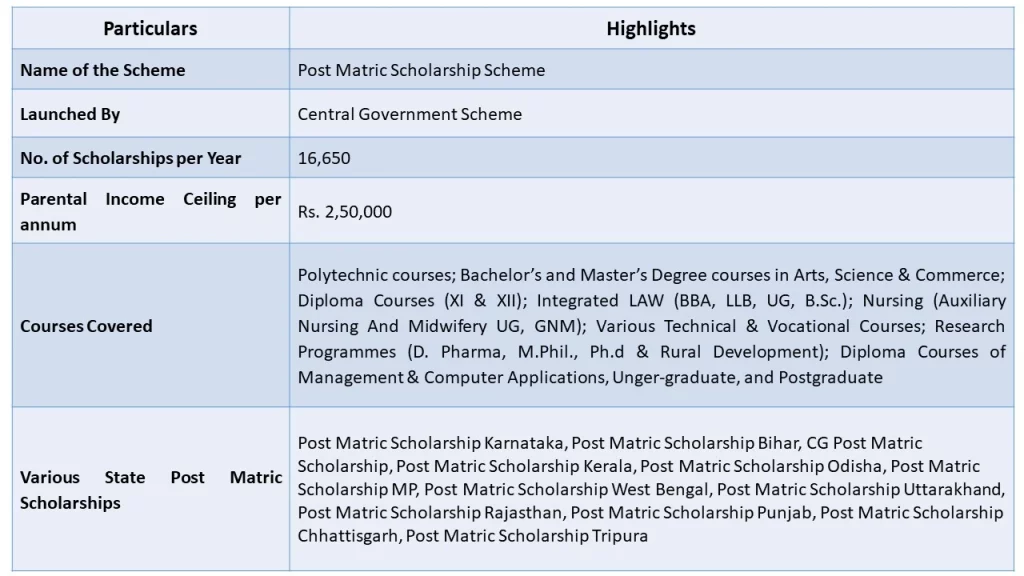 ---
---
Discover More by accessing the Free Career Dashboard
This will help us share relevant information with you.
Post matric scholarship important dates
Application starts in July
Last date to submit the application – October
Last date for institute verification – November
Last date for defective verification – November
.
Post matric scholarship amount
Scholarships will be awarded throughout the academic year. Maintenance allowance will be awarded as a fixed amount during the academic year.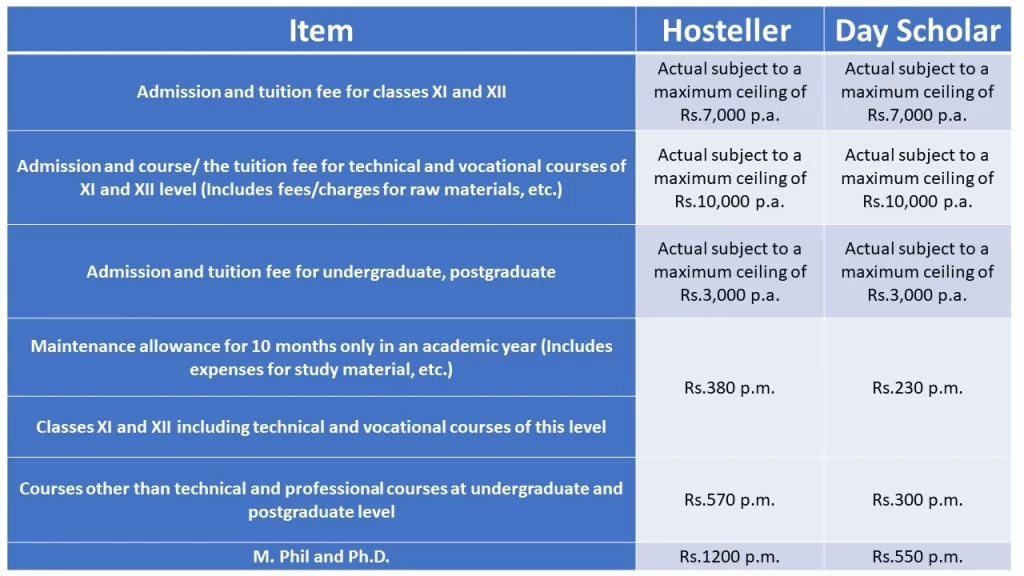 ---
---
Application Procedure
Check the following points to complete the online Post Matric Scholarship application form.
Note: For more details refer to this link.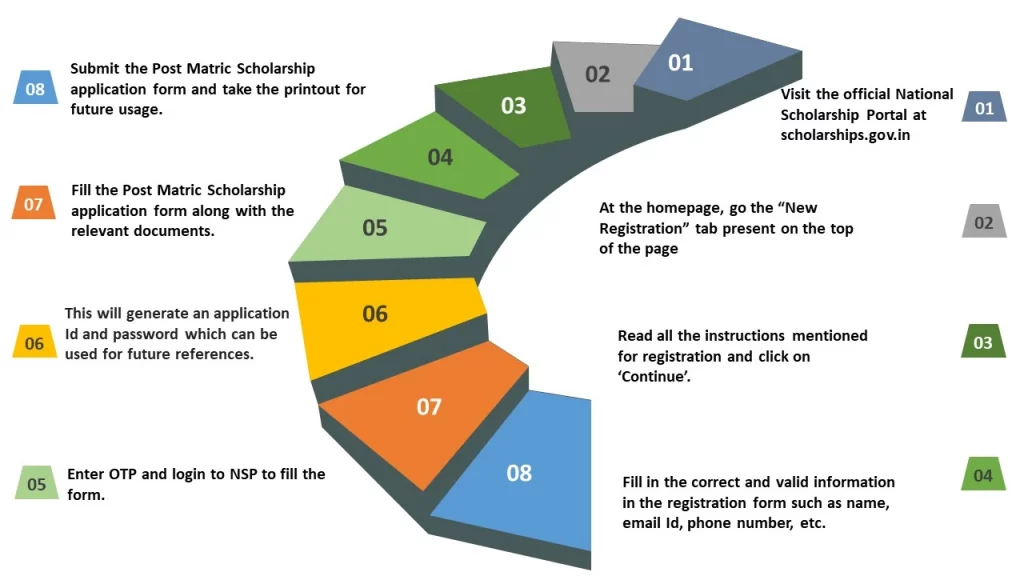 ---
---
Eligibility
Before applying for a Post Matric Scholarship, you need to qualify for certain requirements in order to be considered eligible by a particular organization or institution. Listed below are the major qualifications you need to keep in mind:
The first important condition is that the Scholarship applies only to Indian citizens.
This scholarship scheme is for the minority community. Candidates of minority communities, namely, Muslims, Jains, Sikhs, Persians, Buddhists, are eligible to apply.
Those who have obtained 50% in the previous year exams are eligible to apply for this Scholarship.
The annual family income cannot exceed Rs 2.5 lakhs.
You need to have a national bank account.
You must have the following documents with you – Aadhar Card, Ration Card, Income Certificate, Age Proof, Identity Proof, Mobile Number, Passport Size Photograph, and Caste Certificate.
---
---
Conclusion
Did you get the necessary details about the post matric scholarship? The application is a long and complicated process but once you understand, it will be quick. Do not make mistakes before clicking the Verify & Lock option because bank details are the most important thing in the process.
We hope that taking a career decision now may have become slightly easy for you! If you still feel the need to take a second round of brainstorming about what career pathway could be the right one for you, then why waste any more time? Pick up your phone and talk to iDreamCareer experts!
We are always ready to help young minds like you from 9th class, 10th class, class 11, class 12 with an aim to select their most-suited career choices.
Useful Links
FAQs
Is PMS available for various states in India?
Yes, post matric scholarship is available for various states like Assam, Bihar, Karnataka, Kerala, Odisha, West Bengal, Uttarakhand, Rajasthan, Punjab, Chhattisgarh, etc.
Do girl candidates get any reservations under this scholarship?
Yes, 30% of post matric scholarship is reserved for girl candidates. However, if there is no girl candidate available, then a boy candidate can get the award.
What is the educational qualification required to apply for this Scholarship?
Students of Class 11th & 12th, UG, PG, M.Phil., Ph.D. or Diploma are eligible to apply.
.
Recent Releases
Discover More by accessing the Free Career Dashboard
This will help us share relevant information with you
Trending Posts

.

Anushree has 4+ years of experience in the career counseling industry as a Senior Content Writer. She has also worked as a Social Media Marketing Expert for a startup and Content Quality Analyst for Publishing and E-learning Industry. She has done her Master's in Commerce and PGDM in Finance & Trade and Marketing & HR, but she is currently following her passion for writing.