What to do if you fail in NEET? What are the beyond NEET career options? What after NEET? After NEET result what to do?
.
Are you facing a frenzy of these doubts in your mind now? Let's try to sort them out and put them to rest.
.
"I am sorry dad."

Himanshu Rajput, Took NEET 2017
.
This line repeated 3 times resulted in his broken morale but ultimately after 3 years, this line got transformed into "I got it dad".
.
But, if you're doubting your grit, you are short of patience and want to know if there are options beyond NEET then yes you're precisely at the right place.
.
If you're not a NEET-aspirant but simply interested in knowing about the industry and where NEET is not required then also you can please read along.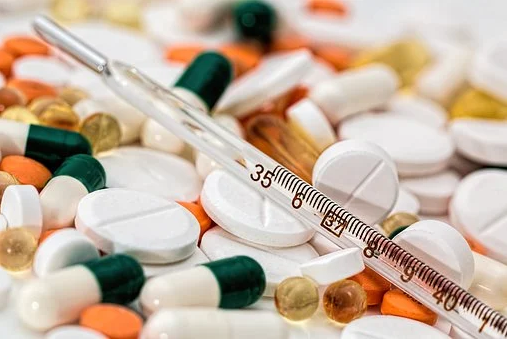 Beyond NEET career options
Possibilities are endless.
.
However, beyond NEET, you must know that if you're successful in this exam and embark upon a journey of 5 years, you must be prepared for a tougher course after 5 years as a mere MBBS is of no value these days because it really is not equivalent to the graduation level degree of MD of the US education system (after which you can directly practice in your chosen specialty)
.
In India, things take longer so you must bear the grit to carry on for another 5 years or so a least to complete your residencies in a particular specialty after your 2-year Master's degree (MD in India is a post-graduation level degree course and MD in the US is a graduation level course that you can pursue after NEET directly).
.
.
After NEET result what to do?
Well, if you're in the selected percentile then of course you know the path ahead. Go get your seat booked at the counseling and if you don't know how, then see this.
.
If, however, you do not belong to the selected percentiles, then you will need this handbook.
.
As India's healthcare sector has been growing rapidly over the last decade, there are many career opportunities that do not require an MBBS or a BDS.
.
There are many medical courses without NEET as well as paramedical courses which lead to excellent job opportunities in the healthcare sector.
.
.
What are the beyond NEET career options?
.
Top 20 medical / healthcare technology courses which do not require NEET :
Bachelor's in Anesthesiology & Intensive Care Technology
B.Sc. Medical Laboratory Technology
Bachelor's in Audiometric Technology
B.Sc. Blood Transfusion Technology
B.Sc. Blood Banking Technology
B.Sc. Cardiac Technology
B.Sc. Dialysis Technologies
B.Sc. Cardiovascular Technologies
B.Sc. Emergency and Critical Care Technologies
B.Sc. Endoscopy & Gastrointestinal Imaging Technologies
B.Sc. in Medical Imaging Technology
B.Sc. Nuclear Medicine and Radiotherapy Technologies
B.Sc. Paramedical Technology
B.Sc. in Orthopedic Technology
B.Sc. Operation Theatre and Anaesthesia Technologies
Bachelor's in Optometry and Ophthalmic Technologies
B.Sc. Respiratory Care Technology
B.Sc. Perfusion Technology
B.Sc. Radiology Technology
B.Sc. Radiology & Imaging Technology
.
.
Other than above, what after NEET?
.
Top 15 Allied Medical Sciences courses without NEET:
B.Pharm. (4 years' course)
Pharm.D. (Doctorate in Pharmacy – 6 years' course)
B.Sc. Nursing
B.Sc. Clinical Research
Bachelor's in Public Health
B.Sc. Medical Records Science & Health Information Management
B.Sc. Medical (Anatomy)
B.Sc. Medical (Physiology)
B.SC. Medical (Medical Microbiology)
Bachelors in Audiology Speech-Language Therapy
Bachelors in Occupational Therapy
Bachelors in Physician Assistantship Training
Bachelors in Physiotherapy
Bachelors in Prosthetics and Orthotics
Bachelors in Rehabilitation Therapy / B.Sc. Rehabilitation Science
.
.
.
What to do if you fail in NEET?
I agree that it feels really bad when a year or more gets wasted, when we fail to achieve our target after all the effort we put in.
.
But, consider this.
.
You can speak and read English. You are reading this and also assessing the knowledge that you're gaining from this piece of writing, then you're already luckier than at least 60% of the people out there in India.
.
Consider yourself blessed and choose an option wisely. You may need to get your skills and abilities tested so your choices are sorted.
.
Apart from that, there truly are a plethora of options that you have to offer yourself. So, chill.
.
.
Conclusions
May the odds be in your favor and you get want you wish for. However, there are plenty of career options beyond NEET and hopefully this guide helped you through & through. Alternatively, this also may be of help. If you want to know more, you can try the more detailed guide here. Career planning is an intense affair and iDreamCareer is the foremost in India helping millions of young minds discover their true mettle.
[latest-selected-content limit="6″ display="title" titletag="b" url="yes" linktext="Dig in.." image="thumbnail" elements="3″ css="three-columns align-left as-overlay tall dark hover-zoom" type="post" status="publish" id="10407, 14355, 13928, 13915, 11039, 15423," orderby="dateD"]
.
.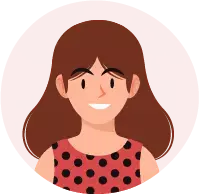 With a Master's in Biophysics-Biostatistics, Sreenanda acquired professional experience in computational proteomics of human molecules. She is currently working with the Research and Data Team at iDreamCareer.