The whole purpose of education is to equip you with the abilities and skills needed to lead a happy and satisfying life. To be able to achieve this, one needs to be multidimensional and have the vivacity about oneself. A career in liberal arts courses has much more to offer than just arts, sciences, medicine, business or humanities. It gives you a broader and versatile view of all these streams.
When it comes to a liberal arts degree, you can go to studying Modern Languages, English Literature, Music, History, Psychology, Math, Anthropology, Political Science and many more disciplines. This blog talks all about a career in liberal arts and how you can pursue one!
Liberal Arts: An Overview
The flexibility of a career in liberal arts is that it offers you an opportunity to continue to a more explicit degree course for your future or use the analytical, communication and reasoning abilities that you have developed to enter a world full of career choices. Similar to general studies, a liberal arts degree is very appealing to people who are looking to hire generalist people rather than specialists in a particular stream.
A degree in liberal arts gives students the ability to think out of the box and is not just restricted to a certain mindset. Liberal arts adds colors and quality to your life and fosters an investigating and knowing spirit in you about your surroundings, environment, cross border cultures and history to give you a better understanding of the global issues.
Hence, a degree in Liberal arts program renders an opportunity to study subjects from across the education spectrum and gives a winning edge over peers with a specialized degree in one stream with little or no knowledge about the other genres. One could easily major in Psychology and choose History as a minor.
Then again, one can major in Mathematics and simultaneously work on a Philosophy minor. Acquaintance and exposure to these diverse fields in a cohesive learning environment have made liberal arts very popular amongst world leaders like Barack Obama, Steve Jobs, Shashi Tharoor, Dr. APJ Abdul Kalam, and Bill Gates.
Liberal arts is scaling heights of popularity, especially in societies and countries that have come to accept that getting placed in a well-paying job is not the solitary aim of education. Job opportunities are no more considered the 'be all and end all' and people have thrown away the rose-tinted glasses and accepted the reality of why work satisfaction is important.
Therefore a career in Liberal arts is lucrative precisely because it trains an individual with the technical as well as the academic knowledge base to excel in whatever field they pick and simultaneously elevate their knowledge base and skill set. Diversity is a necessity in liberal arts and not an 'add-on'. Instead of teaching about 'what to do', a liberal arts course focuses on teaching about, 'what all can be done'.
Contrary to the layman belief, a career in liberal arts is not restricted to fine arts or the performing arts like dance, music or drama. As a matter of fact, the use of the word "art" has been wrongly interpreted and narrowed down. In the true essence of the word, art is something created and designed by man. In-depth studies reveal that art is everything, be it mathematics, grammar, music or sciences.
So, here is a little sneak peek to the lesser chosen or in better words lesser-known career avenues:
Careers in Academics:
Many students pursuing a liberal arts graduation have gone ahead to become leaders in the academic world. Various students have gone to teach across many disciplines like Art, History, Philosophy, Women's Studies, Languages, etc. The interdisciplinary knowledge gained from liberal arts education adds an extra dimension as you explore research and teach a subject of your choice.
Some of the prominent figures with a liberal arts degree and involved in teaching are Barbara M. White, (Mills College), Fernando Lozano, ( Pomona College) and many more.
One prominent figure from India with a degree in Liberal Arts is Mrs. Pushpa Pilani, the founder of All India Geography Olympiad- 'Geo Genius' who pursued her graduation and post-grad both from Rajasthan University. She retired from Kendriya Vidyalaya, Mumbai as the HOD of Social Sciences. Hence if you want to pursue a career in liberal arts, one must consider the field of academics in this discipline.
Careers in Government and Non-Profit organizations:
Liberal arts graduates work with the governments of their countries and in other countries for managing their foreign affairs and embassies. They can also get into policy research and development work. Therefore, a career in liberal arts opens several avenues in government and non-profit organizations for liberal arts graduates.
Some famous examples of politicians and people involved in such work are Hillel Neuer (Executive Director of United Nations Watch), Reid Cooper (founded the NGO ABC), etc.
A very well-known figure who had studied Liberal arts and majored in Political Science at Wellesley College, Hillary Clinton was the former U.S. Secretary of State.
Careers in Arts:
Be it photography, commercial art, painting, interior, graphic or visual design, a degree in Liberal Arts allows you to follow your passion and make a career out of it. Such artists are handsomely paid and earn pretty well depending on their creative bend. Hence, if you are passionate about any of the above fields, then you should definitely think about going for a career in liberal arts.
Some of the renowned artists who have studied liberal arts are Carroll W. Westfall (Journal of the History of Ideas), George Magalios (practicing painter, sculptor, photographer and performance artist in Florida), etc.
Michael Eisner, the former Disney CEO, majored in English and theatre at Denison University and made a successful career out of his education in Liberal Arts.
Other Career Paths:
When you thought of a career in liberal arts, you must not have realized that it offers so many opportunities within this course field. Whether you choose Marketing, Biology, Advertising, Business, Event Planning, Environment, Social Services, Law, Finance, Counselling or any possible field that you like, you are free to pursue it. That's the kind of freedom liberal arts offers to you.
Heres a little insight on some people who have made it big with a liberal arts degree.
Ken Chenault, American Express CEO, majored in history at Bowdoin College
Harold Varmus, Nobel Laureate in medicine, majored in English at Amherst College
Andrea Jung, the former Avon CEO, majored in English literature at Princeton University
Brian Moynihan, Bank of America CEO, majored in history at Brown University
Sam Palmisano, the former IBM CEO, majored in history at Johns Hopkins University
Bob Iger, Disney CEO, majored in communications at Ithaca College
Conclusion
So, choose what your heart says. Choose a career not based on the degree but on your interests. Focus not only to get a high paying job but to liberate your thoughts. Life is not about just making money. Do what you are good at and be where your heart lies, for money follows eventually when you put in your heart and soul in the work. Thus a career in liberal arts could just be the right choice for you, and if you feel it is, then you should definitely go for it.
As Robert Frost said,
"I shall be telling this with a sigh
Somewhere ages and ages hence:
Two roads diverged in a wood, and I-
I took the one less traveled by,
And that has made all the difference."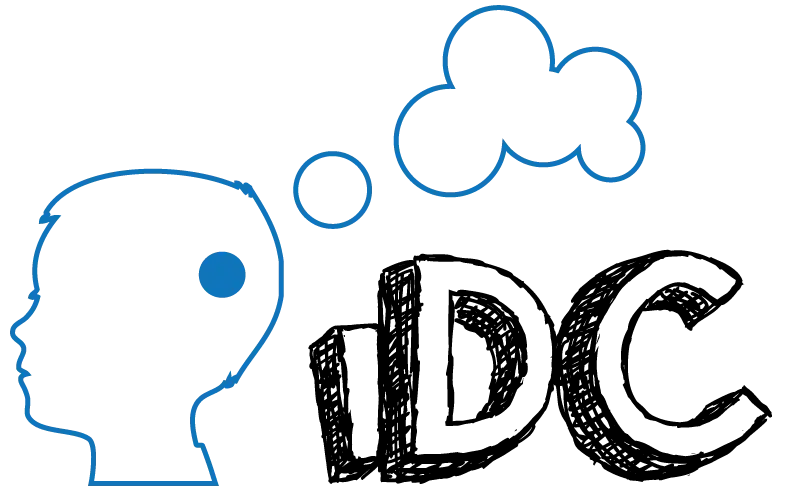 The iDC Editorial Team brings in a collective work experience of more than 25 years in diverse fields spanning from career counselling, management consulting, engineering, and technology to science, finance, and humanities. The team's key competencies are in research and analysis of careers, jobs, and industries. The team boasts a few best-in-class writers on careers and education.