Do you love buildings? Are you fascinated buildings and structures such as a skyscraper or a beautifully designed villa? Want to be an architect but not sure how to become an architect?
Buildings, churches, temples, and monuments represent one of the oldest engineering geniuses of human civilization. While engineering is often remembered, it is more than engineering that has led to these beautiful marvels. Yes, the science of architecture is far more important if you want to build the tallest skyscraper or a small house.
Fascinated by it? Come along and know more about it!
Who is an Architect?
An architect is a specialist who plans, designs, reviews and many times manages the construction of buildings (including homes, public buildings, ports and airports, skyscrapers, malls, etc.). The task of the architect is not easy, they must ensure that the construction complies with various measures of public safety, quality, operation and environmental protection. Therefore, the architect needs to understand all of these features and creative streak.
Types of architect
Before we know in detail how to become a architect, let's first get to know the most common types of architects with the help of the table provided: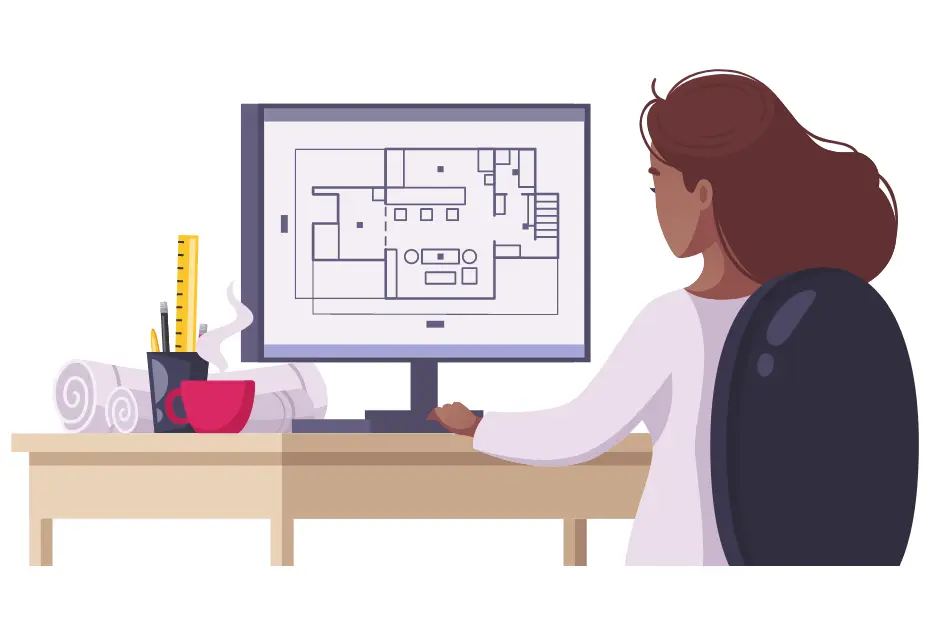 Landscape Architect
Landscape Architect is a specialist who designs outdoor areas, landmarks and structures like parks, gardens, squares, statues, etc. They need to understand the soil condition, ecological state, social arithmetic of the area before designing the landmark or structure, etc. As a landscape architect, you may be expert of landscape design, site planning, erosion control, environmental restoration, parks planning, recreation planning, etc.
Urban Designer
Urban Designer is the expert who designs and shapes the physical structure of cities, towns and villages. They also work with the municipality to provide municipal planning services to residents. Instead of an individual building or a design, they work on large scale projects of buildings, streets public spaces of neighbourhood or even entire cities. They try to make the city/ town functional, attractive and sustainable.
Transportation Planner
Transportation Planner is an expert who designs and defines transport infrastructure's specific goals and polices to prepare for the future need of the people. They assess present transport facilities and design new one as per the future need and demand of the city including flyovers, roads, parking spaces, etc.
Regional Planner
Regional planner is an expert who creates policies and designs for land use activities, infrastructure and settlements for a larger area (even bigger than a city). They plan a region, formulating construction laws, designing regional development corridors, etc.
Conservation Architect
Conservation Architect is an expert who manages historical buildings and their designs. They increase the life of heritage buildings through planned intervention. They are archaeologists of buildings. As a conservation architect, you will follow four paths of preservation, rehabilitation, restoration and reconstruction.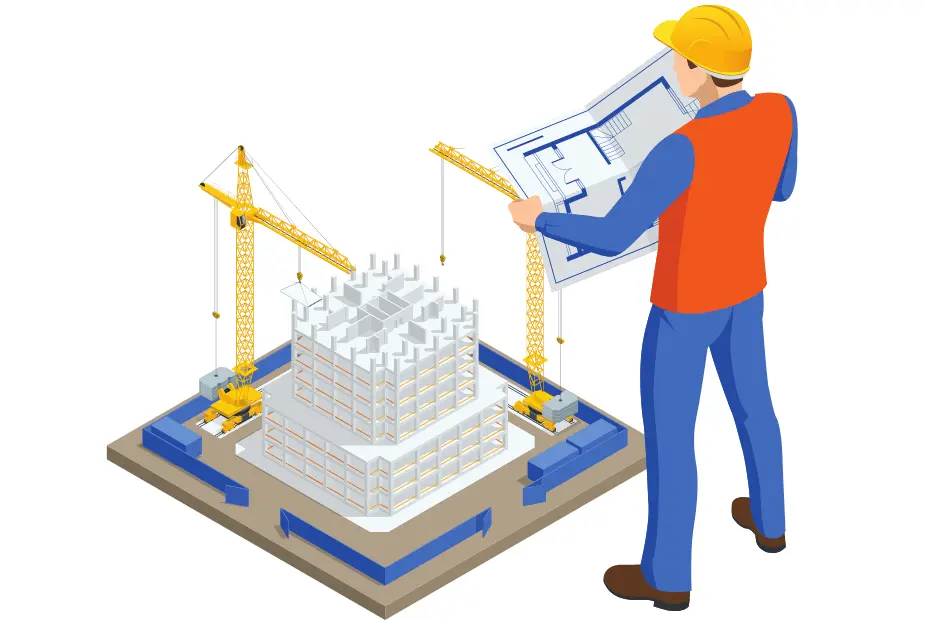 Architect skills required
Being an architect requires a person to wear a lot of hats. One has to have skilled hands and be good at numbers at the same time. Here are the skills you need to become an architect.
Commercial Knowledge
Communication skills
Computer Modelling
Creative Thinking
Effective Communication Skills
High Perceptual Skills
Intense Pursuit
Leadership skills
Math and engineering skills
Problem Solving Skills
Teamwork and Management
How to become an architect in India after 12th
To get into this field, you will need to pass Class 10 all subjects as per scheme of studies. Then can either go for a Diploma or you must complete Class 11-12 with any of the following combinations of subjects:
Class 11-12 Physics, Chemistry and Mathematics along with any other subject as per scheme of studies
Class 11-12 Mathematics along with any other subject as per scheme of studies
If you are opting for a Diploma after Class 10, you will go for a 3-year full-time Diploma in Architectural Assistantship / Interior Design / Civil Engineering, then obtain work experience as described in above pathways, then clear NATA exam and AIIA Exam to pursue Master's (optional).
You cannot opt for Master's right after Diploma, you will have to sit for AIIA exam. AIIA exam is considered as pursuing B Arch.
Discover More by accessing the Free Career Dashboard
This will help us share relevant information with you.
After Class 12, you may also do a Bachelor degree in Civil Engineering or any engineering discipline, or a 4-year graduation degree in Interior Design and then switch to Architecture, as described in pathways above.
You can study for a Bachelor's / Master's / Doctoral degree in any of the following fields (Note that all these fields may not offer you a degree at all three levels, that is in Bachelor's, Master's and Doctoral. Some fields may offer a degree only at the Master's or at the Doctoral level):
Architecture
Environmental Architecture
Interior Architecture
Landscape Architecture
Recreation Architecture
Restoration Architecture
Architectural Conservation
Architecture & Building Technologies
Naval Architecture & Ocean Engineering
Industrial Design
Building Engineering & Management
Urban Design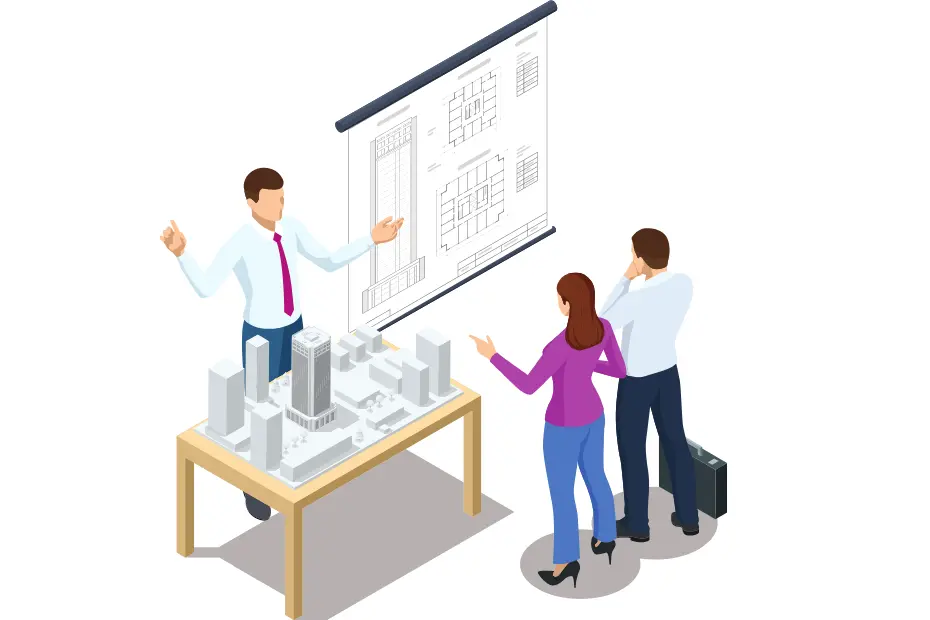 Architect salary
At the entry level, as an Architect/ Assistant Architect/ Architect Photographer, you would be earning around Rs. 20,000 to 60,000 per month. As an assistant professor, you would be earning anything between Rs. 65,000 to 70,000 per month. In government departments, you will start as an Assistant architect with a salary of around Rs. 56,000.
Conclusion
Now that you know how to become an architect! Gear yourself up and rise high in a literal sense. Architect is a career that literally and practically means reaching to the stars. Undoubtedly career in Architect can outshine you in every possible way.
Whether you've already planned a career in it or just starting to dip your toes in the thoughts of it, allow us to make it a bit easier for you.
Talk to an expert today to figure out more of what you must know before you begin your journey. At iDreamCareer with the help of our Career Counselling and Guidance Services and educational counsellor, we try to help many young confused minds from 9th class, 10th class, class 11, class 12 with an aim to select their suitable career choices.
Also read;
Top architect colleges
Discover More by accessing the Free Career Dashboard
This will help us share relevant information with you
Trending Posts

Anushree has 4+ years of experience in the career counseling industry as a Content Writer. She has also worked as a Social Media Marketing Expert for a startup and Content Quality Analyst for Publishing and E-learning Industry. She has done her Master's in Commerce and PGDM in Finance & Trade and Marketing & HR, but she is currently following her passion for writing.