Confused about your way ahead? Looking for highest paying jobs and trending careers in India? Trying to figure out what career choice will ensure future-proof skills that will help you land these highest paying jobs in a changing world of work?
Students must prepare for future opportunities & challenges in a rapidly changing labour market. Today, there are multiple roles in diverse industrial structures that can provide a financially secure future and the high salary jobs.
.
15 Examples – Overview of The World of Work
.
You can check out some of the highest paying jobs/roles from the list and infographic below.
Salary ranges indicated in the following list are monthly entry-level salaries only. The years of education/ experience obviously differs in each case. For example, you may practice as a Software Engineer for a few years and then specialize in Machine Learning, in which case, though you will have some work experience to back you, it will not be entirely relevant for ML, so you will be offered entry level salary for ML expert which is much higher than entry level salary of a software engineer. So this list talks about entry level for ML experts and not SEs.
Commercial Pilot –Rs. 90,000 to 150,000
Medical Professionals (after MD, varies with specialty too) – Rs 100000 to 200000
Machine Learning Experts – Rs. 70,000 to 1,50,000
Chartered Accountants – Rs 50000 to 90000
Architects & Planners – Rs 65000 to 100000
Actuaries – Rs 70000 to 120000
Investment Bankers – Rs 50000 to 150000
Interior Designers – Rs 50000 to Rs 80000
Full Stack Software Developers – Rs 80000 to 135000
Management Consultants – Rs 100000 to 350000
Blockchain Developers – Rs 80000 to 125000
Cognitive Scientists – Rs 70000 to 100000
Merchant Navy Officers – Rs 75000 to 120000
Data Analysts – Rs 72000 to 200000
Intelligence Officers (audit/enquiry/investigation etc.) – Rs 80000 to 120000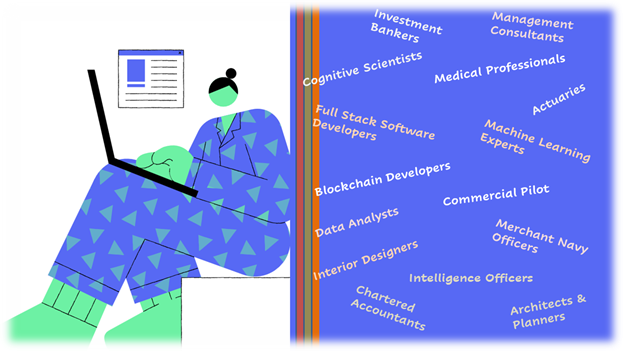 .
.
Examples of Stable, New and Redundant Roles, All Industries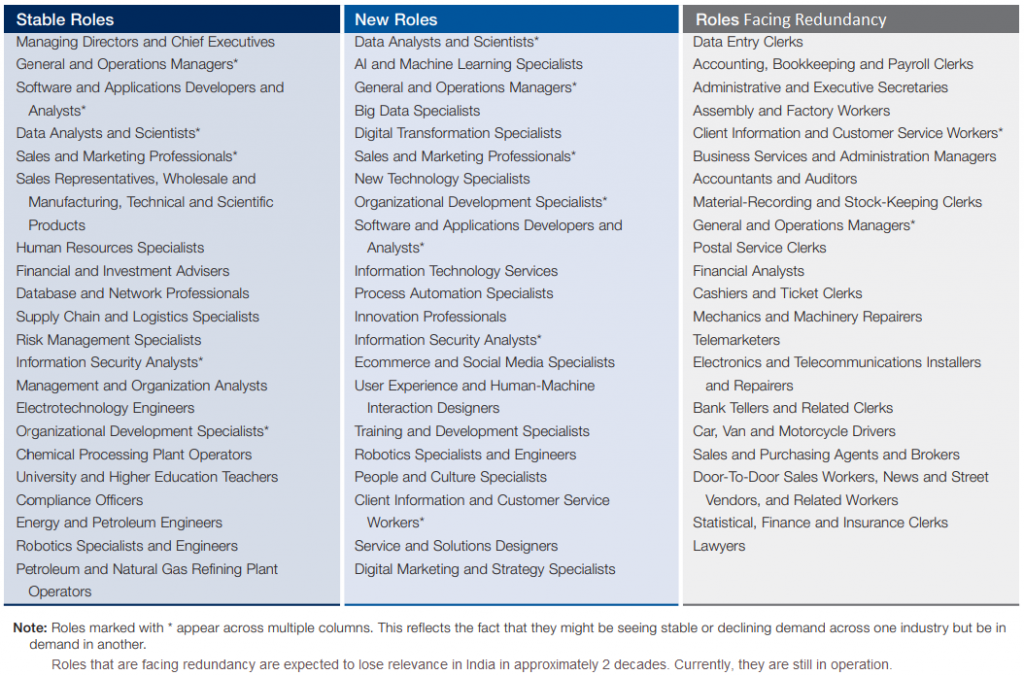 .
.
Range of Roles That Are Set To Experience Max Demand
Some of these highest-paying jobs and trending careers in this section may be new to you.
Roles that are substantially based on and augmented by the use of technology:
Data Analysts and Scientists
Software & Applications Developers
eCommerce & Social Media Specialists
Wholly new specialist roles that require understanding and leveraging the latest emerging technologies:
AI and Machine Learning Specialists
Big Data Specialists
Process Automation Experts
Information Security Analysts
User Experience and Human-Machine Interaction Designers
Robotics Engineers
Blockchain Specialists
Roles that leverage distinctively 'human' skills:
Innovation Managers – People & Culture/ Training & Development/ Organizational Development Specialists
Customer Service Workers
Sales and Marketing Professionals
Teaching – from preschool to higher education
Mental Health Professionals, particularly Clinical Psychologists
Source: Global Wage Report, International Labour Organization
.
.
The GICS sectors on high tide
Automobile & Auto Ancillary, Consumer Durables, Retail and Start-ups are performing well on the hiring front. Focus on them, if you can/want. Some of the highest paying jobs and trending careers in India are concentrated in these core sectors.
Psst..What are GICS sectors?
GICS (the Global Industry Classification Standard) include 11 major industrial sectors:
Communication services
Consumer discretionary
Consumer staples
Energy
Financials
Health care
Industrials
Information Technology
Materials
Real estate
Utilities
.
.
Skills that are relevant & trending today and those most likely to be redundant in 20 years

Source: Future of Jobs Survey, World Economic Forum
.
.
Technologies That are Expected to be Adopted by Different Industries
Highest paying jobs and trending careers can be expected to be associated with the adoption of these technologies.
User and entity big data analytics
App- and web-enabled markets
Internet of things
Machine learning
Cloud computing
Digital trade
Augmented and virtual reality
Encryption
New innovative materials
Wearable electronics
Distributed ledger (blockchain)
3D printing
Autonomous transport
Stationary robots
Quantum computing
Non-humanoid land robots
Biotechnology
Humanoid robots
Aerial and underwater robots
.
.
More Interesting Options That You Didn't Know About
Also remember, there are a number of other purely entrepreneurial exercises (passive income ideas) that can take you towards your dream bank balance and not just above highest paying job options. These are primary income options for some people too, some of them come from very humble backgrounds like farming etc.
Online blogging/ vlogging or Tweet consulting (YouTube, Facebook, Instagram, Twitter) – some people also pay money directly to admins to promote their content on Facebook etc.
Travel blogging
Stock market trading
Radio jockeying
Website renting/ Affiliate marketing (similar to running a retail shop)- signup with retailers like Amazon or Flipkart etc, promote their products on your website and social media to make money.
Test websites – You don't need to be a digital expert to test websites. You can get started with these:
Taking online surveys (make money by responding to surveys online, rewards depend on the site) – YouGov, Prolific, Swagbucks, LifePoints, Survey Junkie, and OneOpinion
.
.
Conclusions
Hope our examples matched some of your ideas and also built new ones in your mind. If you're still not familiar with some highest-paying jobs and trending careers, go back if you wish.
Career planning is an intense affair. iDC is the foremost in this field and helping millions show the true colour their mettle, in India and abroad.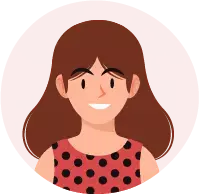 With a Master's in Biophysics-Biostatistics, Sreenanda acquired professional experience in computational proteomics of human molecules. She is currently working with the Research and Data Team at iDreamCareer.