There is no better investment you can make than one in a career in education, which has been referred to as the noblest profession. The demand for highly qualified educators is on the rise and this trend is not at all likely to change in the near future. If you bear the passion for teaching, learning and sharing your knowledge with today's youth, intending to make a difference in a child's life, then this profession is for you. This blog talks about how to make a career in teaching and top colleges/universities for the same.

Individuals interested in taking up a career in teaching must possess an outgoing personality, are required to be good listeners, have great problem-solving and organizational skills along with strong communication skills to effectively convey their message to the students they would be addressing. The career in teaching requires people who have the conviction to nurture young minds and mold them into something great.

Since time immemorial, the profession of teaching has been considered as one of the noblest professions. Educators have always played the role of catalysts for various social changes in society. Mankind has always considered teachers/educators as a boon to the society for they have been the ones responsible for polishing a learner's intellect and aptitude.
A career in teaching has always held a proud position in the Indian ethos and milieu. Right from the most famous gurus and ancient teachers like Vashisth and Dronacharya, to preachers like Sri Ramakrishna Paramhansa, Ramanujacharya down to modern-day educationists like Dr.Amartya Sen, Shri J.C.Bose and many others, not forgetting our former president Late Dr.APJ Abdul Kalam, teachers/educators have by and large been looked upon as role models and venerated in high esteem by the learners of all age groups. This profession is divided into numerous areas of specializations, each requiring its own method of training and different skill sets.
Skills Required
There are a number of ways to pursue a career in teaching. The education sector is a highly specialized field, and hence, requires a lot of comprehensive training to gain expertise in the field. It is taken for granted that anyone and everyone can teach, provided they have some basic knowledge for the subject.
The fundamental qualities needed are excellent communication skills along with the ability to inspire confidence, the ability to hold the attention of young and dynamic minds and finally, the ability to set an example through deeds and words.
Career Path
In order to pursue a career in teaching, students of class 10th must have secured a minimum of 50% aggregate marks and in class, 12th must-have opted for either science or commerce with maths stream with a minimum of 50% marks. After completing class 12th the candidate can go for a degree course such as Bachelors of Education, B.Ed. in order to become a school teacher.
After graduation, one can either start working directly as job opportunities are plenty. A graduate in this field can work as a child care provider, elementary or school teacher, special education teacher, kindergarten teacher, student counselor, etc.
Most students prefer to pursue a degree in post-graduation such as Masters of Education (M.Ed.) after having completed their graduation. Postgraduate studies are for those who wish to pursue a career in teaching for higher secondary schools/colleges/universities. After completing M.Ed., a candidate can find jobs as a college professor, principal, or college administrator or after pursuing post-graduation, one can also go for higher studies such as M.Phil/Ph.d. and start working as a professor/lecturer/chancellors/etc. Below is a flow chart to understand the career path in a simplified manner.
Courses Offered for a career in teaching
Bachelor's in Education (2 years)
Master's in Education (2 years)
Post Graduate Diploma in Management of Education (1 year)
Doctorate of Philosophy (2 years)
Cost for pursuing a career in teaching
The fee structure for a B.Ed course could be anywhere between Rs. 10,000 and Rs. 40,000. Many universities also offer the course at much lower fees. Similarly for M.Ed, It ranges between some 25,000-60,000 rupees depending upon the rank and reputation of the institute. Candidates who are not willing to shell out such hefty amounts can take up diploma/certification courses in the same colleges or institutes.
Job Prospects
After completing the necessary educational qualification to pursue a career in teaching, one can expect a number of options available in this career field. There are various types of teachers who, with diverse skills set are qualified for a number of roles in schools/colleges/universities. Therefore a career in teaching offers job opportunities in the following fields:
Educational Administrators – Principals, Assistant Principals, Directors
Teachers- Professors/Lecturer
Teachers- Pre-School, Kindergarten, Elementary, Middle, and High school teacher
Teachers- Special Education teacher
Teachers- Assistants, counselors, coaches,
Roles and Responsibilities
Educational Administrators– These include the roles of principal, assistant principal, and directors of any institute. They are largely hired to provide instructional leadership to that institute. They oversee the hiring process, work with the teachers evaluating them and help them improve upon their skills, oversee financial aspects of an institution, prepare budgets and reports for the institutes.

Lecturers/Professors -This section of teachers mainly consists of university and college faculties, technical education faculties and graduate teaching associates. Their role mainly is to conduct research in their specialized subjects and to instruct and advise college and university students. Lecturers in commerce, social sciences, foreign languages, sciences, law, and physical education require a post-graduate degree in the respected subject from any recognized Indian University or equivalent degree from any foreign university with at least 55% marks can be considered.
Eligibility tests like NET are conducted by CSIR, UGC. Professors are eminent scholars who are actively engaged in research and whose work has been appreciated and published, and who also have at least 10 years of experience in postgraduate are selected for the post of professors/principals.

Pre-School, Kindergarten, Elementary teachers– Children's development is largely affected by the presence of preschool, kindergarten, and elementary school teachers. The early image of these teachers can influence and shape the success that children must attain in the latter part of their lives, be it at work, personal lives or in schools. Their world would be shaped by what they experience and learn in their early years of education through these teachers. Children at schools are introduced to various subjects like science, language, social studies and maths by this group of teachers.

Middle School Teachers and High School Teachers- This group of teachers would be dealing with children in 8th-12th The students who earlier studied the subjects with their elementary, pre-school and primary teachers will learn and study the same subjects much in-depth with middle school and high school teachers. These teachers instruct in a single subject like math, language, chemistry, physics or any other main subject.

Teachers Special Education- This group of teachers deals with youth and children having a variety of disabilities. This small percentage of special education teachers instruct disabled children about basic life skills and basic literacy lessons. Disabilities might include combined blindness and deafness, traumatic brain injury, language impairments or even emotional disturbance.

Teachers Assistants and Aides- This group deals with the main teacher as their assistants and help them complete the secretarial tasks and instructional tasks so that the main teacher gets to spend more time preparing lessons and teaching. They can be termed as paraprofessionals.
Salary Structure
A career in teaching offers vast scope in terms of remuneration depending highly on the level of teaching. Remuneration in this field is best offered in government-owned colleges and schools. Types of school teachers like elementary, pre-school, kindergarten, middle school or higher secondary teachers tend to receive a healthy start-up salary of some 15000-25000 rupees depending upon the class one teaches for.
For teaching in universities and colleges, one might earn Rs. 40,000 plus, depending upon the work experience and the quality of education one has acquired. Therefore career in teaching has scope in terms of exposure and experience the teachers or professors receive as well as the remuneration.
Top 10 Institutes in India
Top 10 Institutes overseas
| | | | |
| --- | --- | --- | --- |
| Rank | College | City | Website URL |
| 1 | Harvard University | Cambridge, USA | www.harvard.edu |
| 2 | Oxford University | Oxford, UK | www.ox.ac.uk |
| 3 | California Institute of Technology | California, USA | www.caltech.edu |
| 4 | Cornell University | New York, USA | www.cornell.edu |
| 5 | ETH Zurich | Zurich, Switzerland | www.ethz.ch/en.html |
| 6 | Imperial College of London | London, UK | www.imperial.ac.uk |
| 7 | Princeton University | Princeton, USA | www.princeton.edu |
| 8 | Stanford University | Stanford, USA | www.stanford.edu |
| 9 | University of British Columbia | Vancouver, Canada | www.ubc.ca |
| 10 | Yale University | New Haven, USA | www.yale.edu |
To Conclude
A career in teaching is one of the most preferred careers in education sectors these days. The importance of this profession cannot be underestimated due to the fact that it inherently ensures that the minds of the pupils are molded in such a way that their future career prospects are up for grabs.
It is inherently not so different from a superpower to have the ability to help build a vision for a student, which he/she can be channelized to achieve. This is what makes the profession a noble and worthy one, as it is one which essentially helps in building up other professions by channelizing young minds into them. Hence, if you want to pursue a career in teaching, you can follow this guide for all your teaching-related queries.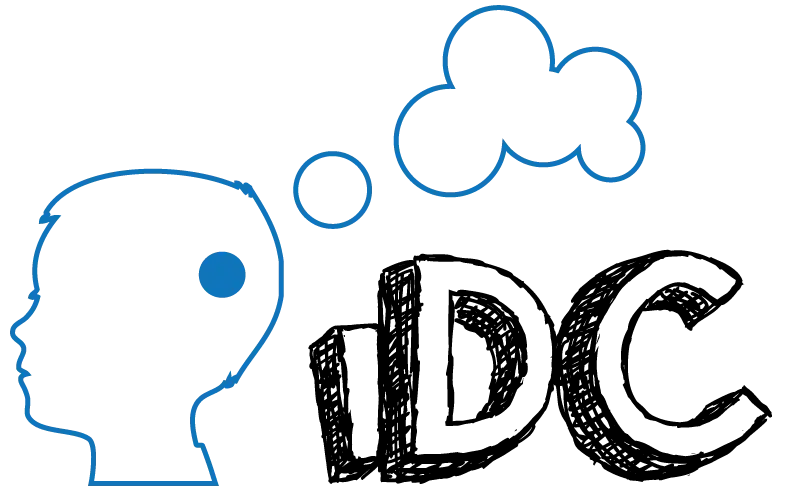 The iDC Editorial Team brings in a collective work experience of more than 25 years in diverse fields spanning from career counselling, management consulting, engineering, and technology to science, finance, and humanities. The team's key competencies are in research and analysis of careers, jobs, and industries. The team boasts a few best-in-class writers on careers and education.