Do you wish to be the torchbearer for guiding college students up gravelly heights?
---
Professors not only teach students but are also involved in academic research in a particular area. They publish research papers/ theses in national & international journals along with supervising PhD candidates with their respective theses and findings.
They also must regularly participate in talks/ seminars or congresses. Professors are part of a university / college and may be working in administrative roles too.
.
Who is a Professor?
The post of professor is the highest academic rank at a college or a university for which years of experience are required along with higher educational qualifications.
Professors, as aforementioned, are involved in various tasks besides teaching, like conducting research, mentoring, publishing books and journals as per your area of specialization in specific study/discipline.
To become a Professor you can study for a Bachelor's and Master's degree in your chosen subject or academic field. Then you should do a Ph.D.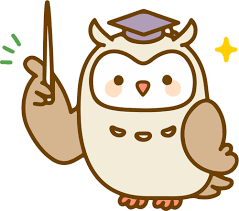 What will be your responsibilities?
To teach/demonstrate to a class of higher education students or a team of research scholars pursuing a specific stream of study in an educational establishment.
To prepare detailed written or verbal presentations, technical reports and compilations based upon research outcomes for publication, grant or patent applications.
To teach a variety of subjects and develop curricula for various courses
To plan lessons and assignments to assess learning outcomes
To independently conduct regular research (including reading/ examining existing literature & published journal articles) on relevant topics to obtain & review technical data and standards, find identical/ similar experiments or results,
To communicate complex analyses clearly & succinctly to a non-technical audience occasionally.
Be informed of changes, advances & innovations in the specialized field/area/discipline
To disseminate information by writing reports & scientific papers or journal articles, and by making presentations/ giving talks for schools, clubs, interest groups or in seminars, collegiums, conferences around the world.
To contribute to administrative services such as recruitment, selection and placements for the staff of the organization/research entity/ college/ university]
.
How can you be a professor?
After Class 11-12 one can study for an undergraduate degree in any discipline. Then do a Master's degree. Then clear NEET & do a Ph.D. or directly opt for an M. Phil and then PhD.
Thereafter go for post-doctoral studies after PhD and apply for positions in educational/ research institutions.
.
Salary/Earnings Estimates
The monthly salaries of faculty approved by the Ministry of HRD (Department of Higher Education), Govt. of India are:
Assistant Professor Grade II: Rs 57700 to Rs 117200
Assistant Professor Grade I: Rs 101500 to Rs 204700
Associate Professor: Rs 139600 to Rs 211300
Professor: Rs 144200 to Rs 224100
---
Generally speaking,
At entry level, as an assistant professor: about Rs. 45,000 to 60,000 per month along with the grade pay of Rs. 10,000.
After becoming an associate professor: around Rs. 1,20,000 to 1,60,000 per month.
A professor would earn around Rs. 1,50,000 to 2,40,000 per month.
After moving up to higher posts & administrative/honorary roles, one can expect around Rs. 2,00,000 to 2,50,000 per month.
In the government-job scenario, along with the basic salary, one may earn Special Pay, Substantive Pay, Time Scale Pay, Daily Allowance, Night Duty Allowance, Dearness Allowance (DA), House Rent Allowance (HRA), Transport Allowance, Compensatory Allowance, Time Related Continuity Allowance (TRCA), Overtime Allowance (OTA) etc. and many more such benefits.
---
The emoluments of Scientist-Professor (doing research & teaching)
As per the 7th Central Pay Commission in India, they are given below. The minimum qualification required for entry level positions is a Master degree or post-graduation. These are all monthly initial pays in INR. Initial pay increases as an individual grows through ranks and pay bands in each level.
Scientist 'B' (Level 10): 56,100/-
Scientist 'C' (Level 11): 67,700/-
Scientist 'D' (Level 12): 78,800/-
Scientist 'E' (Level 13): 1,23,100/-
Scientist 'F' (Level 13A): 1,31,100/-
Scientist 'G' (Level 14): 1,44,200/-
Scientist 'H' / Outstanding Scientist (Level 15): 1,82,200/-
Distinguished Scientist (Level 16): 2,05,400/-
Secretary / Chairman (Level 17): 2,25,000/-
.
How will you grow in your career?
One may grow though the following roles
• Research, Planning and Consulting:
Scientist B, Scientist C, Scientist D, Scientist E, Scientist F, Scientist G, Scientist H or Outstanding Scientist, Distinguished Scientist (DS), Secretary, Chairman, Deputy Director General, Director General
• Education:
Industrial Fellow, Associate Lecturer, Lecturer (Level B), Lecturer (Level C), Senior Lecturer/Associate Professor, Emeritus Professor, Visiting Senior Research Fellow, Honorary Senior Research Fellow, Director of Department.
.
Epilogue
The Education sector is one of the fastest growing Industries in the country. With high enrolment ratio, this population of around 400 million presents a big market and opportunity for teachers, professors and lecturers. Planning a career is a notoriously crazy job and most do it their way with peers/parents but no professional help. iDreamCareer is one of the first organizations in the country that helps young minds overcome their struggles of realizing their future goals. iDC works with almost all state governments in India, UNICEF, all CBSE schools and other private schools & companies too.
Pages You Want:
---
.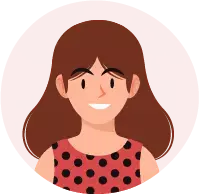 With a Master's in Biophysics-Biostatistics, Sreenanda acquired professional experience in computational proteomics of human molecules. She is currently working with the Research and Data Team at iDreamCareer.