BMS course or Bachelor of Management Studies is an undergraduate program for management studies.
Come along, let us have a look at the details.
What is BMS course?
This course teaches the knowledge and skills needed to assume management positions in a wide range of organizations. It provides you with a solid foundation in the field of management and strategy designing.
---
It comes under different names across the globe. In the United States, it is called Bachelor of Business Management (BBM). In UK, a Business Management B.A. (Hons.) degree or B.Sc. (Hons) Management. In Canada, you will have the option of a 3-year or 4-year "BMS degree". You will also have Bachelor's degree programs in Business Management/ Administration, Commerce and International Business with Hons. in Management.
---
The electives will allow you to develop deeper knowledge in specific areas of interest – finance, marketing, human resource management and management of global business.
In addition, it will equip you to understand how organizations work, how they are managed, and sensitize you towards national and international environments.
BMS Course Details
You will be typically be studying the following types of papers:
Core Course: this is to be compulsorily studied by you as a core requirement
Elective course: these can be very specific or specialized or advanced or supportive to the core papers. These enable an exposure to some other discipline/subject/domain. These can be chosen from a pool of options
Discipline Specific Elective – offered by the main discipline/subject of study of management – usually chosen from among 1) Finance; 2) Marketing; 3) Human Resource Management; 4) Management of Global Business
Generic Elective – chosen generally from an unrelated discipline/subject
.
Typically, Environmental Science and English/MIL Communication (Modern Indian Language) are mandatory for all.
Discover More by accessing the Free Career Dashboard
This will help us share relevant information with you.
Aim of BMS Course
1. Build fundamentals in core areas of Financial Management, Business Research & Quantitative Techniques, Statistics, Accounts, Economics, Marketing, and exposure to relevant software.
2. Learning in a systematic manner leading to critical evaluation and application of the concepts to the real world.
3. Use software for data extractions and analysis through statistical and econometric tools.
4. Gain advanced exposure in area of your choice- Finance, Marketing, HRM and Management of Global Business
5. The program encourages you to undertake summer internship to gain practical insight from industry which makes your understanding more meaningful.
6. Thorough academic exposure, practical training, skill enhancement
7. Help students into becoming leaders/entrepreneurs.
.
BMS Course Subjects
Apart from language papers and environmental studies, you will be majorly focusing on these and more subjects during this bachelor degree course:
Fundamentals of Management and Organisational Behaviour
Statistics for Business Decisions
Managerial Economics
Business Accounting
Macroeconomics
Principles of Marketing
Business Research
Financial Management
Quantitative Techniques for Management
Legal Aspects of Business/ Business Legislation
Business Policy and Strategy
Financial Institutions and Markets
Strategic Corporate Finance
Investment Analysis and Portfolio Management
Project Appraisal and Implementation
Business Analysis and Valuation
International Finance
Investment Banking and Financial Services
Financial Time Series Econometrics
Derivatives and Risk Management
Consumer Behaviour
Retail Management
Advertising and Brand Management
Distribution and Supply Chain Management
Digital Marketing
India's Diversity and Business
Transnational and Cross Cultural Marketing
International Supply Chain Management
Cross Cultural Human Resource Management
Ethics and Corporate Social Responsibility
.
Skills of a BMS Graduate
Disciplinary Knowledge – Academic excellence and sound knowledge
Communication Skills – enhanced through presentations, group discussions, role plays and class room discussions
Critical Thinking – actively and skilfully conceptualizing, applying, analysing, synthesizing, and/or evaluating information
Problem Solving – solution-based thinking and application of theoretical concepts to real life case studies
Analytical Reasoning – systematic and methodical step-by- step approach to thinking
Research-Related Skills – built through research projects of current relevance and critical outcome
Cooperation/Team Work – through group projects and presentations and case studies
Scientific Reasoning – logical thinking and reasoning for arriving at conclusions and analytical outcomes
Reflective Thinking – use of analytical thinking and critical evaluation
Information/Digital Literacy – use of online databases and research of website and organizations' literature
Self-Directed Learning – general knowledge and explore information to make better decisions
Multicultural Competence – Environmental care, social issues, national issues
Moral and Ethical Awareness/Reasoning – adopting ethical practices in pursuit of business profits
Leadership Readiness/Qualities – delivery of a business vision, accepting team spirit and participate in healthy competition
Lifelong Learning – remain updated on a daily basis and keep aware of changing environment
.
What can you do with a BMS degree?
Apart from jobs, in a more skilled way, you will be able to:
1. Demonstrate
(i) Analytical and managerial skills in planning business strategies and decisions
(ii) A clear understanding of business management and operations
(iii) Higher order skills in your chosen area of specialization, (Finance, Marketing, Human Resource Management, or Management of Global Business)
2. Use your knowledge and your skills in understanding quantitative and/or qualitative data drawn form a wide range of sources for identifying problems and issues in a business and design solutions to them
3. Develop innovative thinking and entrepreneurial skills
4. Leverage your transferable subject-related skills relevant for entry level management positions in diverse industries;
5. Create a sound foundation to pursue higher level studies and research in areas of management.
Source: Delhi University BMS Prospectus 2020
BMS Course Fees
Your yearly (annual) expenses for a BMS course would be anywhere between Rs 20000 to 150000, depending on type of college and location.
After BMS Course
You can choose from the following obvious options:
Masters of Business Administration
Masters of Management Administration or Masters in Management
Post Graduate Diploma in Management
Masters of Computer Application
.
For more help on future options, we are just a call away.
Final Words
What do you think? Do these subjects interest you? Will you be able to make the most use of the lessons learnt in a BMS course? Or would you like to pursue something else? No matter what your troubles are, we are just a minute away. You may want to talk to industry experts. iDreamCareer is always ready to help young minds from 9th class, 10th class, class 11, class 12 with an aim to select their most-suited career choices.
Pages you'd need:
.
Recent Releases
.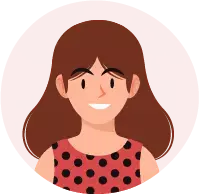 With a Master's in Biophysics-Biostatistics, Sreenanda acquired professional experience in computational proteomics of human molecules. She is currently working with the Research and Data Team at iDreamCareer.