Every nurse is an angel who works straight from the heart. Yes, at least in theory.
Of course, we saw what they are capable of during this pandemic. Many pulled several all-nighters, worked multiple shifts, so much so that the strings of their masks dug deep into their skin and left red marks when taken off.
Nursing Responsibilities
Are you good at helping people through difficult times? Can you provide first-aid for an accident/injury? Would you be able to care and look after people suffering from diseases or injuries?
As a Nurse, you have to provide nursing care to patients who are suffering from a disease, or have met with an accident and suffered an injury. It will be your duty to ensure that the treatment plan curated by doctors for patients are followed diligently. You have to help patients throughout the recovery process, and also provide emotional support and consolation to their family. There are various other technical specializations and trainings that a nurse working at a hospital is required to have.
Your responsibilities will be:
Assess and plan the healthcare routine of individual patients according to their specific requirements/conditions.
Ensure that the treatment plan allotted by the doctor for individual patients are fully implemented.
Carefully administer specified dosage of medication/IV fluids to patients in a timely manner.
Take blood samples, check the pulse, temperature, and blood pressure of patients for diagnostic tests.
Efficiently set up drip, blood transfusion, or saline equipment.
Promptly respond to patient emergencies and assist the Physician/Doctor in performing the required procedures.
Prepare patients before surgical procedures by performing all the necessary formalities and care for them post-operation.
Observe, monitor, and record the condition of patients and resport to the Doctor-in-Charge as and when necessary.
Maintain an accurate record of the medical/test reports of patients as well as of their medical history.
Offer emotional support and healthcare advice to patients and their family/relatives.
Organize staff and prioritize workloads.
Train and supervise junior/assistant nurses.
Deliver quality patient care by adhering to the therapeutic and medical standards and regulations.
Maintain a safe and clean working environment by adhering to the standard medical procedures, rules, and regulations.
Constantly update medical and technical knowledge by reading relevant professional publications, medical journals, etc., and by regularly attending educational workshops and seminars.
.
Nursing Courses – 10 Top Skills you will need
These are the essential soft skills that entry-level nurses will need

Case studies – In Brief
Nurses are definitely now at the frontline, facing the wrath of the pandemic.
However, some notorious ones even purposely refused to plug in a defibrillator for aged patients so as to make way for those a little younger into already full hospitals. They used their better judgment to allow the young to live and pulled the brakes on the aged.
We have seen examples of Hispanophobia, anti-Semitic incidents, or racism cases during these tough times, in order to ensure that only the privileged/popular/loved get the much-needed medical attention. In some countries, in few hospitals nurses were placed in charge, in the absence of a medic/doctor as the specialists were tied up with other patients.
Such was the how the global nursing community was entangled when the PAN-DREAD-MIC was at its peak. Well, nurses still are at the fighting front, combat-hardened warriors!
Some are so very honest & intensely hard-working, while some others keep forgetting their Florence Nightingale Pledge!
Discover More by accessing the Free Career Dashboard
This will help us share relevant information with you.
10 Best Nursing Course Colleges in India
Following are reportedly the best nursing colleges in the country offering B.Sc Nursing and higher courses.
| | | |
| --- | --- | --- |
| College name | City | State |
| Acharya Institute of Health Science | Bangalore | Karnataka |
| All India Institute of Medical Sciences | Delhi | Delhi |
| Christian Medical College | Vellore | Tamil Nadu |
| Chandigarh University | Chandigarh | Punjab & Haryana |
| Armed Forces Medical College | Pune | Maharashtra |
| NIMS University | Jaipur | Rajasthan |
| Kasturba Medical College | Mangalore | Karnataka |
| Jawaharlal Institute of Postgraduate Medical Research & Education | Pondicherry | Puducherry |
| Madras Medical College | Chennai | Tamil Nadu |
| King George's Medical University | Lucknow | Uttar Pradesh |
19 Nursing Specializations
Emergency and Critical Care Nursing
Operation Theatre Nurse
Pediatric Nurse
Midwife
Rehabilitation Nurse
Neurological Nurse
Radiology Nurse
Family Health Nurse
Adult & Geriatric Nurse
Community Health Nurse
Auxilliary Nurse
Cardiothoracic Nurse
Diabetes Nurse
Forensic Nurse
Medical Surgical Nurse
Mental Health Nurse
Orthopaedic Nurse
Oncology Nurse
Neonatal Nurse
.
Final Thoughts
Nursing courses will teach you your primary job responsibility which is to provide care to patients either at hospitals/health clinics or at the home of the patients. You will not only have to look after injured and sick patients, but you will also have to offer emotional support to patients as well as to their families members. Typically, Nurses work as part of a team and in close collaboration with doctors. You may still be unsure of whether to be a nurse in the long run and that's okay, really! Take help from true seniors at iDreamCareer.
Pages you'd need:
.
.
.
.
Discover More by accessing the Free Career Dashboard
This will help us share relevant information with you
Trending Posts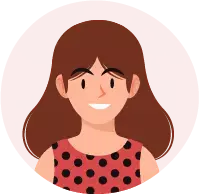 With a Master's in Biophysics-Biostatistics, Sreenanda acquired professional experience in computational proteomics of human molecules. She is currently working with the Research and Data Team at iDreamCareer.