Shakespeare's Hamlet pointed out a grave question that haunts humanity, 'To be or not to be?' In the present world, engineering graduates are haunted by a different kind of question, 'Whether or not to pursue further education after Engineering?'. To arrive at a certain answer, this blog discusses M.Tech vs MBA and considers both career options after engineering.
With a zillion courses available at the postgraduate level, confusion is only natural. A Master's in Business Administration (MBA), Masters of Science (MS) or Masters of Technology (M Tech) are some of the most commonly chosen courses with benefits relevant to specific careers.
A Look Around
Satya Nadella, the CEO of Microsoft, is an engineer. Interestingly, he studied to secure both the qualifications (MBA and MS) instead of choosing anyone, unlike most other Engineers. Nadella's career choice puts light on the importance of generalization and holistic knowledge of running a multi-billion company while also having in-depth know-how of the industry he leads.
Another famous business persona from India is N R Narayan Murthy, co-founder of Infosys. Narayan Murthy chose the conventional path of pursuing M Tech after getting a degree in electrical engineering.
While Nadella's career puts light on the importance of generalization, Narayanmurthy's career is an example of the specialized knowledge in a particular field.
A Look at the Numbers:
The life of an engineering student revolves around numbers and comparative deductions. So to feed your mathematical brain, let's go through some statistics around this topic. TOI with help of Randstad went deep into the CVs of CEOs in India to understand the educational paths taken by them. Statistics show that 45% of the CEOs completed their graduation in Engineering.
Out of this 45%, 78% went ahead and pursued post-graduation. Now, to our amazement out of all these people who went for post-graduation, a whopping 64% opted for an MBA degree. Out of this, 42% acquired their MBA degrees from top management schools like XLRI, IIM, Harvard, Wharton, and Stanford. Hence the M.Tech vs MBA debate goes on forever and engineering students, without appropriate knowledge, take all the wrong decisions.
The study also found that 69% of CEOs leading a family-run company went for post-graduation, in this scenario the percentage of people who opted for MBA went ahead to 83%. So the question that comes ahead is why the larger chunk of people opted for an MBA? To answer this question, let's look at both of these career options individually.
The Road Less Travelled: Pros and Cons of M.Tech
With the mind-boggling M.Tech vs MBA debate that never seems to come to an end, let us first consider the career path of pursuing M.Tech after engineering. Even though M.Tech is the most probable career option after B Tech, a larger percentage of engineering students choose MBA. The choice of MBA is generally seen as a herd mentality and many educationists believe it to be a deviation from the engineering path.
Shekhar Sanyal, director and country head of the world's biggest multidisciplinary professional engineering institution, Institution of Engineering and Technology, remarks "MBA is more popular, but we need more M.Techs in the country." He adds that M.Tech graduates are much sought-after by technical industries, not just in India but worldwide and also lead up to a lucrative career.
When is M.Tech a better career choice? For engineering students who excel in the subject and want to gain more understanding of it, this is the right path to follow. M.Tech is a specialization course that allows you to hone your technical skills. Experts are always respected in the big market. Hence, an M.Tech degree gives you the vantage of in-depth technical knowledge over your MBA counterparts.
Although the managerial posts are very alluring, we should not forget the important post of the chief technical officer which has less competition and has an important say in almost all decisions taken by a company. No matter how good a manager you are, if you don't have the thorough technical knowledge, you cannot take a technical decision for a company.
Another big reward of pursuing M.Tech is that it opens your path to pursue a doctorate degree. A Ph.D. can land you in the top-notch positions of research institutes and colleges, which not only have a good pay scale but also earns you a great deal of respect in the society.
The biggest reason behind the students choosing an MBA over M Tech is its limiting scope. A successful career in today's competitive world asks for a wider knowledge of technical expertise. To rise up on the corporate ladder, one has to understand several aspects of business management like finance, human resource management, marketing, etc.
Unlike the MBA graduates, an M.Tech doesn't have a complete grasp over these aspects and this might restrict or hinder their growth in the corporate structure. The M.Tech course itself is more difficult and requires a lot of hard work throughout the academics. There are very few good colleges in India that offer M Tech courses and getting in them is very difficult.
Why MBA after Engineering?
MBAs are also the jack of all trades. The MBA programs are designed in a way that enables a graduate to handle a wide spectrum of situations related to business and it is respected in the big market. In a way, the MBA completes one's education by supplementing a technical graduate with management knowledge. Thus one might rest the case of M.Tech vs MBA if they are not planning on pursuing a specialization in tech-related courses.
It spreads the horizon of career opportunities by making you suitable for multiple sectors. It also equips you with leadership qualities and teamwork strategies which aids you in rising up in the corporate ladder. Generally, the MBA graduates have a better pay scale than other postgraduates and they also start from the middle management level and hence have an advantage right from the beginning.
Like everything, even an MBA has a flip side. MBA takes you away from your core competencies. As an MBA with an engineering degree, you might never be involved with the actual designing of the product and might only be responsible for the overall project.
Another negative in the MBA career option is high competition. Multitudes of fresh MBA graduates are released in the market eying for the best jobs and only a few of them get the desired jobs and the rest are left behind looking for the next opportunity. The same competition exists during admission in the business schools and only the graduates from colleges like IIM and XLRI get good placement. MBA is also expensive and if you can't get the desired job role, it might take years to settle the academic expenses.
In a Nutshell
Having discussed the individual merits and demerits of M.Tech and MBA, we believe you will now find it easy to answer M.Tech vs MBA which career option is best for you. If you like the subject and want to specialize in the subject, M.Tech is best for you. On the other hand, if you want to generalize and widen your career scope, MBA is the choice for you. And that's where we end the debate to M.Tech vs MBA.
Suresh Reddy, owner of a renowned recruitment firm said that this confusion in students over M.Tech vs MBA emerges due to the complexity of different job roles and their requirements. He remarked that this dilemma can be solved in three simple sentences; the student who wants to work in technical fields should pursue MS/M. Tech after Engineering, those who want to work in executive roles in the mechanical and related sectors should take the path of engineering followed by MBA and finally, the students who wish to work in managerial positions in other sectors could do general graduation like science or commerce followed by an MBA degree.
By Abhijeet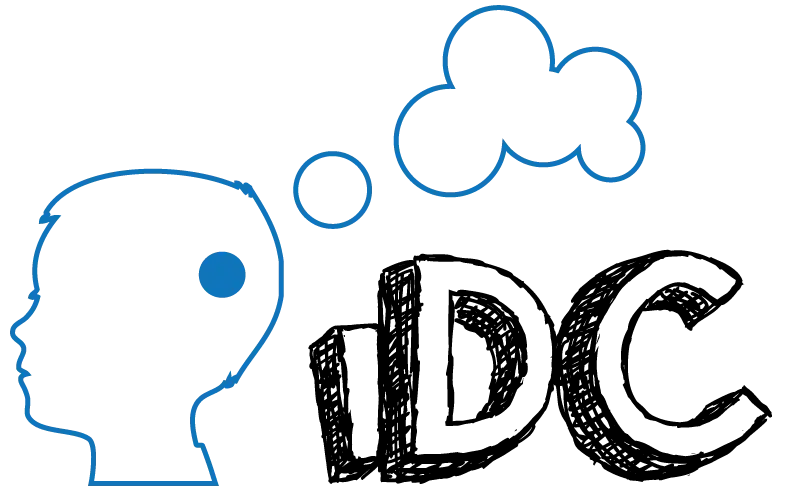 The iDC Editorial Team brings in a collective work experience of more than 25 years in diverse fields spanning from career counselling, management consulting, engineering, and technology to science, finance, and humanities. The team's key competencies are in research and analysis of careers, jobs, and industries. The team boasts a few best-in-class writers on careers and education.