International relations is not confined as a theoretical subject but has developed as a dynamic career field. It is an interesting subject dealing with the tessellating relations amongst nations. Learn how to seek career opportunities amongst relations between nations.
The twenty-first era was marked by the advent of globalization. It led to increased dependency amongst nation-states and international relations strengthened. It has opened tremendous career opportunities for people interested in the global political environment and international relations. If you love reading about the relations amongst nations and want to explore more in this field, then here are several career options that can lead to a well-established career. International relations is one of the most diverse career options that have an amalgamation of intellect, connectivity, handsome salaries, and global impact.
Eligibility
After completing 12th class in any stream and graduation with a minimum of 55 percent, you can pursue a master's in International Relations. Most of the graduates in Political Science prefer post-graduation in International Relations. The subject offers research courses in multiple streams such as West Asia, International Organization, South East Asian Nations, Regional and International Politics, Diplomacy and Disarmament and other fields. Masters in Philosophy and doctorate can be pursued in International Relations. Colleges offer masters in this career field and students can be admitted after qualifying entrance examinations of respective universities.
For pursuing studies beyond post-graduation, entrance examinations along with interviews need to be qualified. Since the seats are limited, there is extreme competition amongst the students and thorough theoretical knowledge and efficient grasp over the subject are required.
Fee Structure
Internships are available for international relations students in several research organizations and international public policy institutes. The annual tuition fees for the master's program range from 7000 INR to 25000 INR. International Relations courses are available in leading universities abroad where only the most deserving candidates can claim a seat. The annual fee structure range from 500000 to 1200000 INR.
Career Path
Indian colleges offering a degree in International Relations
| | | | |
| --- | --- | --- | --- |
| Institutes | Courses | City | Website |
| Jawaharlal Nehru University | M.A, M. Phil., Doctorate | Delhi | http://www.jnu.ac.in/ |
| Delhi University | M.A | Delhi | http://www.du.ac.in/du/ |
| South Asian University | M.A | Delhi | https://www.nliu.ac.in/ |
| Symbiosis School for Liberal Arts | M.A | Pune | http://www.ssla.edu.in/ |
| Jadavpur University | M.A. | Kolkata | http://www.jaduniv.edu.in/ |
| Christ University | M.A. | Bangalore | http://www.christuniversity.in/ |
| Mahatma Gandhi University | M.A. | Kottayam, Kerala, | http://www.mgu.edu.in/ |
| Pondicherry University | M.A. | Jodhpur | http://www.pondiuni.edu.in/ |
International colleges offering a degree in International Relations
| | | | |
| --- | --- | --- | --- |
| Institute | Courses | City, Country | Website |
| Cambridge University | Graduation, Post-graduation, Doctoral | Cambridge, U.S. | https://www.cam.ac.uk/ |
| Harvard University | Graduation, Post-graduation, Doctoral | Cambridge, Massachusetts, US | http://www.harvard.edu/ |
| New York University | Graduation, Post-graduation, Doctoral | New York, US | http://www.nyu.edu/ |
| Yale University | Graduation, Post-graduation, Doctoral | Yale, US | http://www.yale.edu/ |
| Princeton University | Graduation, Post-graduation, Doctoral | New Jersey, US | http://www.princeton.edu/main/ |
| University of California | Post-graduation, Doctoral, | Berkeley, US | http://www.berkeley.edu/ |
| Stanford University | Graduation, Post-graduation, Doctoral | Stanford, US | https://www.stanford.edu/ |
| University of Michigan | Graduation, Post-graduation, Doctoral | Ann Arbor, U.S. | https://www.umich.edu/ |
Job Opportunities
Globalization and increased interdependency have brought the world closer. New issues that have emerged such as human rights, poverty, refugees, terrorism, hunger, health and several others that are no longer confined within national borders. International Relations have thus developed an extremely increasing scope and career opportunities are vibrant in this field.
International Relations professionals can become political journalists and analysts of diplomatic relations. In the government sector, boundless opportunities are available as policy analysts, Indian foreign services and in diplomacy department. Job opportunities related to political and legal advisors as bureaucrats are available. International organizations such as the United Nations, European Union, ASEAN, and other global/ regional organizations, both governmental and nongovernmental sectors offer jobs with prestige and handsome salaries for International Relations pass outs.
Law is also a good option where individuals can work in the field of trade regulations, export regulations and international business. Job opportunities are also available in NGOs such as CARE, Amnesty International and Red Cross where qualified individuals in international relations can apply for several posts. Researchers, lecturers, and professors are other job profiles for international relations graduates and postgraduates.
Salary Structure
The pay scale of international relations scholars varies on the basis of qualifications, experience and firms worked in. For lecturers in prestigious universities, the monthly salaries range from 30000- 75000 INR. Political scientists and policy analysts are also well paid with the above-mentioned range and gain recognition for representing the nation at various international platforms.
International organizations hire deserving candidates that get handsome salaries and several perks. Job opportunities in international relations have multiple benefits. The candidates are well paid, it is a highly respectable job, provides opportunities to be presented nationally and globally and it is a job of intellect and endeavors for national and international growth.
Conclusion
To conclude, a career in International relations is filled with multiple opportunities with diverse subcategories. Today the world is no less than a global village and global interdependency is the need of the hour. International Relations thus, brings dynamic career opportunities for individuals dedicated to this career field.
Also Read: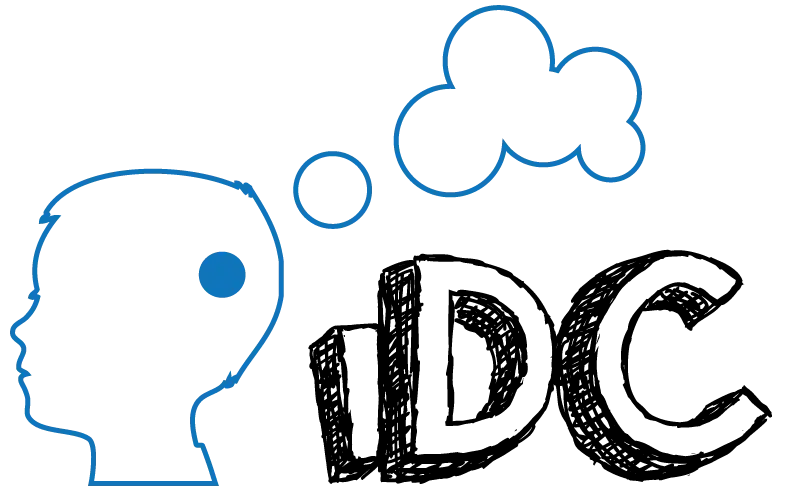 The iDC Editorial Team brings in a collective work experience of more than 25 years in diverse fields spanning from career counselling, management consulting, engineering, and technology to science, finance, and humanities. The team's key competencies are in research and analysis of careers, jobs, and industries. The team boasts a few best-in-class writers on careers and education.