Children with "special needs"- The term doesn't mean they are not smart, talented or capable. It simply means that they have some basic needs that would require some special assistance. A special needs child has equal potential that any other child of his age would possess. In order to understand the challenges that a special needs child faces, it is important to know the types of these infirmities. These are separated into four different parts, each has a different impact on the child.
Physical- Children suffering from physical deformities might include Multiple sclerosis, Chronic Asthma, Epilepsy, Muscular Dystrophy and many more that might hinder their physical growth.

Developmental- Autism, Dyslexia, Processing disorders, Down syndrome, Disorder of Written Expression, Stuttering and many more, these pose challenges in the natural development of a child.

Behavioural/Emotional- ADHD- Attention-Deficit Hyperactivity Disorder, Bi-polarity, Anxiety, Oppositional Defiant Disorder-ODD or any other behavioral or emotional disorder affects the behaviour

Sensory Impaired- Includes partially or completely blind, visually impaired, partial or completely deaf or in most cases color blind. Children with these impairments require special assistance.
The impairments that can be cured or can be assisted by some external help enable the child to look forward to life and pursue his/her career prospects. It becomes important for a child to shift focus from the deformities after getting adequate assistance. Therefore, not only the child but the parents too should maintain a reasonable level of understanding that a special needs child is no less than a child without disability and can achieve great things in life.
Considering the fact that a special needs child might require frequent or constant support, this should not mean that he has no potential to do other things in life. With developing technology and increasing awareness for special needs children, there has been increase in the number of options available in the form of health care hospitals as well as innovation in technology which are making lives easy.
Stephen Hawking, an English theoretical physicist, cosmologist, and author, who was the director of research at the Centre for Theoretical Cosmology at the University of Cambridge at the age of 76, had a rare early-onset slow-progressing form of motor neuron disease that gradually paralyzed him over the decades. After losing speech, Stephen was still able to communicate through a speech-generating device. Hawking achieved marketable success with several works of popular science in which he discusses his own theories and cosmology. His book A Brief History of Time appeared on the British Sunday Times best-seller list. Stephen's disease didn't stop him from achieving his goals.
Tommy Hilfiger, a world-renowned brand name, has struggled with Dyslexia for his entire life. Hilfiger attributes his dyslexia as one of the inspirations for him becoming a clothing designer. Although he struggled with his schooling, he chose to take his own path and emerged as a successful name in the fashion industry. Hilfiger focused on his own strengths and took challenges that came his way as a tool to further strive for success.
"Study was never a problem for me," says Pranjil Patil, a 26-year old visually impaired Ulhasnagar resident, who recently cleared Union Public Service Commission (UPSC) exams, scoring an All India Ranking of 773.
Pranjil was too young to have lost vision in both her eyes but that did not stop her from pursuing her dreams. She started preparing for UPSC along with her MPhil degree. Having cleared the exam, she says, "Success doesn't give inspiration; the struggle behind success gives you the inspiration. The attitude and the approach to do something matters and each individual can become a building block for a beautiful society."
The inspiring stories of such exceptions impart a sense of belief that it takes more than courage to face the obstacles and win over them. And if they could do it so courageously and beautifully, then so can you.

Here is a comprehensive list of prestigious Special Education Schools in India:
| | | |
| --- | --- | --- |
| Name of School | Website | Catering Disability |
| Tamana Autism Centre- School of Hope, Delhi | Website link-here | Autism, Multiple Disability, Mentally Challenged |
| Asha Kiran Special Needs School | Website link-here | Autism, Dyslexia, ADHD, Hearing impairment, Mental Challenges |
| Aditya Birla Integrated School, Mumbai | Website link-here | Dyslexia, Dysgraphia, Dyscalculia, Dyspraxia, and ADHD |
| ASHA- Academy for Severe Handicaps and Autism | Website link-here | Severe Handicaps and Autism |
| Bethany Society's JyotiSroat, Shillong | Website link-here | Visually impaired, and visually challenged. |
| The Gateway School Of Mumbai | Website link-here | Children with Learning disabilities |
| Sankalp Open School, Chennai | Website link-here | Autism |
| Indian Institute of Cerebral Palsy | | Cerebral Palsy |
| Alpha to Omega, Chennai | Website link-here | Children with Learning difficulties |
| Bubbles Centre for Autism, Bangalore | Website link-here | Autism Spectrum Disorder& Developmental Disorder |
| Autism Ashram | Website link-here | Autism |
Policy research exhibits that the mechanism of affirmative schemes and special measures such as reservation is a useful means in creating conditions for equal participation. There is a 3 %Reservation in education for students with disabilities. This reservation is available in all the government and government-aided educational institutions in the country.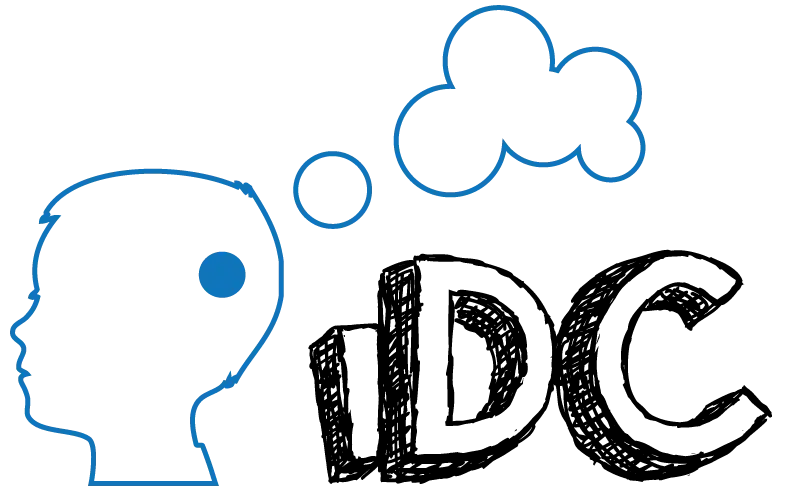 The iDC Editorial Team brings in a collective work experience of more than 25 years in diverse fields spanning from career counselling, management consulting, engineering, and technology to science, finance, and humanities. The team's key competencies are in research and analysis of careers, jobs, and industries. The team boasts a few best-in-class writers on careers and education.