Hunting for scholarships for students after the 12th? The transition from secondary education to higher education plays an important role in the formation of the career of a student. However, due to a lack of adequate financial resources, many students are forced to drop out of formal education after class 12th.
Scholarships are much-needed financial aid for meritorious students with humble means. If you are brilliant and talented, money shouldn't limit your way to study in the best colleges and universities in the world. There are many scholarships for Indian students as well as grants, awards, fellowships, and other financial aids. These help students to get admission to the right college as per their merits.
Knowledge bite-

Most scholarships are awarded on the basis of merit; therefore, students who excel academically, participate in extracurricular activities, and participate in community service have the best chance of receiving one of these awards.
Without further ado! Continue reading this post to find answers to your questions!
What is a scholarship and how can you benefit from it?
Scholarships, grants, awards, and fellowships are financial aid provided by various universities and institutions. This financial assistance is provided based on several factors – such as educational competencies, academic efficiency, financial background, etc.
Scholarships are not just for those students who are in dire need of financial assistance but are also intended for students who have excellent academic qualifications. Let's have a look, at how these scholarships help students: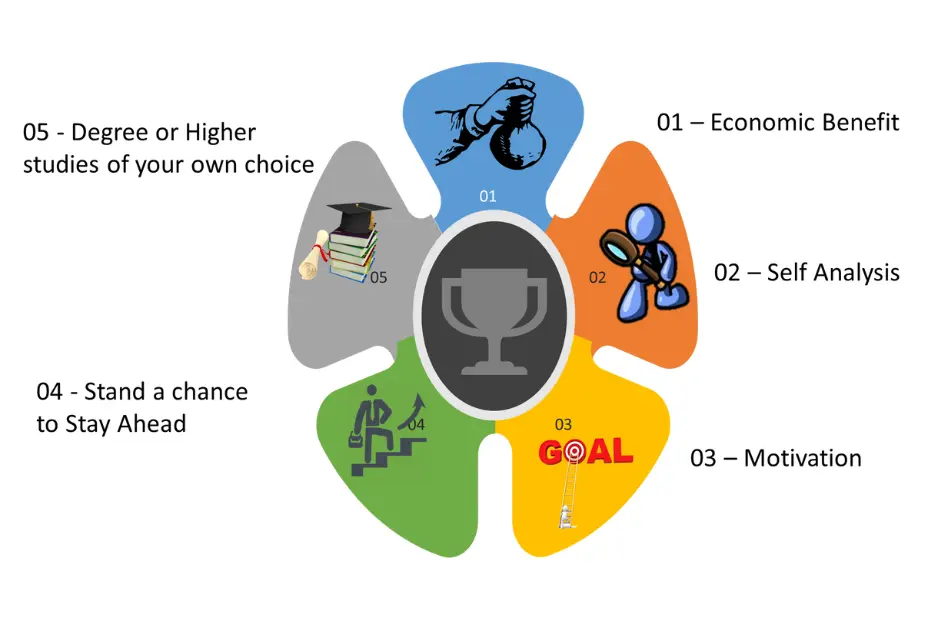 Scholarships for students after 12th
In India, pursuing higher education after the 12th grade can be financially daunting, but a plethora of scholarships offer a glimmer of hope. Among the most prominent is the College Admission Scholarship Application, which aids deserving students. The Schindler Igniting Minds scholarship empowers students from economically weaker backgrounds, while the Chaatravati Scholarship Yojana caters to those in need. Merit cum Means Scholarships reward academic excellence and financial need. The L'Oréal Scholarship Scheme encourages young women to excel in science. The Inspire Scholarship ignites scientific curiosity. These are just a few examples of the numerous opportunities that help young Indians pursue their educational dreams.
Let's have a look at the in-depth information about some prominent scholarships for students after the 12th:
College Admission Scholarship Application (CASA)
Eligibility: Completed class 12th
Amount: 100% tuition fee waiver for Higher Studies
Type: Merit-based
Tentative Application Dates: In the month of June
Schindler Igniting Minds Scholarship
Eligibility – Class 12th in science with a minimum of 65% marks, Family income must be less than 2 lakh per annum
Amount – of around Rs. 20,000
Type – Merit-based
Tentative Application Dates – After the start of the academic session
Chaatravriti Scholarship Yojana
Eligibility – Class 12th with at least 60% of marks
Amount – Girls: Rs. 3000 per month; Boys: Rs. 2500 pm; For a period of 1 to 5 years as per the duration of the course branches
Type – Merit-based
Tentative Application Dates – In the month of August
Merit-Cum-Means Scholarship
Eligibility – Minimum 50% marks in class 12th and must belong to Minority, must get admission in the professional course through a Common Admission process
Amount – Monthly reward of Rs. 1,000 for 10 months, Additional reward of Rs. 20,000 to pay the tuition fee.
Type – Merit-based
Tentative Application Dates – Mid of July
Discover More by accessing the Free Career Dashboard
This will help us share relevant information with you.
L'Oreal Scholarship Scheme for Young Women in Science
Eligibility – Minimum of 85% marks in class 12th PCB/PCM, Maximum age is 19 years
Amount – Rs. 2.50 lakhs in equal annual installments to pursue a career in science
Type – Merit-based
Tentative Application Dates – Start week of June
Inspire Scholarship
Eligibility – Minimum 60% in Class 12th
Amount – Rs. 80,000 on an annual basis to pursue bachelor's and master's in Science.
Type – Merit-based
Tentative Application Dates – Mid of October
Post Matric Scholarships Scheme (For minority sections of society)
Eligibility – At least 50% in the last exam i.e., 12th
Amount – For Class 11th &12th Students –Rs. 7,000 per annum
Type – Merit-based
Tentative Application Dates – Mid July
Combined Counselling Board (CCB) Scholarship
Eligibility – Class 10 & Class 12 with a minimum aggregate of 33% to 50%
Amount – Rs. 60000 to Rs. 70000 for higher education
Type – Merit-based
Tentative Application Dates – First week of July
Scholarship for all Discipline after 12th – FAEA Scholarship
In the pursuit of higher education, financial obstacles often obstruct the path of deserving students, preventing them from realizing their aspirations. The Foundation for Academic Excellence and Access (FAEA) is dedicated to the vision of education that contributes to the creation of an equitable, productive, and cultured society. It places a strong emphasis on providing equal opportunities, ensuring that students can pursue their desired educational paths without being constrained by financial constraints.
To address this pressing issue, the Foundation introduced the FAEA Scholarship for academic students. This scholarship program is specifically designed to offer support to students who have completed their Class 12 education and are currently pursuing undergraduate studies in fields encompassing Arts, Commerce, Science, Engineering, and various other technical and professional disciplines throughout India. It aims to empower these students by providing the financial assistance they need to pursue their educational dreams.
FAEA Scholarship Eligibility
First-year undergraduate students who have cleared their Class 12 exams from a recognized Indian board.
Applicants awaiting Class 12 results should apply once results are available.
Eligible Student Categories:
Scheduled Tribe (ST)
Scheduled Caste (SC)
Other Backward Classes (OBC)
Below Poverty Line (BPL)
This succinctly outlines the eligibility requirements for the FAEA Scholarship, ensuring clarity for potential applicants.
FAEA Scholarship Amount
FAEA determines scholarship amounts following budgetary guidelines. The final awards are at the discretion of FAEA.
Scholarships can cover the entire cost of a five-year study plan.
Travel Assistance:
Second-class travel is provided for a round trip to the interview location.
Female candidates receive reimbursement for one accompanying person.
FAEA Scholarship Selection Criteria
Shortlisted applicants will receive interview invitations in major metropolitan cities across India.
The final selection will be conducted by a national panel, with results subsequently announced.
Scholarship support is contingent upon the candidate's admission or acceptance by the respective host university, institution, or college.
To apply for this scholarship, students can visit the official website by clicking here https://www.faeaindia.org/Registration2023/Default.aspx
Scholarship for Engineering Students
Securing a scholarship for engineering students after completing their 12th grade is a significant milestone in one's academic journey. Scholarships play a pivotal role in shaping the future of budding engineers by easing the financial burden associated with higher education. These scholarships provide much-needed financial support for tuition fees, books, and living expenses, ensuring that talented students can pursue their dreams without being held back by financial constraints.
The importance of scholarships for engineering students cannot be overstated. Engineering programs are rigorous and demanding, often requiring expensive resources and materials. Scholarships not only make education accessible to students from diverse backgrounds but also promote excellence by recognizing and rewarding academic merit, innovation, and dedication. They empower young engineers to focus on their studies and research, fostering a culture of innovation that benefits society as a whole. In this section, we will delve deeper into the various scholarships available and their eligibility criteria, along with the scholarship amount.
| | | |
| --- | --- | --- |
| Scholarship Name | Eligibility | Amount |
| Teach for India Fellowship | The scholarship is open to 1st, 2nd, 3rd, and 4th year undergraduate engineering students. Students from all AICTE-approved undergraduate engineering programs can apply to win this scholarship. | A stipend of Rs. 23,043 per month and other benefits. |
| Medhaavi Engineering Scholarship Program | 1st-year engineering students with 55% marks in Class 12and annual income below Rs. 8 lacs. | One-time fixed scholarship of INR 50,000 |
| Infocepts Innovate for Impact Scholarship | For B.E/B.Tech Students | Rs. 50,000 per annum for 3 years. |
| IITTNiF CHANAKYA – Post-Graduate Fellowship | For 1st & 3rd semester students studying M. Tech./M.E./M.S. or any other relevant degree. | Rs. 12400 per month |
| Reliance Foundation UG Scholarship | Class 12th with 60% marks and income less than Rs. 15 lacs | Up to INR 2,00,000 throughout the degree program |
| Ratan Tata Scholarship For Indian Students | Enrolled for Engineering Course | Fee waivers |
| IOCL Engineering Scholarships | Students pursuing Class 10+ITI; engineering; etc. | Upto Rs. 3000 per month |
| VIT University Ignite Scholarship | Class 12th with 60% marks in PCM/B | Need-Based For more information visit https://vit.ac.in/scholarship |
| NTPC Scholarship Scheme | Pursuing 2nd year of BE or B. Tech and should be of SC/ST and PC category | INR 1500/- per month during the duration of the course. |
| ONGC Foundation Scholarship Scheme | Studying in 1st year of Engineering or Master in Geophysics/Geology program. | Rs. 48,000 on an annual basis |
Best International scholarships for Indian students
There are various scholarships for Indian students to choose from in other countries. From scholarships initiated by the government to scholarships introduced by private institutes, students have various options to choose from abroad. Despite the easy availability of scholarships for Indian students to consider abroad, many students are unaware of the funding options associated with them.
Here is a list of the top 10 most famous and sought-after scholarships: –
Chevening Scholarship
Chinese Government Scholarship
Edinburgh Napier University Scholarship
Fulbright-Nehru Master's Fellowships
India4EU II Scholarship
Melbourne – India Postgraduate Scholarship
Oxford and Cambridge Society of India (OCSI) Scholarships
Tata Scholarship – Cornell University
University College Dublin Scholarship
University of Sheffield's Scholarship
Top 5 scholarship exams in India
Scholarship exams in India play a pivotal role in nurturing and recognizing exceptional talent while alleviating financial barriers to education. These exams are vital as they help identify deserving candidates, ensuring that scholarships are awarded to those who truly excel academically or display extraordinary potential. Scholarships not only empower students but also promote educational equity.
National Talent Search Examination (NTSE)
Kishore Vaigyanik Protsahan Yojana (KVPY)
National Scholarship Test
All India Scholarship Exam
INSPIRE – Scheme for Early Attraction of Talent (SEATS) & Scholarship for Higher Education (SHE)  
National Talent Search Examination (NTSE)
NTSE is a prestigious scholarship exam for secondary school students. It identifies young talents across the country and grants them financial assistance to pursue higher education. NTSE not only recognizes academic excellence but also encourages critical thinking and problem-solving skills.
Kishore Vaigyanik Protsahan Yojana (KVPY)
KVPY encourages young minds to pursue careers in science by providing scholarships to students interested in science and research. This exam selects students based on their scientific aptitude and offers them financial support and mentorship.
National Scholarship Test
This exam identifies meritorious students and offers them financial aid for their education. It widens access to quality education by supporting deserving candidates from various backgrounds.
All India Scholarship Exam
This scholarship exam aims to recognize and reward academic excellence among school and college students. It promotes healthy competition and motivates students to strive for academic success.
INSPIRE – Scheme for Early Attraction of Talent (SEATS) & Scholarship for Higher Education (SHE)  
INSPIRE identifies young talents interested in pursuing science and research and offers them scholarships. It plays a crucial role in nurturing the next generation of scientists and innovators.
These scholarship exams in India serve as a crucial tool to identify and support talented individuals, ensuring that financial constraints do not hinder their educational aspirations. These exams promote inclusivity and excellence in education, contributing to the overall development of the nation.
How to apply for a scholarship
Whether you are a high school student or a college student, you can apply for the scholarship by following these steps –
1: Search for scholarships according to your requirements.
2: Follow the application schedule to avoid the last-minute rush.
3: Visit the official scholarship application portal and apply as indicated.
Note: It is important that candidates ensure that they are well prepared before starting the online application process.
Scholarships for students in India – Document Required
The documents required during application usually vary from scholarship to scholarship. However, some of the common documents that students should have on hand include:
Caste/Category Certificate (if any)
Certificate of income
Certificate of residence (when applying for a state scholarship)
Academic certificates and certificates of passing preliminary qualifying exams
Photograph of the applicant
Identity card
Aadhaar card
Proof of age (if required)
Scholarship to study abroad for Indian students
Are you aspiring to study abroad in your dream destination but worried about the expenses? Rest assured, there's fantastic news! Numerous scholarships for international students make this dream more achievable. These scholarships are not only highly esteemed but also immensely competitive, as they cover tuition and living expenses, making them the most sought-after financial aid.
It's essential to understand the various types available and the application process to enhance your chances of securing one of these coveted scholarships. Gaining insights into the diverse scholarships and their application procedures is the first step toward realizing your study abroad ambitions. These opportunities can transform your dreams into reality and alleviate the financial burden, ensuring you can pursue your education in your preferred international destination without worries.
Some of the popular scholarships to study abroad for Indian students after the 12th:
Cambridge Trust Scholarship
Chevening Scholarship
Chinese Government Scholarships
Commonwealth Scholarship
Dr. Manmohan Singh Scholarship
Erasmus scholarship
Forte Fellowship
Global Study Awards
GREAT Scholarship
Hani Zeini Scholarships
Inlaks Scholarships
JN Tata Endowment Scholarship
Lester B. Pearson International Scholarships
MEXT Scholarship for Japan
Monash International Merit Scholarships
National Scholarship Programme of the Slovak Republic
Ritchie-Jennings Memorial Scholarship
Rutherford International Fellowship Program
Shastri Indo-Canadian Fellowships
Stanford Reliance Dhirubhai Fellowship
TATA Scholarships
The Oxford and Cambridge Society of India Scholarship
University of Westminster International Scholarships
Wilfrid Laurier University Merit Scholarships
Want to know more about these scholarships? Checkout our blog post on Scholarships to Study Abroad
List of scholarships for college students
To be able to acquire financial assistance for such courses and degree programs, undergraduate scholarships for Indian students is a great opportunity for undergraduate students. The following are some of the scholarships for Indian students at the college level:
Kishore Vaigyanik Prothsahan Yojana (KVPY)
Adobe India Women in Technology Scholarship
Central Sector Scheme of Scholarship for College and University Students (CSSS)
Japanese Government (MEXT) Scholarship
University of Hul – International Studentship Scheme
Summing up
In the above article, we discovered a large number of scholarships for Indian students, various scholarship exams, top scholarships for college students, and much more. After knowing a lot of information and sources of financial assistance, we hope that now taking a career decision may have become slightly easy for you!
If you still feel the need to take a second round of brainstorming about what career pathway could be the right one for you, then why should you waste any more time? Our career counselors are experts in providing unbiased guidance, go ahead and give them a call!
Useful links for scholarships for Indian students:
Hey there! Since we have made finding scholarships for Indian students pretty easy, you may find the following quick links useful as well:
National Talent Search Examination – https://ncert.nic.in/national-talent-examination.php
Science Olympiad Foundation (SOF) – http://www.sofworld.org/
CSIR Innovation Award For School Children – https://www.csir.res.in/career-opportunities/career-awards/career-application-award
Indian Space Research Organization (ISRO) – Young Scientist Programme (YUVIKA) – https://www.isro.gov.in/
Nationwide Education And Scholarship Test (NEST)-Junior Scholarships – https://www.nest.net.in/
Kishore Vaigyanik Prothsahan Yojana (KVPY) – http://www.kvpy.iisc.ernet.in/main/fellowship.htm
Young Technology Scholars (YTS) – https://youngtechscholars.org/
Adobe India Women In Technology Scholarship – https://research.adobe.com/adobe-india-women-in-technology-scholarship/
Central Sector Scheme Of Scholarship For College And University Students (CSSS) – https://scholarships.gov.in/
Japanese Government (MEXT) Scholarship – https://www.in.emb-japan.go.jp/Education/japanese_government_scholarships.html
FAQs
What are the best scholarships in India?
The best scholarships for students in India are- INSPIRE Scholarship; Kishore Vaigyanik Protsahan Yojana (KVPY); HDFC Educational Crisis Scholarship Support; Foundation for Academic Excellence and Access (FAEA); Indian Oil Academic Scholarships; etc.
How to avoid scholarship scams?
One of the best ways to avoid scholarship scams is to research scholarships carefully and double-check the information by visiting the official scholarship website.
What are the scholarships available for 12th-passed students?
Scholarships for 12th-passed students vary widely and can include merit-based, need-based, and state-specific options. Research scholarships from government agencies, colleges, and private organizations to find suitable opportunities.
Can IGNOU students apply for scholarships?
Yes, IGNOU students can apply for scholarships based on need and merit basis. IGNOU offers various scholarships, and students can also explore external scholarships offered by government bodies and private institutions.
How much is the scholarship for SC students?
Scholarship amounts for SC (Scheduled Caste) students vary by program and provider. It can range from a few thousand rupees to full tuition coverage. Check with relevant authorities for specific amounts.
Is there any scholarship for engineering students?
Yes, there are scholarships available for engineering students. Many engineering colleges, government bodies, and private organizations offer scholarships based on merit, need, and other criteria.
What are the scholarships available for PG students?
Postgraduate students can apply for scholarships like the UGC PG Scholarship, various state government scholarships, and institution-specific scholarships. Research and apply based on your eligibility and field of study.
What are the scholarships available for UG students?
Undergraduate (UG) students have access to a range of scholarships, including central government scholarships, state government schemes, and scholarships offered by universities and private organizations. Explore options based on your qualifications and preferences.
Discover More by accessing the Free Career Dashboard
This will help us share relevant information with you
Trending Posts


Anushree has 5 years of experience in the career counseling industry as a Senior Content Writer. She has also worked as a Social Media Marketing Expert for a startup and Content Quality Analyst for the Publishing and E-learning Industry. She has done her Master's in Commerce and PGDM in Finance & Trade and Marketing & HR, but she is currently following her passion for writing.