I clearly remember the first time when I heard Mr. Swarup talking at an education conference in Mumbai and at that very moment, I was inspired by his thoughts and approach of solving some major problems in the Indian Education system. The moment was when someone said, "the problem of bad quality of education in government schools is due to bad teachers, and the government should remove such teachers from the system".
Mr. Swarup replied "While you work with the government schools you need to understand that teachers are the backbone, there will be good teachers and there will bad ones. Removing teachers is not a solution, yes it is the easiest thing to do but not the ultimate solution. You need to associate yourself with the problem, acknowledge it and then try to create solutions. The tough thing to do is to empower such teachers by building their aspirations and capability, go for the tougher solution as that can really go on to solve bigger problems"
During the course of time I have followed him on social media, have presented to him at various MHRD events, heard him talk in various conferences, interacted with him personally for a brief period of time; and in all these direct and indirect interactions, I have learned 7 major lessons from him which has always inspired and motivated me in doing the best I could do with my venture iDreamCareer.com so as to solve a major problem in our country which is the problem of misinformed career decision-making by school students.
The thought of sharing my learnings and experiences with everyone so that it helps each and everyone out there; especially the younger generation, seemed like a great idea. Here are a few pointers that each one of us should remember-
Simplicity
If you ever meet Mr. Swarup, you will mostly see him wearing a Nehru collar shirt (mostly brown or white) with full sleeves and the top buttons closed. Plain and simple. No time wasted. You can meet him on a bus carrying the economy class passenger to the aircraft giving space to others for a seat.
No matter how grand/big the conference is, you will find him sitting with the public, around them, talking about some work, making general conversations which simply reflects his humble and down to earth his personality.
The reason I am sharing all these details of this great man is the learning that came along which is no matter how successful and grand your social position is, having an attitude that reflects your inner being is cherished and admired the most. And that is what Mr. Swarup has done so well.
More work, fewer formalities
Those who have worked with Mr. Swarup will agree that his style of work prioritized work more than anything else. He never considered formalities significant and neither does he gave importance to hierarchical systems and processes. His work style as great as it is has inspired me as well as many others.
Awareness about the problems
He has always believed that there are huge problems to solve in a country like India. And we must know that to solve these major problems, one has to have patience and never giving up attitude. Results may take time to surface, but the process surely requires patience, hard work, and persistence. And the most important thing is to acknowledge the magnitude of the problem so that there is no delay in execution, knowing that the problems may take time to solve.
Work is a mix of passion & dedication
We had an MHRD workshop in Bhopal on Government-NGO Interaction. Two days before he had some personal emergency, which demanded his utmost attention. We got to know about it and realized that he would not be there for the event. Guess what, he was right there before time and attended the entire day workshop interacting with NGOs and government officials, trying to build a connection between NGO-State governments. Having immense dedication towards his work he simply says even in the last days of my career, I have sleepless nights thinking about solving some major problems. He has given his entire life serving the welfare of India. This by far is the greatest lesson I have learned from Mr. Swarup. To give your 100%, nothing less.
An attitude of "Nothing is impossible"
In his entire career, he has experienced some major obstacles (Coal Allocation loss, Babri Masjid case, health mission, CBSE paper leak, etc.) to which people might have said: "This is part of the system and such a huge problem is impossible to solve". People know how he and his office at Coal Ministry had months of sleepless nights to come with e-auction of coals which solved a nearly impossible task of coal allocation and cutting through coal mafias. It was unbelievable for everyone. But he trusted that his intentions are not wrong and tried to give his best to solve even the most difficult task in hand. He triumphed most of them, failed a few. And because he was determined and his intentions were right, nothing stopped him in doing the impossible.
Transparency
From the act of e-auction system, when he was in Coal Ministry which transformed the entire working of the government, to create a portal like Shaala Sarathi in the education sector, he has always believed that bringing transparency in the education sector can lead to a more efficient system. Lesson learned is that transparency in personal acts, professional undertakings, and business activities will always lead to something impactful.
Spread the goodness
Everyone who is trying to do well for others might end up committing some mistakes but their intentions are always pure. So let's admire and keep in mind the good and take a lead ahead in the wellness of all!
If you search #NexusOfGood on social media you will get to know how Mr. Swarup has been the one whose efforts in doing good and inspiring others to do the same is spreading positivity and a sense of dedication in each one of us. You can now also follow a Twitter handle started by Mr. Swarup to spread the goodness: @nexusofgood.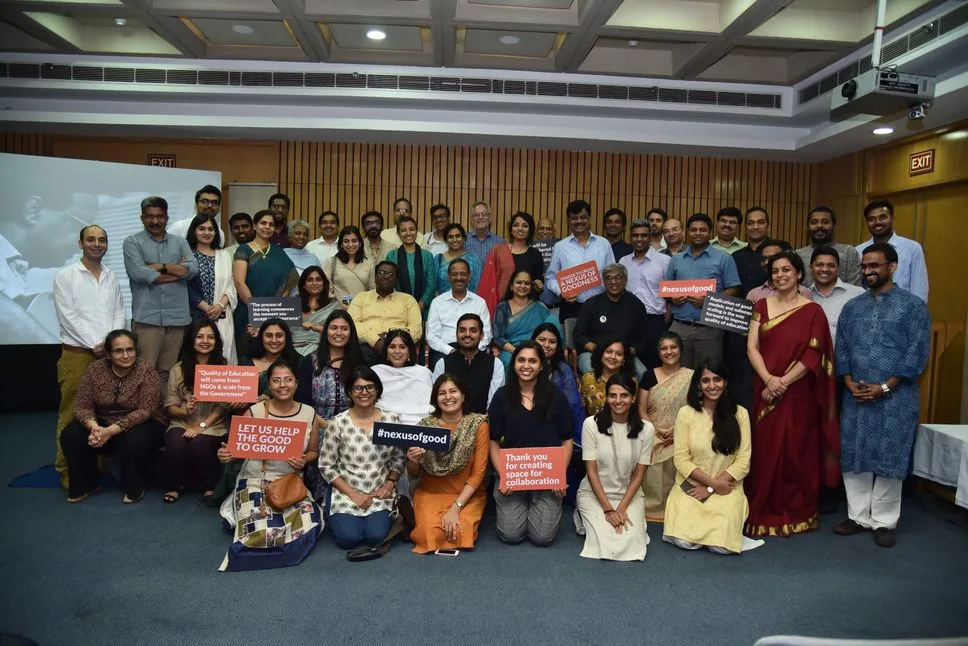 Written by Ayush Bansal, founder of iDreamCareer.com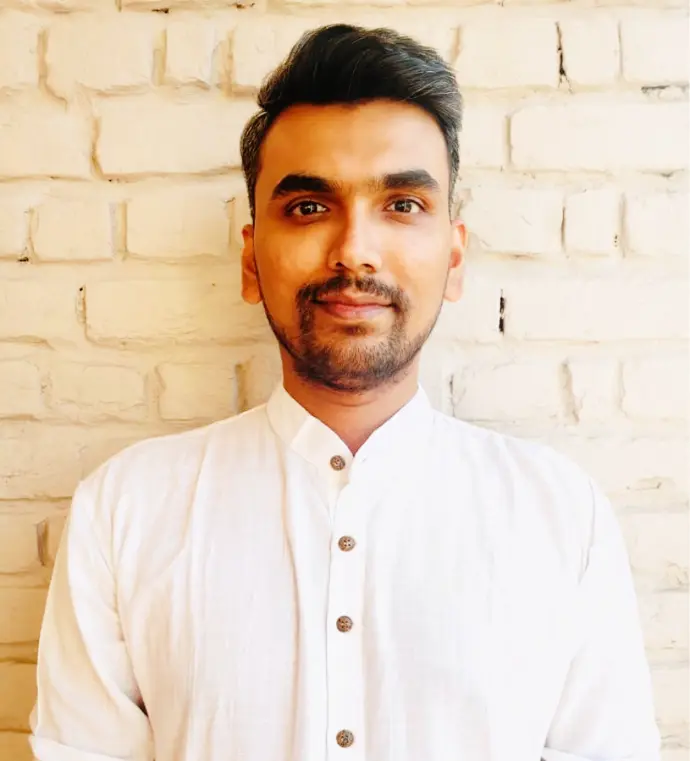 Ayush, at the age of 17, encountered the challenge for a student to choose the right career while guiding a domestic helper to get back to education. Later at the age of 22, he chose to quit his lucrative job in Investment Banking to solve this problem and founded iDreamCareer. He has spent the past 11 years in the space of career guidance and as a full-time entrepreneur for the last 10 years. He has successfully led iDreamCareer to become the largest career counseling social enterprise in India empowering close to 2.5 Crore+ students annually. Ayush was selected as India's top 10 Entrepreneur by the US state government to attend the GES 2016, hosted by US President Barack Obama. iDreamCareer was recently selected as World's top 200 EdTech companies by Arizona State University & GSV Venture for the GSV Cup 2020 & also as South Asia's top 100 EdTech companies by Holon IQ. Ayush is a featured columnist & speaker on various forums including large media houses like Times of India, Hindustan Times, and also the United Nations. He has recently made it to the Business World Education 40 under 40 2020.