We bring you up close and in person with Mustafa Quraishi, a renowned photographer with over 15 years of experience as a Photojournalist. His work found a place in prestigious publications like Time Magazine, The New York Times, The International Herald Tribune, Newsweek, GEO Magazine and not to mention in all the Indian big-league newspapers, magazines, and exhibitions. We hope that as much as we liked listening to what goes in the life of a photojournalist, you would too learn something about it.
Palak: Tell us a bit about yourself, your likes and dislikes?
Mustafa: I'm based out of Delhi and did my schooling from Modern School, Vasant Vihar. I got through Kirori Mal College, Delhi University not because I passed my exams with flying colors but the credit for it goes to extra-curricular activities.
As far as likes and dislikes are concerned I strongly dislike hypocrites and people with double standards. Being You! is what I believe in. I can't be pretentious at all. I am just the way I am – good or bad doesn't matter. For me being a good human is way above than being a good photographer.
Palak: What does photography mean to you?
Mustafa: Everything. If your work is good then your personal life is good. Being creatively and professionally satisfied means life is good.
Palak: Did you do a course to learn Photography?
Mustafa: Yes, I did a diploma in Photography from Sri Aurobindo Centre for Arts & Communication (SACAC), New Delhi. I also did a workshop in Photography with Deepak Hiranandani on light, texture, and shadows.
Palak: How did you shape your career in Photography?
Mustafa: In my 2nd year of graduation, I got an internship offer from Indian Express. So without any second thoughts, I followed my heart and left the graduation in between. After spending 5 eventful years at The Indian Express, I joined the Associated Press and worked with it for almost a decade. Associated Press offered me to choose between two states Bengal and Andhra Pradesh. I chose Andhra Pradesh and stayed there for a year and a half. Right now, I am freelancing.
Palak: You started Photography as a means to express yourself or you always knew that this would earn you a living?
Mustafa: No, Actually Never. As a boy, I dreamt of being in the Army, flying helicopters. Photography happened much later; initially, it was just a hobby for me. What actually happened was in 11th class a career counseling session took place and according to it my areas of interest were – army, media, and interior designing. It was so apt as if somebody read my mind. However due to an injury, I could not pursue my dream, so here I am exploring myself in media.
Palak: Which Camera do you own, what kind of lenses do you work with?
Mustafa: In Associated Press I used a Canon Camera and the lenses were 17 – 35 mm and 17 – 200 mm. I own Canon 5D Mark II and Mark III. As far as lenses are concerned I mainly work with Fixed Lenses 24 mm f/1.4, 50 mm f/2.8, 85 mm f/1.8, 135 mm f/2L, the only Zoom Lens I have is 24 – 105 mm.
Palak: What first drew you towards Photojournalism, how did you discover your liking for it?
Mustafa: I always liked the reaction of people towards news. The way everybody rushes towards the breaking news or the most talked about thing in the town. Although at times it's life-threatening as there is a risk of being beaten up or getting injured but still every time I feel like going back. Three times I was sent to such locations from Associated Press and once in freelancing. But every time I felt like this risk is surely worth taking.
Palak: What were the difficulties you came across to reach where you are today?
Mustafa: The forever nudging society commenting about me not even being a graduate. But once I joined Associated Press all the mouths were shut. Comments converted into compliments.
Palak: What do you love the most about Photojournalism?
Mustafa: Anything and everything. This industry demands a lot of hard work and a tinge of luck too. I mentioned luck because a picture happens in milliseconds. Once missed no matter what you cannot get that moment back, for e.g. exploding of a bomb, if captured in a fraction of second, it could turn out to be a great picture indeed. Degrees and PhDs don't matter much; it's your eye which makes the difference. It's the person behind the camera which matters the most.
Palak: What is the hardest part of your job?
Mustafa: The intensity of risk involved. Many times this thought came across my mind that this could be my last day. Family life also gets disturbed as there are no fixed hours of work, however, I'm lucky to have full family support.
Moreover, the equipment we use is very heavy. I can give it in writing that 80% of the photographers suffer from backache or knee problems.
Palak: How do you keep yourself motivated?
Mustafa: I enjoy Photography. A great picture is the biggest satisfaction and this is what keeps me going.
Palak: Name a few photographers who continue to inspire you?
Mustafa: Kevin Frayer, (Chief Photographer in Associated Press) and Gurinder Osan (National Photography head of Hindustan Times).
Palak: What makes a good picture stand out from the rest?
Mustafa: It's the composition that makes you stop and gaze at it. It's the play of lights and shadows that increases your curiosity towards a picture. By looking at the portfolio one can easily recognize whether the brain is used or it's just a picture without story and thoughts.
Palak: Color vs Black & White?
Mustafa: Color because that reflects reality. Black and white doesn't reveal the real picture or the truth.
Palak: What is the one thing you wish you knew when you started taking photos?
Mustafa: If I only I had known before i started taking photos that would be : to just look ahead and not to think that much.
Palak: How do you know when to press the click button to capture that perfect shot?
Mustafa: See it's all a gamble of time but we photographers do shoot a lot. In earlier days, it's by hit and trial method but later on, it's the experience which helps. It's the experience only which lets your photograph speak the way you want them to.
Palak: How important it is to Photoshop the images?
Mustafa: It's quite important but one should understand Photography first. What I mean is, your prime focus should be clicking a good picture; the composition should be strong enough in itself then adding some final effects to it. Clicking a mediocre picture and then editing it to make it presentable will get you nowhere. Anybody can learn how to use Photoshop but the real task is getting your angles right. One should really work hard on that.
Palak: If you could be invisible for one day with your camera, what would you like to click?
Mustafa: Haha, being invisible would really help in my field, will reduce the risk. I would love to work more on my personal project on the Maoists (Chhattisgarh).
Palak: Would you like to try any other style of Photography in the future, what would that be?
Mustafa: Since I was working with an agency so I have already tried my hand on various styles of Photography – from wedding Photography to some story on pollution, straight from portraits to bomb blasts. But yes, I don't like wildlife and sports Photography. I don't have that much patience.
Palak: Some of your favorite works?
Mustafa: Now that's a difficult one to answer. All of my work is very precious to me but still, if I have to choose then it would be – projects on Afghanistan and Maoists. These projects are really close to my heart.
Palak: What piece of advice would you like to give for Photography enthusiasts looking to go professional or just starting out?
Mustafa: Don't get into Photography for glamour. Don't think that you will be sent to Switzerland or some fancy location within the very first year.
This road is not as easy as it seems. You will not get high pay in the beginning but once you have explored enough in the market, gradually money will get better.
One should have the urge to learn more and more in this field. It takes five to seven years of experience to get your basics in place. Give time and have patience. Else you will also be a part of the same bunch of amateur photographers with just a DSLR in your hand and strolling around with the thought of being a part of this cool profession. You will have to dedicate time and energy. But don't you worry it will all get paid off.
The last piece of advice will be buying your own camera. Earning money and then spending it is what makes it truly valuable.
Click the links to see his work: Photojournalism & Other Work.
Hope this interview inspires you all!!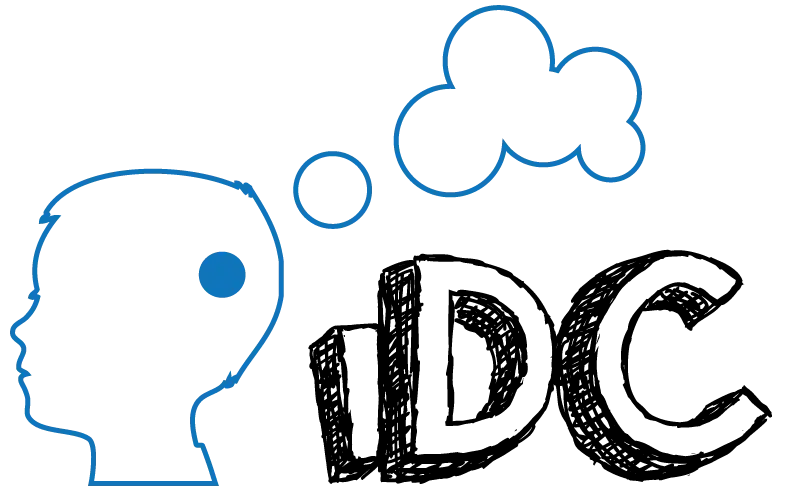 The iDC Editorial Team brings in a collective work experience of more than 25 years in diverse fields spanning from career counselling, management consulting, engineering, and technology to science, finance, and humanities. The team's key competencies are in research and analysis of careers, jobs, and industries. The team boasts a few best-in-class writers on careers and education.