Do you know about the 'raging bison' painting in the Cave of Altamira? It is renowned for prehistoric charcoal drawings & polychrome paintings of contemporary local fauna by human hands.
Yes, both charcoal & polychrome art by our hunter ancestors. Can you imagine that? That is the finest of fine art known to man today, I believe!
You see, the finesse of fine art lies in its ability to express tales of life-events in the truest sense possible.
Heard of Picasso, Van Gogh, Monet, Manet, the Bauhaus, and Marcel Duchamp?
No. Maybe the first 2 names only. So, their names made their way into the sweeping populace of India too.
How?
.
They were all artists …
…trying to go a new way, trying new techniques or ways to interpret the world. Some rebels get famous, others get infamously famous!
Check the thesis by Fred Childers, linked in the last section. A smattering of history won't hurt, especially when you're on this page and an art-fanatic!
The boundaries of Fine Arts are not finitely defined, but we may try.
Most theories include painting, sculpture, poetry, music, theatre and opera into the broad net of fine art.
The net extends generally back to Greece about 500 BC. However, the Western civilization started to develop the idea of fine art from 1350 to 1600 during the renaissance.
In this post, we'll get into the details of a BFA degree in India and how to get one.
.
What is Fine Art?
Fine art is rooted in drawing and design-based works such as painting, printmaking, and sculpture. It is often contrasted with "applied art" and "crafts" which are both traditionally seen as utilitarian activities.
Applied Art Examples: Ceramic art, automotive design, fashion design, calligraphy, interior design, graphic design, cartoon, poster, newspaper/magazine ads, animation, photography etc.
Fine Art Examples: Warli art form from Northern & Central India, Pattachitra from Eastern India, Tanjore painting or a Kerala Mural, Ikat of Pochampally, or the Patola of Gujarat, or even hand-block printing are fine art as well.
In other words, anything that serves as a cultural expression of a place or a person is fine art. But let me also suggest: Whether something is fine art is often in the eye of the beholder.
.
As an Artist, you will …
… create a concept or original artwork using an array of media and techniques. You will create illustrative depictions of texts, concepts, topics, stories and thoughts.
You may work on metal, wood, ceramic, glass, fabric, paper (cartridge, canvas, hand-board handmade etc.), clay, terracotta, plaster of Paris etc. using a variety of materials, instruments & tools.
.
Fine Arts as an Academic Discipline
The purview of Fine Arts as a stream of study typically includes these specializations at the Bachelor Level:
Painting
Graphics
Sculpture
Applied Art/ Commercial Art
Printmaking
Art History
Photography
Temple Architecture
Ceramic & pottery
Textile Design
Design wood & Leather
.
What are the Career Options in Fine Arts?
Visualizer
Painter
Illustrator
Production Designer
Theatre Designer
Illustration Artist
Storyboard Designer
Printmaking
Graphic Designer
Animator
Art Teacher
Artists mostly work independently, and it is hard to put them under well-defined job profiles.
You will find roles with theatre productions, film production companies, advertising agencies, design agencies, animation film production companies, art teaching school, etc. You attempt to present your artwork in an exhibition or make them available to a client.
.
Salary/Earnings Estimates
In the beginning, you can get about Rs. 8,000-12,000 a month as a trainee in advertising agencies or other creative design agencies.
With 2-5 years of experience, you may earn about Rs. 10,000 – 20,000 or more per month. It is highly probable that you may quickly rise in advertising agencies or other design & creative agencies provided you improve fast & get noticed.
With 8-10 years of experience, you can earn about Rs. 50,000 – 80,000 or even more per month.
But in smaller agencies, you may have to do with about Rs. 25,000-30,000 a month.
At senior levels in advertising and other creative agencies, you may earn about Rs. 1,50,000 to 5,00,000 or even more per month. Reputed Creative Directors or Creative Heads make more than Rs, 10,00,000 -12,00,000 per month.
This is a life of struggle during the initial years. But in 25-30 years' time, you can become a multi-millionaire if you have the talent and if your work is appreciated.
---
Are you aware of Akiane's painting of Jesus that was lost?
A child art prodigy Akiane Kramarik has ultra-natural visions and then paints her ideas. "Prince of Peace" was one of her earliest paintings that got stolen and changed many hands before coming back to her!
Her paintings are now sold at hundreds of thousands of dollars.
---
Top 10 Fine Arts Colleges in Delhi
Here is the list of top 10 fine arts colleges in Delhi according to India Today Rankings:
Lady Shriram College for Women (LSR)
Miranda House
Hansraj College
Sri Ram College of Commerce(SRCC), Delhi
Hindu College
Ramjas College
Delhi College of Arts & Commerce (DCAC)
Sri Venkateswara College
Kamala Nehru College for Women
Indraprastha College for women
.
Top 16 Fine Arts Colleges in India:
Delhi Technological University, Delhi
Lovely Professional University, Punjab
University of Calcutta
SASTRA University, Thanjavur
Andhra University College of Engineering, Visakhapatnam
University of Allahabad, Allahabad
Alagappa University, Karaikudi
AISECT University, Raisen
Christ University, Cochin
University of Science and Technology, Kochi
Assam Don Bosco University, Guwahati
APJ Abdul Kalam Technological University, Thiruvananthapuram
Anna University, Chennai
Indian Institute of Engineering & Technology
Bharath Engineering College
AHMEDABAD University, Ahmedabad
.
Epilogue
Many Artists work with creative agencies. Some work independently at their studios but this is certainly a life of struggle. Nevertheless, you can become a multi-millionaire. That is also a possibility, but merely that. Planning a career is a notoriously crazy job and most do it their way with peers/parents but no professional help. iDreamCareer is one of the first organizations in the country that helps young minds overcome their struggles of realizing their future goals. iDC works with almost all state governments in India, UNICEF, all CBSE schools and other private schools & companies too.
Pages You Want
.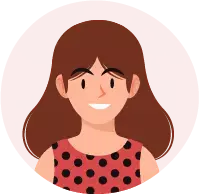 With a Master's in Biophysics-Biostatistics, Sreenanda acquired professional experience in computational proteomics of human molecules. She is currently working with the Research and Data Team at iDreamCareer.