TV Anchoring is one of those professions that we get to see regularly in our daily lives. Whether you are one of several people trying to make a career in media or are excited by/despise media heavyweights having their shouting matches on TV, or if you're just reading this article because you were watching 'Anchorman' or 'Bruce Almighty', and somewhere among all the rolling on the floor and laughing you actually saw anchoring as a career for you, you should continue reading this article as it talks about how to pursue a career in TV anchoring!
What do TV Anchors do?
Most of us already know the gist of what it all takes to be in TV anchoring and what TV anchors generally do. Quite literally they are the anchors of a news program. They present the channel's news to the viewers on-air. Their work is mostly confined to news studios, though it is not uncommon for them to be out in the field with a cameraman.
Media like any other field is diversifying, and TV anchors are expected to do much more than before. They often interview experts and spokespersons of various groups, trying to bring a variety of opinions to the audience. They often comment on ongoing events themselves and are expected to offer meaningful views.
A TV anchor also has to make sure that all the news brought by different reporters is presented to the audience coherently. She/he edits or reviews pieces ask questions to correspondents and maintains a link between news pieces. Stories have to be fit into time slots, and relevant news has to be given more time.
All this requires a TV anchor to have some specific skills. They should be up to date with all current events and familiar with all popular people so that they can offer meaningful views to the audience. They must be clear and fluent speakers with a quick wit to handle the dynamic atmosphere in a news studio. They are constantly communicating with the editor via earpiece.
With time to manage, and a dozen different people talking at the same time, it is only the skill of the anchor that helps run the show smoothly and make sure the audience doesn't lose out on something noteworthy. It is no wonder that only the experienced reporters get to be TV anchors.
TV anchoring is challenging and the respected anchors have extremely busy schedules! They have to work long hours, delivering breaking news to the people as it reaches the anchor. They often work on holidays, often take sudden trips to places of news interest and handle prime-time shows that go on late into the evening.
The key point that differentiates them from regular journalists is that they are on-air! They need to have a good onstage presence, which includes a good dressing style, being comfortable with a camera and microphone, being able to interview easily and in an informative manner, speaking in a simple manner with appropriate voice modulations and portraying the best of their personality.
A TV anchor is a very high post, and one needs to work one's way up the ladder of the media world before one gets to be an anchor. TV anchors start out on the bottom rung; you work as a newspaper journalist or a correspondent hunting for stories or a low-level reporter.
One has to know how news is acquired at the bottom before one move to the center. These reporters often put in years of hard work and dedication, sweating on the field and making reports on small and big events before they are allowed to sit in the studio. They comb through tens of stories, searching for ones that would attract viewers and research and follow up on every little thing ancillary to a current event. It is here that they learn the ropes of the trade and make a name for themselves.
Ergo, to be a TV anchor, you have to be a kick-ass journalist. And how to be a journalist? You get a degree in journalism, or a mass communication degree! Many universities offer these courses nowadays. There are both undergraduate and postgraduate degrees as well as diplomas.
Discover More by accessing the Free Career Dashboard
This will help us share relevant information with you.
Career Path
If you want to pursue a career in TV anchoring, then you start right after 12th, a graduate degree would be your best bet. At this stage, you have an opportunity to go for a bachelor's degree in mass communication or journalism or an undergraduate diploma.
A bachelor's degree would take around 3 years. SIMC Pune and St. Xavier's are some of the best institutions offering undergraduate degrees. If you're unsure about getting into a professional course right away, you can do a regular graduate degree (like a Bachelor of Arts) and then go for a post-graduate diploma or a postgraduate degree. Diplomas take less than a year and a postgraduate degree would be a 2 year-long course.
There are several colleges across India offering courses on TV anchoring. Some of the prestigious ones are given below:
Educational Requirement
Most of these colleges have their own entrance tests and admission requirements. Apart from acing their aptitude tests, one also often requires a good CV which shows experience in mass communication/journalism-related work. It looks impressive if you have written for newspapers or in blogs or as an intern. The fees for these programs differ from college to college. An undergraduate program may have fees ranging from 30,000 per annum to 2,00,000 per annum. Fees for postgraduate programmes range from 40,000 to 1,00,000.
Nowadays, there are also several online courses that help to develop the soft skills required in journalism. Internships and work experience are key to a successful media career. Books only take you so far, and it is only by pulling up your sleeves that you actually make yourself a viable option for a high position such as that of a TV anchor.
Salary Structure
The job prospects in media are increasing with a sharp increase in the number of news channels and an influx of foreign channels. An average TV anchor in India earns around Rs. 3.5 lakh per annum. Of course, the pay varies from firm to firm and with experience. It is not uncommon for salaries to go up to 6 lakhs per annum if the TV anchor earns his name in the field. However, since one has to start out as a regular reporter, in the initial stages the salary would be lower (depending upon the placements of your college).
Conclusion
TV anchoring is journalism at its glamorous best: TV anchors are the stars and role models of the journalism world. There is also a need for trained professionals to enter the media world with the increase in the number of 24-hour news channels. The job is no doubt very exciting and well paying.
However, it requires years of hard work and dedication to become a TV anchor in the first place. One needs to start early, gather experience and build an impressive portfolio. As a professional, you might have little time for personal life and will be expected to commit hours hunting after the news. But for those who like the taste of a fast-paced life, this is a rewarding career.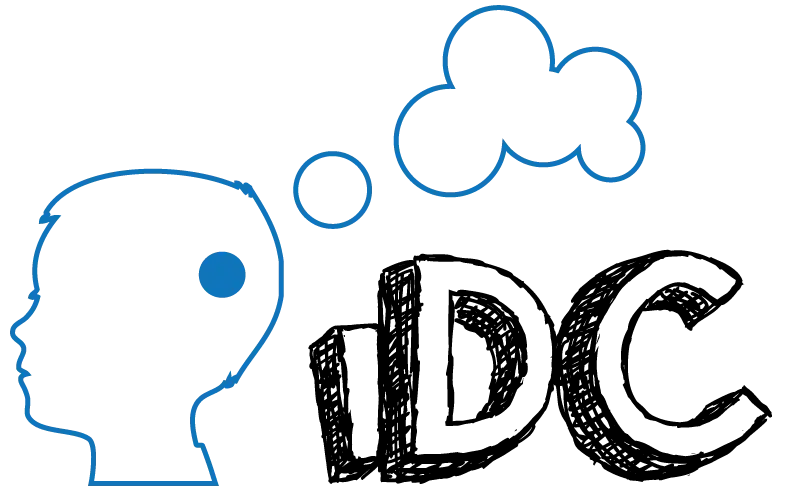 The iDC Editorial Team brings in a collective work experience of more than 25 years in diverse fields spanning from career counselling, management consulting, engineering, and technology to science, finance, and humanities. The team's key competencies are in research and analysis of careers, jobs, and industries. The team boasts a few best-in-class writers on careers and education.