Philosophy has off late gained prominence as a discipline with interesting job prospects. With more and more opportunities opening in this field in the country and abroad, Philosophy as a discipline will have many more takers in the future. This article would give you all the latest info to pursue a career in philosophy and much more.
What is Philosophy all about?
The term philosophy was coined by the Greek thinker Pythagoras and has been overused since then in an extremely shallow sense. But philosophy is so much more than getting all preachy about life; it requires a deeper study of science, civilization, human psychology and politics through the ages. It, as a subject, delves deep into general and fundamental issues related to existence, knowledge, reason, mind, and language.
Philosophy is not a standalone subject but combines various aspects of history, psychology, politics, logic, ethics, and religion of India and the world. The study of philosophy requires a passion for the subject and a deep desire to attain knowledge because philosophy as a subject can not be restricted to a couple of fields and it combines certain elements of everything.
The study of philosophy is not new, but earlier due to lack of job opportunity, many students were demotivated to take it as their primary field of study. But things are changing gradually. These days, when more and more youngsters are gaining interest in understanding the socio-political functioning of the country, this subject, once again, is getting popular. The space to argue and debate is the need of humans at all times, and a career in philosophy provides all the necessary tools for it, and hence more and more career-oriented students are opting for it with each passing year.

Educational Requirement
To pursue a career in philosophy, you can go for a Bachelor of Arts in Philosophy and/or a Masters of Arts in Philosophy. In order to do a BA in Philosophy, you need to have completed 10+2 from either state or central board in any stream. The duration for this course is three years and the cut off varies from college to college. Though anything more than 80% is enough to help you get into a good college offering Bachelors in Philosophy.
Students who want to pursue higher studies for a successful career in philosophy also go for a Masters in Philosophy you need to have completed a Bachelors's in any stream. Most of the universities require at least 50% marks in bachelor's. The duration of this course is three years. You can also opt for an M.Phil in Philosophy and Ph.D. in Philosophy the eligibility for which is an M.A degree.
Top Indian Institutes
College
Course
Eligibility
Location
Website
St-Stephens, Delhi University
BA in Philosophy
10+2
Delhi
www.ststephens.edu
Miranda House, Delhi university
B.A. in Philosophy
10+2
Delhi
www.mirandahouse.ac.in
Madras Christian College
B.A/M.A
10+2 B.A. in any stream
Chennai
http://www.mcc.edu.in/ 
Faculty of Arts Department of Philosophy, Delhi University
M.A/M.Phil/Ph.D.
B.A. in any stream/M.A. in Philosophy
Delhi
http://www.du.ac.in/du/index.php?page=philosophy
School for Social Studies, Centre for Philosophy, JNU
M.A/M.Phil/Ph.D.
B.A. in any stream/M.A. in Philosophy
Delhi
https://www.jnu.ac.in/sss/cp 
Aligarh Muslim University
B.A

M.A
10+2

B.A. in any stream
Aligarh, UP
http://www.amu.ac.in/


Top International Institutes

University
Course
Eligibility
Location
Website
Columbia University
Bachelors/

Masters/Ph.D
10+2

BA in any stream
MA in any stream
Columbia, USA
www.columbia.edu
New York University
Bachelors

Masters

Ph.D
10+2

BA in any stream

MA in any stream
New York, USA
www.nyu.edu
University of Oxford
Bachelors/

Masters/
Ph.D
10+2

BA in any stream

MA in any stream
Oxford, UK
http://www.ox.ac.uk/
London School of Economics and Political Science
Bsc/MSc/
Ph.D
10+2

BA in any stream

MA in any stream
London, UK
http://www.lse.ac.uk/philosophy/
University of California, Berkeley
Bachelors/ Masters/Ph.D.
10+2

BA in any stream

MA in any stream
California, USA
https://philosophy.berkeley.edu/    


As a philosophy student, you have the option of specializing in various fields. For example, the London School of Economics offers various combinations such as BSc. Philosophy and Economics, BSc. Philosophy, Logic and Scientific method, BSc. Politics, Philosophy and Economics and BSc. Politics and Philosophy. It offers MSc. degrees with the same combination. Some of the other specializations include:
Epistemology
Ethics
Political Philosophy
Philosophy of Language
Philosophy of Mind
Metaphysics

Job Opportunities
A career in philosophy offers a number of opportunities to graduates and postgraduates. Despite the common perception, philosophy students do have bright job prospects, but philosophy as a subject should be studied with passion and not with the aim of securing a cushy job because it is a highly demanding stream.
As a philosophy student, you can find job opportunities in the following sectors such as student affairs, public service, journalism, research, etc. Students who have done research on philosophy can opt for teaching jobs in research institutes, universities, and colleges. Philosophy graduates can also work as advisors, lobbyists, and specialists in HR, etc. In addition to this, a degree in philosophy helps you prepare for a career in law and civil services.

In the words of Dr. Deepti Gangavane, Assistant Professor and Head, Department of Philosophy, Fergusson College, Pune
"Career opportunities in Philosophy primarily belong to the field of academics, that is, opportunities in teaching and research. The students of Philosophy can also opt for competitive examinations for the civil services at the State and Central level or enter the field of business administration with specializations in areas such as Human Resource Development. There is also a possibility of taking up professions such as journalism, creative writing, etc., where you need to have a way with words as well as a very good grasp of abstract ideas and thoughts and sharp analytical skills".
Salary Structure
The starting salary of a philosophy graduate in the fields of public service, research and journalism is generally around 10,000 – 15,000 per month but it increases with time and experience gathered. Private companies that hire philosophy graduates as HR generally pay around 20,000-25,000 in the beginning.
For a fresher with a Bachelors's degree in Philosophy, the annual salary is around 2,00,000 that gradually increases with time. After you get an experience of 5 years, you can get a salary of around 9,00,000 – 10,00,000 INR per annum.
With an MPhil.degree, you can earn around INR1, 578,000 per year, and as a research scientist around INR 6,50,000- 7,00,000 annually. This subject is more popular among females than males with a ratio of 17:8, which means for every 17 girls there are 8 males in this stream.
Fee Structure
The fee structure in most Indian colleges is around 10,000-15,000 for bachelor for the entire duration of three years.
For the Masters, it is around 10,000, same for Ph.D.
Conclusion
Philosophy is an interesting and diverse subject that offers you an interesting insight into the various facets of the social and political behavior of humankind. If you love to think and have an opinion on everything under the sun then this is the right course for you. A career in philosophy is the best career option for those who have interests in this career field.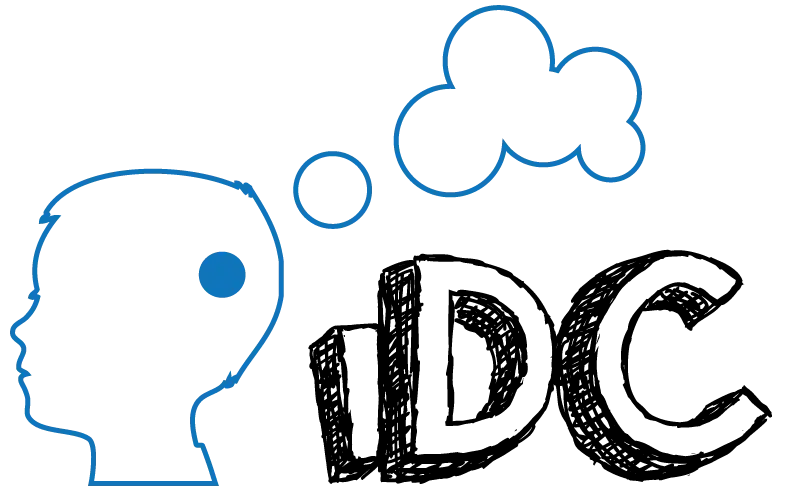 The iDC Editorial Team brings in a collective work experience of more than 25 years in diverse fields spanning from career counselling, management consulting, engineering, and technology to science, finance, and humanities. The team's key competencies are in research and analysis of careers, jobs, and industries. The team boasts a few best-in-class writers on careers and education.