Interested in a career in forensics? You must first be amply aware of certain underpinnings of it. What does it take to become a forensic expert? What does a day at work look like? Want to work in the homicide departments of police? Or would you like to work in an independent investigation bureau? Hang in there!
.
This is Part B of your guide that deals with the little details, what you can study after Class 11-12 for this career specifically, jobs, work environment, competencies that you require to have for jobs, government authorities, salaries, career growth, future prospects, names of international symposiums and international associations associated with professionals in this career.
.
Part A was about the little details, the scope of work in this career specifically, key roles/responsibilities, specialization tracks and the career entry roadmap models (how you can make an entry into this field).
.
.
Education Requirement After Grade XII – A Summary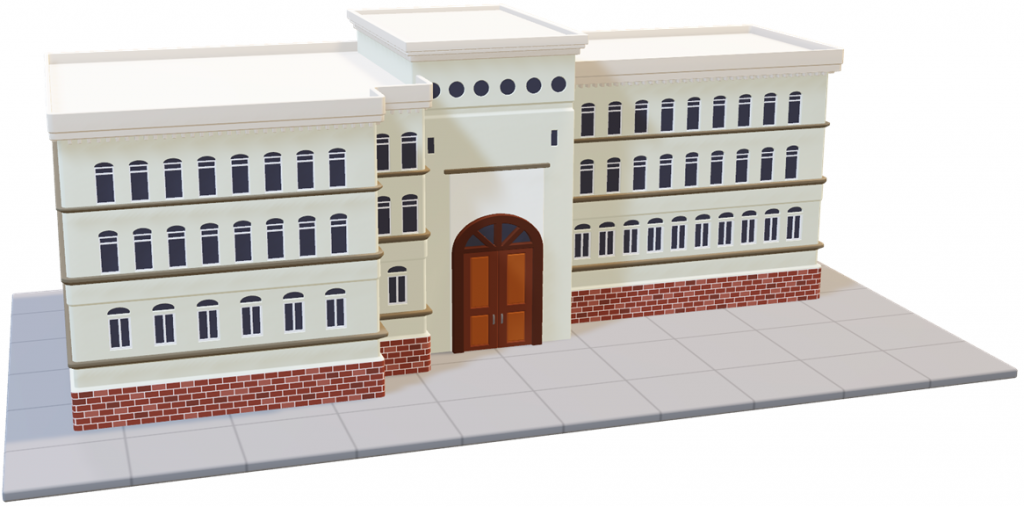 Graduating with any stream of STEM/medicine-surgery/computation/linguistics/psychology/ computer forensics can be considered. Opting for SAT, ACT and TOEFL may be more marketable as very few specialized courses are available in India per se
Post graduation along with an M.Phil. in a relevant domain as in above roadmaps are considered necessary for most lab-based work in this field
Also, many recruiters equate a post graduation degree with a minimum of 7 years of hands-on experience in one or more organizations of repute and hence hire their professional expertise although they hold only a graduation degree on paper. Certifications and experience with commercial tools always prove useful when applying for jobs. Some corporate tools are Qradar, Splunk, Arcsight, UFED Cellebrite, Oxygen Forensics, XRY, Tableau/Logicube, Autopsy, Helix3, CAINE, Volatility, Fireeye, Splunk, Elk, ArcSight, Sourcefire, X-Way forensics, Encase, Access data, SIFT, FTK etc.
Applicants aspiring to be senior residents/academicians must hold a post-doctoral degree in their respective fields
Useful information is usually relayed through the various functional government bodies as listed above and contacting them before using one's own discretion is advisable. All of them have online repositories too
Some hiring organizations desire candidates to possess elected membership provided by learned scientific societies in their respective areas of expertise
.
.
A Career in Forensics – Job Opportunities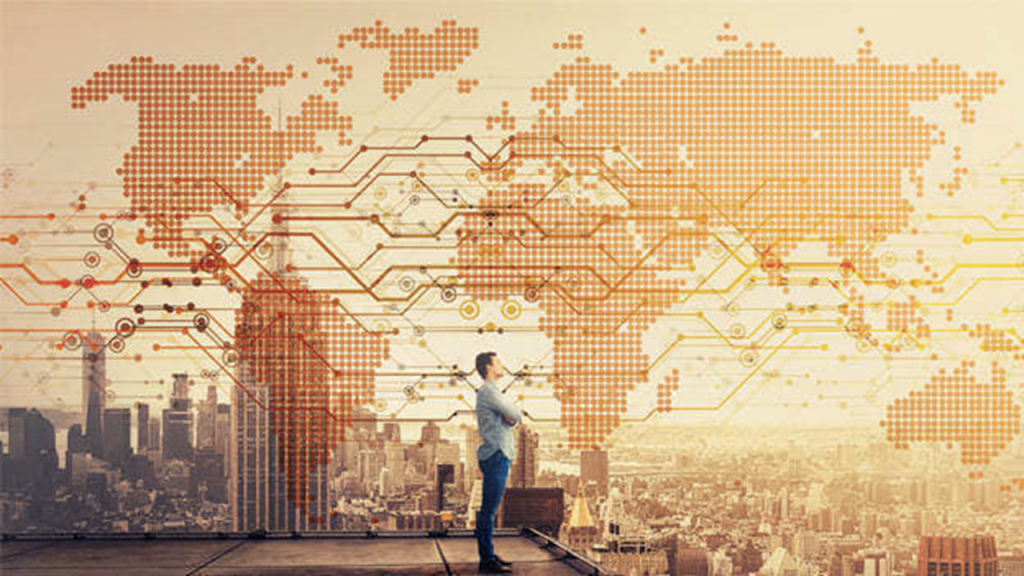 As field operators, one may find titles like forensic investigator, crime scene technician, police services technician, forensic imaging technologist, crime laboratory analyst – crime scene, crime scene investigation supervisor, forensic scientist – crime scene response team, crime scene analyst trainer, criminalist etc in law enforcement agencies and government bodies
2.       As lab operators, one may find titles like forensic chemist, dna analyst, forensic scientist-firearms, crime laboratory analyst – trace evidence, crime laboratory analyst – toxicology, forensic technologist – impression evidence, dna criminalist, crime laboratory analyst-digital evidence, next generation sequencing analyst, digital forensic analyst, specialist – forensic medicine, fingerprint analyst, Computer Investigative Response Team(CIRT) Investigator, cyber-ensic investigator, data scientist, digital forensics researcher, executive –  legal hold investigation and so forth in forensic consultation labs, legal advisory firms, software companies and other firms both private and public.
3.       Some organizations like CFSL, Kolkata also permits research work to be executed independently by scholars within their premises and award doctoral degrees consequent upon completion of their research
4.       CFSL laboratories also arrange training sessions, demonstrations and lectures for scholars/scientists from neighboring countries of Sri Lanka, Bhutan, Nepal and Bangladesh. They also conduct presentation, visits and exhibition for the general public in an attempt to heighten public awareness and forensic interest
.
.
A Career in Forensics – Work Environment
As a field operator one may expect to witness an office environment under stressful conditions although reasonable adjustments may be permissible for individuals diagnosed with clinical disabilities, provided proper documents pertaining to medical history are made available prior to recruitment
Work may have to be performed outside of office with frequent exposure to hazardous wildlife, vegetation and weather
Recurrent adverse conditions involving handling of human/animal blood, clothing, human/animal hair, fibers, tissue, weapons, chemicals are typical to the work environment of field officials
Lab officials regularly confront potential exposure to perilous chemicals, biological fluids and blood borne pathogens
40-120 hours of work per week including weekends, nights or evening shifts generally rewarded with satisfactory compensations
Certain employement advertisements may also mention long periods of physical exercise, walking/standing
Most recruiters also require DNA samples to be maintained for quality assurance purposes and applicants to successfully pass a test of visual acuity, auditory perception, speaking ability, colorblindness and adequate agility to push, stoop, bend, reach overhead, balance, climb, stand, kneel, carry and lift materials over a certain weight
.
.
A Career in Forensics – Competencies required
Apart from the ones mentioned above, others include
Manual skillfulness in executing regular laboratory tasks
Meeting deadlines, working both in a team and independently
Executing tasks under duress and impromptu action under stressful conditions
Successfully presenting facts, findings and observations to stakeholders
Prior experience in corporate investigations is always preferable
Critical thinking and analytical abilities with an investigative mind besides being meticulous and detail-oriented
.
.
A Career in Forensics –Notable Government Authorities in India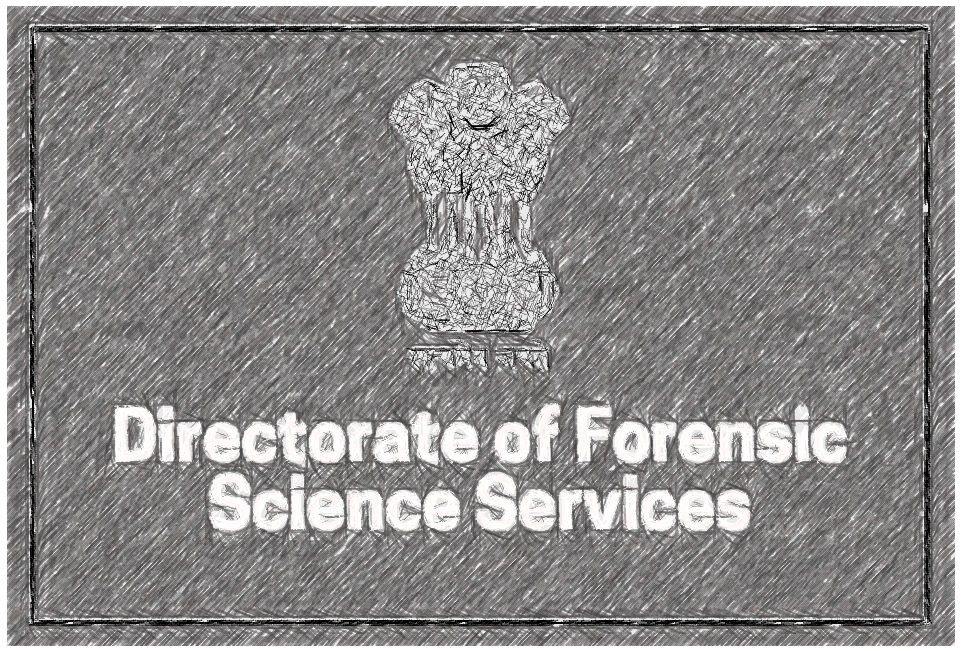 Central Forensic Science Laboratory (CFSL) -Kolkata (referral centre), Hyderabad, Delhi (under CBI), Chandigarh, Pune, Bhopal, Guwahati.
Central Detective Training Institute, Chandigarh
Indian Forensic Organization, New Delhi
Forensic Science Laboratory, New Delhi
Directorate of Forensic Science Services, New Delhi
State Forensic Science Laboratory, Bangalore
Directorate of Forensic Science, Gandhi Nagar
Computer Forensic and Data Mining Laboratory (CFDML), Serious Fraud Investigation Office (SFIO), Delhi
Cyber Forensic Laboratory, Army Cyber Group, DGMO, New Delhi
.
.
A Career in Forensics – Wages Inventory (India)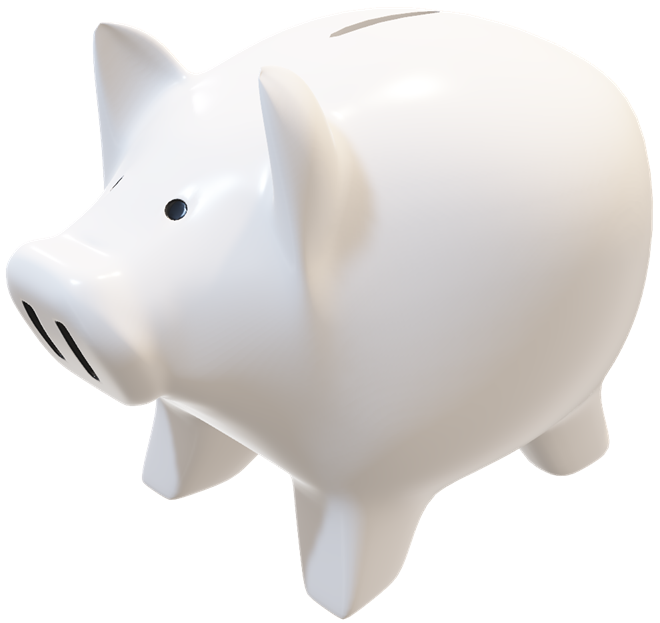 Crime Scene Investigator: Entry level – INR 5.3 lakhs per annum and senior level – INR 9.3 lakhs per annum with an extrapolated estimate of INR 12.43 lakhs per annum in 2023 (68% change in 5 years)
Data Analyst: Entry level – INR 6.49 lakhs per annum and senior level – INR 11.44 lakhs per annum with an extrapolated estimate of INR 15.24 lakhs per annum in 2023 (68% change in 5 years)
Senior Resident – Forensic Medicine and Toxicology: INR 50000 to INR 70000 plus usual allowances per month depending on Tier level of the institute
Clinical Investigator: Entry level- INR 5 to 7 lakhs per annum
Radiologist(MD in Radiology): Entry level – INR 38 lakhs per annum to INR 60 lakhs per annum
Technician(Forensic Science) : Entry level – INR 4.02 lakhs per annum and senior level – INR 6.90 lakhs per annum with an extrapolated estimate of INR 9.25 lakhs per annum in 2023 (68% change in 5 years)
Forensic Ballistic Expert: Entry level – INR 4.56 lakhs per annum and senior level – INR 7.76 lakhs per annum with an extrapolated estimate of INR 10.43 lakhs per annum in 2023 (68% change in 5 years)
Forensic Chemist(on project deputation): Entry level – INR 3.60 lakhs per annum and senior level – INR 5.95 lakhs per annum with an extrapolated estimate of INR 8.07 lakhs per annum in 2023 (68% change in 5 years)
Computer Forensic Investigator: Entry level – INR 4.25 lakhs per annum and senior level – INR 7.19 lakhs per annum with an extrapolated estimate of INR 9.68 lakhs per annum in 2023 (68% change in 5 years)
Forensic Accountant: Entry level – INR 5.27 lakhs per annum and senior level – INR 9.11 lakhs per annum with an extrapolated estimate of INR 12.19 lakhs per annum in 2023 (68% change in 5 years)
Forensic Psychologist(consultant): Entry level – INR 1.77 lakhs per annum and senior level – INR 2.81 lakhs per annum with an extrapolated estimate of INR 3.86 lakhs per annum in 2023 (68% change in 5 years)
Clinical Therapist: Entry level – INR 2.73 lakhs per annum and senior level – INR 4.63 lakhs per annum with an extrapolated estimate of INR 6.23 lakhs per annum in 2023 (68% change in 5 years)
.
.
A Career in Forensics – Wages Inventory (US)
Forensic Identification Specialist: $67,060 — $83,311
Police Identification Specialist: $35,619 — 56,991
Forensic Scientist Trainee: $46,815 — $78,319
Crime Scene Investigator: $46,164 — $56,523
Latent Print Technician: $64,813 — $75,504
Criminalist: $64,937 — $110,873
Forensic Science Section Supervisor: $69,950 — $104,416
.
.
A Career in Forensics – Career Growth
In today's widely connected world, most of the job opportunities are emerging in the digital forensics arena. However, owing to the dearth of medical practitioners, highly rewarding employment opportunities are on the rise. Since, the roles are generally physically demanding and require long hours of meticulous work, not many students opt for it out of general interest. Lack of takers is also a result of insufficient information/awareness pertaining to this field of study. Regardless of the cons, this is a highly rewarding career choice if proper and timely discretion is exercised with the assistance of vocational guides.
.
.
A Career in Forensics – Future Prospects
Corporate openings are currently concentrated in the fields of threat hunting, SIEM, cyber security/cloud security, information security, threat intelligence/incident response, deep dive analysis, reverse engineering, ethical hacking, analysis of electronic media, fraud analysis, digital forensics, enterprise vulnerability management, enterprise information security and data analytics.
Forensic psychology is an emergent domain with landmark developments and various initiatives led by local governments as the psychosocial aspects of criminal behavior is gaining centre stage. It could prevent use of third degree during investigations and ensure fair delivery of justice.
Radiology is another field that has varied applicability when it comes to crime investigation and radiologists seem to be forever in demand!
.
.
For those otherwise-abled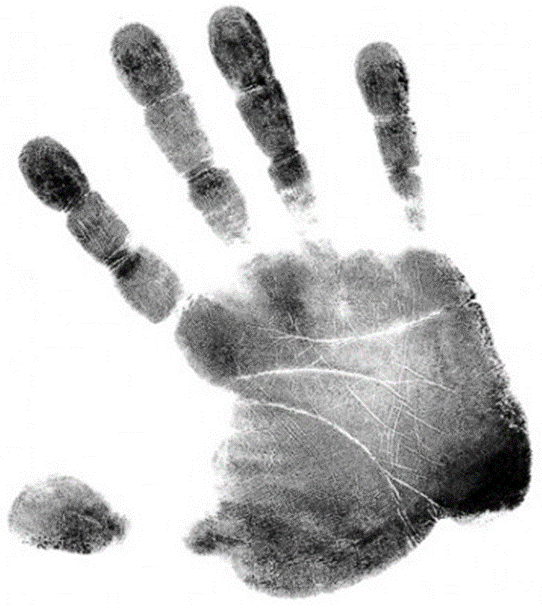 Although some adjustments may be made to such candidates, most recruiters conduct run-throughs for every candidate where abilities as described in "Competencies" Section are scrutinized. However, since all the roles in this field of study essentially require thorough physical involvement along with cognitive abilities, aspirants with any kind of impairment may have to witness severity in terms of an eligibility bias. Nevertheless, company provisions tend to be flexible and may grant allowable privileges to eligible applicants with certain recognized impairments.
.
.
International Symposiums
AAFS Annual Scientific Meeting
Annual DNA & Investigators Workshop
Northeastern Association of Forensic Scientist (NEAFS) Annual Meeting
Northwest Association of Forensic Scientists
36th Annual Southwestern Association of Forensic Scientists (SWAFS)
Society of Forensic Toxicologists
World Forensic Festival
Midwestern Association of Forensic Scientists
Association of Forensic Quality Assurance Managers
22nd International Symposium on the Forensic Sciences
The 2014 Annual General Meeting of the American Society of Questioned Document Examiners (ASQDE)
Southern Association Forensic Scientist (SAFS) Annual Meeting
International Association for Identification
.
.
International Associations
Mid-Atlantic Association of Forensic Scientists
Society of Forensic Engineers and Scientists
The International Association of Forensic Toxicologists
Zeno's Forensic Site
New York City Poison Control Center
Southern Association of Forensic Scientists
International Association of Forensic Toxicologists
California Association of Criminalists
New York City Office of the Chief Medical Examiner
American Society of Crime Laboratory Directors
American Academy of Forensic Science
.
.
It's a Wrap!
Finally, you've arrived at the point where you can answer all those questions that this post started with (go back if you wish!).
I've tried to elucidate all important facts & stuff that you need to bear in mind while you are researching about a career in forensics or about to begin one or recommending someone else.
Understanding the intricacies of any career is not child's play. It requires experiential assessment of competencies (skills, abilities, knowledge & a lot more). So, career counseling is an indispensable tool for all young minds given the harsh industry dynamics today and we are India's leading provider in this space. iDreamCareer is also one of the world's foremost test-administrator in career design.
.
.
Other Interesting Destinations
https://www.researchgate.net/publication/303994858_Forensic_Psychology_in_India_published_in_International_Research_Journal_on_Police_Science_Volume_1_Issue_I_July_2015
https://agency.governmentjobs.com/
https://www.governmentjobs.com
https://www.crime-scene-investigator.net
https://www.salaryexpert.com
https://www.erieri.com/
http://www.forensics.ca
https://www.conferenceseries.com
http://www.lightmobile.com
https://www.nationalgeographic.com/magazine/2016/07/forensic-science-justice-crime-evidence/
https://www.forensicscolleges.com/blog/resources/10-modern-forensic-science-technologies
https://www.livemint.com/Sundayapp/tI8ge5WBhG0HXxCW9mKzNM/The-case-of-Indias-missing-forensic-psychologists.html
https://web.archive.org/web/20110721155637/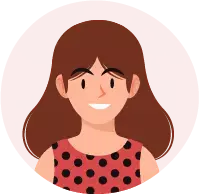 With a Master's in Biophysics-Biostatistics, Sreenanda acquired professional experience in computational proteomics of human molecules. She is currently working with the Research and Data Team at iDreamCareer.