FnB department is the heart of the hospitality industry, with one of the largest departments as food and beverage quality is the yard-stick which measures success for the establishment. Though all FnB services primarily revolve around gastronomical pleasures, acute knowledge of management, finances, inventory, and hospitality are of utmost importance.
The FnB Services Industry
According to a recent FICCI Grant Thornton report "Unlocking the potential in the food and beverage services sector", the F&B services (food and beverage) market in India is worth Rs 2.04 lakh crore, presently. Further insights from the report state that there is a huge scope for brands and chains of both Indian and MNC brands as there is yet very little penetration in the space.
That teamed with the advent of entrepreneurs to create new restaurant concepts built around specific themes as made a career in FnB services, an enticing one. As adventurous as it sounds, FnB service is a fast-paced environment that is full of challenges and is highly competitive.
Apart from hotels and restaurants, FnB services are an important facet to all hospitality organizations like railways, airlines, cruise liners, corporate canteens, and other allied industries.
Education Required
FnB is a specialization under Hospitality Management. There are courses varying from 6 months certificate course to a four-year Bachelors's course especially as Cooks, Bakers, FnB Management, Operations Managers, etc. with options to pursue specialized masters too. All courses require candidates to have passed 10+2 with a minimum of 50% result with excellent command on English.
The leading colleges also have their own entrance test, group discussions and interviews for admissions. While checking for suitable colleges, it is advisable to check affiliations, course structure, specializations and feedback from previous students.
Career Path
Indian Institutes in India
| | |
| --- | --- |
| Oberoi Centre of Learning and Development – Delhi | www.oberoihotels.com |
| Institute of Hotel Management (IHM) – Mumbai | www.ihmctan.edu |
| Welcomgroup Graduate School of Hotel Administration (WGSHA) – Manipal | www.manipal.edu |
| Institute of Hotel Management (IHM) – Delhi | www.ihmpusa.net |
| Institute of Hotel Management (IHM) – Aurangabad | www.ihma.ac.in  |
| Institute of Hotel Management (IHM) – Bangalore | www.ihmbangalore.com |
| Institute of Hotel Management (IHM) – Chennai | www.ihmchennai.org |
| Institute of Hotel Management (IHM) – Kolkata | www.ihmkolkata.com |
| Christ College – Bangalore | www.christuniversity.in |
| Sophia's Polytechnic College, Mumbai | http://haft.sophiapolytechnic.com/ |
Hospitality education in India is not very expensive ranging from Rs. 15,000 for short-term courses to Rs 3.5 lakh for an entire three-year course, excluding lodging and other necessities. However, hospitality education in India has always been a subject of much debate, mostly the not so positive kind. Developing employable talent with sync to the needs of the industry has always been a challenge, but lately, there are slight reforms to put innovative practices in place to ensure the same.
International Institutes
| | |
| --- | --- |
| Ecole Hôtelière de Lausanne, Switzerland | http://www.ehl.edu/ |
| Glion Institute of Higher Education, Switzerland | http://www.glion.edu/ |
| Les Roches, International School of Hotel Management, Switzerland | http://www.lesroches.edu/ |
| Cornell University, USA | https://www.cornell.edu/ |
| Emirates Academy of Hospitality Management |  http://www.emiratesacademy.edu/ |
| Les Roches International School of Hotel Management, Spain | http://www.lesroches.es/ |
| Oxford Brookes University, United Kingdom | https://www.brookes.ac.uk/ |
| Blue Mountain International Hotel Management School, Australia | http://www.bluemountains.edu.au/ |
| Hotel School, France | http://www.vatel.fr/ |
| César Ritz Colleges, Le Bouveret, Switzerland | http://www.cesarritzcolleges.edu/ |
The courses are carved with the best industry standards and students are placed in the best hotels around the world, although placement isn't guaranteed and it is an expensive affair. For specific fee structures, it is advisable to write to them. Although hospitality education's most popular schools are in Europe, the United States and the United Kingdom; other countries such as Australia, Canada and southeast Asian countries like Malaysia, China, the Philippines, and the Middle East are soon gaining popularity.
Job Opportunities
The food and beverage service industry is a large one, to say the least. From a waiter to a food and beverage director, FnB services has it all. The profession requires strong managerial standards to overlook hygiene and training, inventory and staff management, culinary inventions and predictability as well as superior marketing skills.
The jobs vary according to each individual's hospitality acumen and strong points. While chefs and Fnb Managers have been a favorite amongst epicurean geniuses, lately careers as Bar Tenders, Dessert Chefs, Chocolatiers, etc are seeing steep rises thanks to the high demand, glamour and high returns associated with them.
Salary Structure
According to Payscale.com a Food and Beverage Manager on an average earns approximately Rs 7 lakh a year. While there is a steep increase in salary for the first five to ten years, post that there is stagnancy in the pay scale unless you have been appointed at a strategic managerial position.
Responsibilities in FnB services
Management in diversity– Manage and work with a diverse staff from chefs to waiters to kitchen staff to cleaners
An excellent communicator
The passion of foods, beverages and customer service with the knowledge of the latest trends food and beverage trends
Problem-solving attitude
Excellent organizational and inventory skills – knowing which area requires more attention and which products are good for your operations
A numbers person – without math skills, you can't manage your food, beverage and labor costs.
Conclusion
The key point to remember in FnB services is that perseverance, positive enthusiasm, and quality service pay handsomely. There are many cases where service boys have risen to the post of an FnB director; small-time chefs have become international sensations and FnB managers becoming United Nations officials overseeing FnB in many international headquarters.
Meanwhile, it also said that the F&B services industry is crippled with issues as high real estate costs, licenses and multiples taxes. In addition, lack of quality infrastructure and shortage of adequate skilled manpower are hampering the growth of sector here in India too.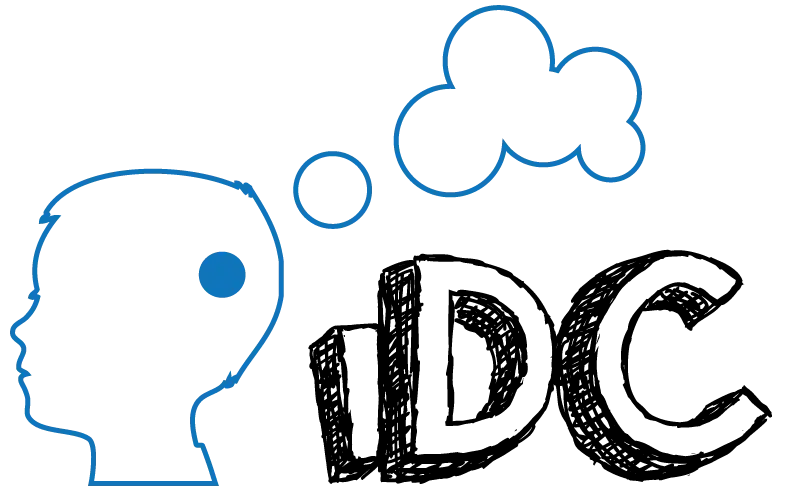 The iDC Editorial Team brings in a collective work experience of more than 25 years in diverse fields spanning from career counselling, management consulting, engineering, and technology to science, finance, and humanities. The team's key competencies are in research and analysis of careers, jobs, and industries. The team boasts a few best-in-class writers on careers and education.