.
.
Career development is defined as "outcomes of actions on career plans as viewed from both individual and organizational perspectives."

Thomas G. Gutteridge, Professor Emeritus & Author
---
---
Simply put, it is the process of choosing a career, enhancing your existing skills (upskilling), learning new ones (reskilling) and proceeding along some random career path. It is a lifelong process of learning and decision-making.
.
.
Yes! For most, it is just random, unless you've been counselled with sophisticated assessment tests that help you explore and look within!
.
All of that brings you closer to that ideal job, skillset, and lifestyle but perfection is an illusion.
.
.
So, the closer you get ..
..to an ideal position in life, you feel the very nature of it that had made it seem ideal has metamorphosed to turn over a new look. So, you again embark on a new journey that is almost always the same old one!
.
This is career development. It is not where you reach but how.
.
With NCoV-19 changing the face of the society every day, you may be forced to rethink about your decisions. With board exams cancelled, your class 10, 11, 12 test results are responsible to shape your long-term career goals!
.
Never in your wildest dreams did you think that the exams which you took so lightly will actually turn out to be the almighty. Now what'll your strategy kit look like?
.
.
Career Development: A Well Informed Decision-Making Process:
As described by Angelo J. Rivera, career development must be informed by the following:
.
Your educational attainments must be commensurate with each incremental stage.
Your experience within a specific field of interest will guide you throughout.
Success at each stage of development will be your learning points.
Communicate well so you are perceived as what you are at that stage (the capacity to analytically reflect your suitability for a work role or job position through the cover letter, resume, and/or the interview process)
Understand that the process of career development is navigable.
.
.
The rainbow model of Donald Super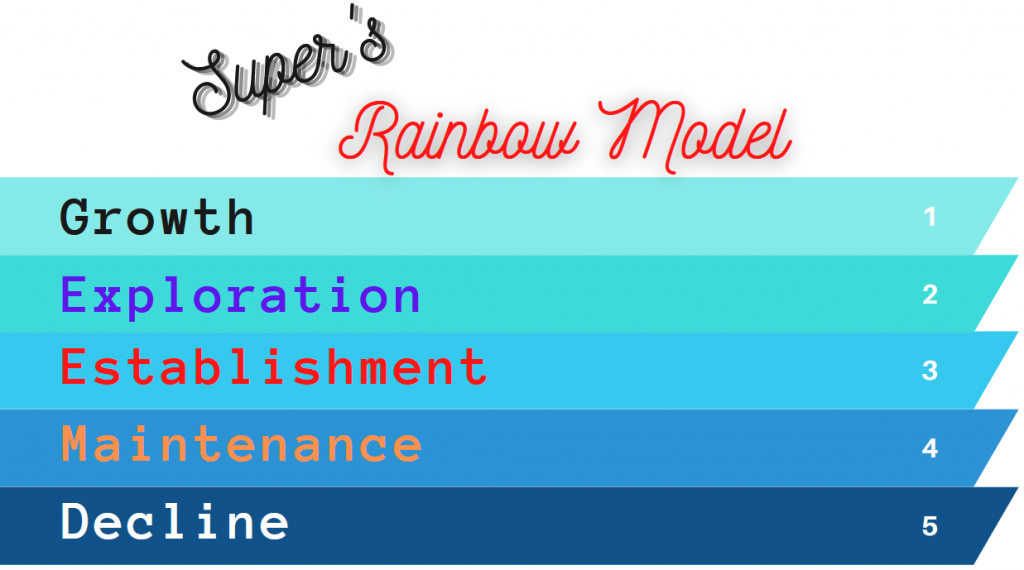 Self-concept changes over time and develops as a result of experience.
.
5 development stages:
Growth
Exploration
Establishment
Maintenance
Decline
This is an interesting piece of literature. This should help you in the long run.
.
.
.
List of 20 Subjects Too Hot This Time of The Century!
These are the UG disciplines that top recruiters want in a candidate. The number of jobs are pretty much soaring and salaries are very competitive for these. This is a mish-mash for all streams in class 12.
.
PG disciplines can be varied after these.
.
Also, make sure you have some type of out-of-classroom experiences/ dissertations/ internships/ workplace exposure/ connect with professionals/ industry conversations etc. during your college days. Recruiters are highly appreciative of that!
.
Even if it is not part of your college curriculum, find out how you can have out-of-college experiences during your Bachelors.
.
Following is not a priority listing (not top 1, 2, 3 etc. All have equal priority). Just a mix.
.
FINANCE/ COMMERCE/ TAXATION & AUDIT
ENGINEERING IN GREEN TECHNOLOGY OR CORE DISCIPLINES OR CSE (pretty much from any college. Visveswaraya, Savitri Phule, Siksha 'o' Anusandhan, Amity anywhere). Don't doubt this. Market research, Communications, Business Development, Marketing, Client Success, Reporting, any vertical. You name it.
One BTech (of course not Biotech) can help save your life, unless you have a very specific interest (which most students your age don't). Engineers can go anywhere, provided your feet fail you not!
.
ELECTRONICS/ INSTRUMENTATION SCIENCE
FASHION DESIGN/ FASHION TECHNOLOGY/ ACCESSORY DESIGN specifically luxury products
(The world's richest man now is a French art collector and businessman, owns almost all big brands. Although he had graduated with an engineering degree from some Polytechnic college in Paris. Just thought of sharing this!)
.
NUCLEAR MEDICINE / NUCLEAR SCIENCE/ NUCLEAR MEDICINE TECHNOLOGY/ NUCLEAR SCIENCE & ENGINEERING
ENVIRONMENTAL STUDIES/ ENVIRONMENTAL SCIENCES/ CLIMATOLOGY – ESG research/analytics is a huge business now. It's also where the big IT giants are flocking towards. Lots of money in it!
LINGUISTICS – Think NLP and Narrow AI jobs.
.
.
Final thoughts
Career development is an intricate affair and needs special attention at every crossroad in your life. If you cannot manage that special attention by yourself, you need special people to help you out with their expertise. We, at iDreamCareer are waiting to bail you out of that situation/ fix of your career. Read this amazing piece that gives you plenty of crucial details about career management.
.
.
[latest-selected-content limit="4″ display="title" titletag="b" url="yes" image="thumbnail" elements="3″ css="four-columns align-left as-overlay tall dark hover-zoom" type="post" status="publish" orderby="dateD"]
.
.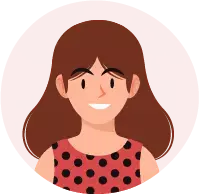 With a Master's in Biophysics-Biostatistics, Sreenanda acquired professional experience in computational proteomics of human molecules. She is currently working with the Research and Data Team at iDreamCareer.