"Perhaps the end of the search is the end of me."
In today's nimble world, where new careers emerge day in and day out, it is of paramount relevance for an individual to keep an eye on viable career options at any point in time. A sound start in the career of one's choice and interest can lead one to unfathomable heights in life, whereas silly choices can often set the professional tempo in shudders. Therefore, being aware of one's capabilities, capacities and possible career alternatives have become an eye-opening issue for the youth of today.
Talking about the current Indian job scenario, on one end, we see the IT sector of the nation and perhaps the world too, moving forward at a skyrocketing pace and recruiting a sizeable chunk of students from prestigious colleges & universities in India. Whereas, on the other hand, we see a lot of Indian youth aiming for various Union Service Public Commission exams such as IAS, IFS, NDA, CDSE, etc. Besides, these some go for higher studies, while the left out follows the unchartered career territories by pursuing their passions in various fields.
But is the "all-important" and the "to-die-for" question of getting firm inception in a career that relevant? Why is it that the present Indian student is ever so pensive and more distressingly the Indian parent, too worried for the career that their kid might end up having? Why is it that the mango people of India are obsessed with just the conservative glossy sheen of high end paying jobs?
Indeed, a robust career is worth searching for, striving for and giving the best shot for; but many times in doing so, we forget that a bend on the road is not the end of the road. We do have alternatives at our disposal too, which, if carefully pondered over and given a serious attempt can turn out to be the best careers that we could have ever hoped for ourselves.
As far as my own experience with the dwindling flow of career choices is concerned, I can safely say that giving an honest effort to make out alternatives work for yourself, can reap you rich rewards and also can teach you valuable life lessons. Let me take you all a little down my memory lane to dive deeper into how remaining open to career options and applying ourselves to the hilt can toss our lives in more ways than we can ever foresee.
I was a student in my 11th – 12th working my all out to get a seat in prestigious IITs and BITS campuses. When the form filling phase began, I filled five application forms- IIT, AIEEE, IIST, BITSAT and NDA. Out of the five, the first one was, the one I was preparing for and putting all my hard work for but as it happened, I could not make it to IITS. Moreover, my AIEEE and BITSAT scores were not great either.
From then on, I took the IIST exam as a challenge and fared well but going deep into that degree program's brochure, I found that I had to sign some bond over minimum years of service to ISRO post completion of degree which I was not willing for as I had dreams of higher studies. Hence, the eventual option in front of my eyes was – NDA, the National Defence Academy Exam.
My written preliminary exam for NDA went like a walk in the park but what I heard post that was that the SSB testing conducted at various SSB centres of our country is the real deal of this examination. So, in all earnestness, I attended a 2 week coaching at KC Academy in Gurgaon, India. There was a 3 month gap between the written exam of NDA and the SSB testing.
So, after attending the SSB coaching, my father advised me to take an admission through AIEEE counselling as a back-up option and hence, I ended up in DeenbandhuChottu Ram University of Science and Technology, Murthal, Sonipat, Haryana. There, I seldom went to classes. So, all this while I was mentally preparing myself for the all-important nerve-wrangling SSB testing and it had arrived.
In September 2010, I went for the SSB test and guess what, God seemed to have listened to my call as I was recommended by the staff selection committee at the Allahabad SSB Centre. But, there was one final hiccup, and that was medical fitness, all the recommended candidates have to be fully fit by medical standard of Indian Army in order to join the National Defence Academy, Khadakwasla, Pune.
As it turned out, I faltered in the medical fitness owing to cardiomegaly because of my larger than normal heart size. Hence, the realisation came and struck me brutally hard. When UPSC published its first merit list without medical considerations, I had an All India Rank of 9 but I could not join since, I was not fit according to the Army medical manual. Hence, the dejection followed for a while until in January, I decided to drop out of college and prepare afresh for IITs and BITS. And this time, I was able to cut through BITSAT exam and eventually got an admission there. Right now, I am a dual degree undergraduate pursuing M.Sc. (Hons) Mathematics and B.E.(Hons) Computer Science at BITS Pilani.
Recalling the time, I think, my decision to give NDA a go was not a bad one. Neither was re-attempting IIT-JEE and BITSAT. All I can say is that, while I did want to end up in IITS, today, I feel that life is too broad to be narrowed into that IIT, BITS shell. Today, the career options for youth are enormous. While I can go on and on about career choices, I would like to shed some light on area which I have been related to over the last 5 years and that is Mathematics.
Mathematics has always been a challenging, intriguing, rewarding and a fun subject for all those who practice it diligently. It is both logical and creative. Students who major in mathematics have a variety of opportunities. The mathematics major prepares students for traditional pursuits such as graduate study, teaching and work as an actuary.
Beyond this, we have huge dearth of statisticians in the upcoming future as the world of big data expands more and more. The ability to analyse and quickly draw inferences from data has become a red hot skill in today's IT market. People who have an unquenchable thirst in mathematics area can go for machine learning, data science, data analytics jobs.
Moreover, the need for brilliant mathematical modelling has always been there. Talking about the skills that studying Mathematics does to an individual, there are many to outline about such as critical thinking, problem solving, analytical thinking, quantitative reasoning, ability to manipulate precise and intricate ideas, construct logical arguments and expose illogical arguments, communication, time management, teamwork, independence.
And if one can develop these skills over a period of time, then there are plenty of career gates wide open for you. Career opportunities are unlimited for mathematics majors. They may pursue graduate education, career paths in business, science or technical fields or disciplines such as social services, education and government.
Some of the occupations that mathematics majors enter include: accountant, actuary, computer programmer, investment manager, government research and laboratories, theoretical mathematician, mathematician, numerical analyst, statistician, teacher, market researcher, systems analyst, banking etc.
I can keep on writing more and more about possible career routes but the one that is best for you is dependent on your interest, aptitude, and intellect. At the end of the day, you are going to take a call on your career and you are going to be responsible for it for those who do, they do on their own. My personal opinion would be keep aiming for the best while keeping an open mind towards alternate career options too. Also, the old adage of keep working hard applies to every profession that you may end up choosing and pursuing. So, prepare yourself for the present and welcome the world of tomorrow with an eye on the infinite opportunities that it may offer.
May you succeed in whatever you put your hard work into!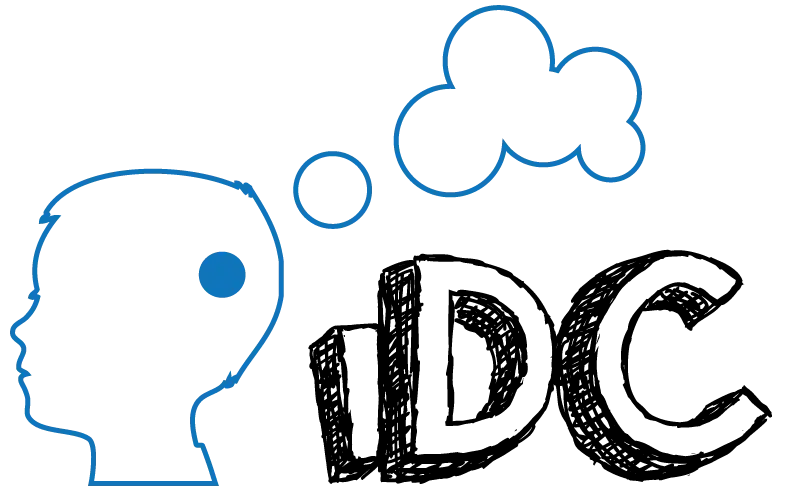 The iDC Editorial Team brings in a collective work experience of more than 25 years in diverse fields spanning from career counselling, management consulting, engineering, and technology to science, finance, and humanities. The team's key competencies are in research and analysis of careers, jobs, and industries. The team boasts a few best-in-class writers on careers and education.