If you hate waking up early or believe that education is not about leaving behind the comfort to induce stability in your thoughts, you are looking for distance education. This is a common yet not so common phenomenon in our rapidly growing nation. From food to accessories, we get everything at our doorstep, and the same goes for education.
A decade ago, we Indians were not very comfortable with the idea that a student can be educated without imposing disciplined surroundings around him. People chose distance education only when there was no other choice. Though opinions have evolved with changing times and people have started looking at the brighter side. The remarkable difference between rote learning and understanding, information and knowledge, facts and outlooks is being quaffed by the public. Nonetheless, queries remain, myths still flutter and hesitancy survives.
India has been a very irrational critique to distance learning. There are many notions regarding distance education that are far from the truth but still demotivate many students who wish to pursue graduation through distance learning. This article will attempt to clear some air by informing you about all the challenges and perks of pursuing graduation in distance learning.
Challenges of Distance Education
Lack of direct contact with faculty: Absence of the physical presence of a teacher can create difficulties for some students. This is one of the biggest disadvantages of distance learning. Some students find it very overwhelming to understand the course material without the support of a mentor to guide them. Many major distance learning universities are striving to answer this issue with initiatives like virtual classrooms, telephone sessions, and make-shift classrooms. However, nothing beats the effectiveness of a regular classroom.
Technological dependence: Most of the distance learning programs require constant use of the internet. Sometimes it can be difficult for a student to study and interact with the faculty if he/she is not tech-savvy. Even though all distance learning institutes provide reading materials for the courses, students have to depend on the internet for acquiring in-depth knowledge in the subjects.
Lack of discipline: In the era of Facebook, WhatsApp and Hangout, it is getting very difficult for the young students to discipline themselves. Unlike, regular classroom education, where a teacher is present to remind you of your assignments, deadlines, and examinations, in distance learning the student have a higher chance of losing focus. Distance education asks students to be matured and disciplined.
Missing out on college life: College life is much more than simply academics. College life is about friendship, self-exploration, exposure and inter-personal skills. All these things are very important for success in any career. Students enrolled in distance learning courses miss out on these crucial elements of college life.
Less number of courses available: One major disadvantage of distance learning is the unavailability of many courses. Due to the absence of infrastructure for practical education, some courses are not available in distance learning. Courses like engineering and medicine require practical classes, experiments, etc. which require regular classroom teaching.
Lower Reputation: Some employers undermine distance education and give preference to candidates with a regular college degree. However, the perception regarding distance learning is changing gradually and almost all of the major companies accept candidates with distance learning degrees.
Benefits of Distance Education
Flexibility: You can earn while you learn! It is the biggest advantage of distance learning. Distance learning gives you the opportunity to focus on other things along with your graduation. If you believe in gathering practical experience while studying, then distance learning is the best option for you. It gives you the flexibility to plan your studies according to your own convenience.
Saves time and energy: In regular education, a lot of time and energy is spent on commuting. In distance learning, you can save this time and energy. Distance learning gives you the opportunity to enroll in courses which are not available in your city and you can study the course from the comfort of your home.
Customized education: You might be a fast learner or a slow learner, in distance education, you won't have to match-up with the pace of the complete class. You can learn at a pace comfortable for you. On the other hand, you can also decide the flow of the syllabus, you can first read the topics that you find interesting and then go to the less interesting ones or vice versa.
Reasonable: Distance learning is generally cheaper than traditional college learning. You also save the money spent on commuting and other expenses incurred in campus education.
Convenience: Access your study material from anywhere, ask your query and study from your home. Distance learning is generally very convenient for the student. It allows you to better utilize your time and invest it in other priorities.
National Level Curriculum: Unlike most of the universities, distance learning institutes have a standardized curriculum which is mostly superior to regular classroom courses. Recent studies have revealed that many distance learning programs are far more efficient and valuable than their on-campus counterparts.
The benefits of distance learning certainly outweigh the challenges. Open learning institutes like IGNOU, YCMOU, Symbiosis Centre for Distance Learning and University of Delhi (SOL) have gained a high reputation in the education field and have earned the faith of several big companies by creating graduates who are ready for employment. IGNOU also boasts about some renowned alumnus like Celina Jaitly, Deepika Padukone and Arjun Munda.
Although the university doesn't have a direct impact on the success of these famous personalities, it has certainly helped them by providing them with time and knowledge to pursue their dreams. If you feel that you have to invest your time in something other than a college education and you still want to pursue graduation, distance learning is the best option for you. However, you'll have to be disciplined and keep motivating yourself.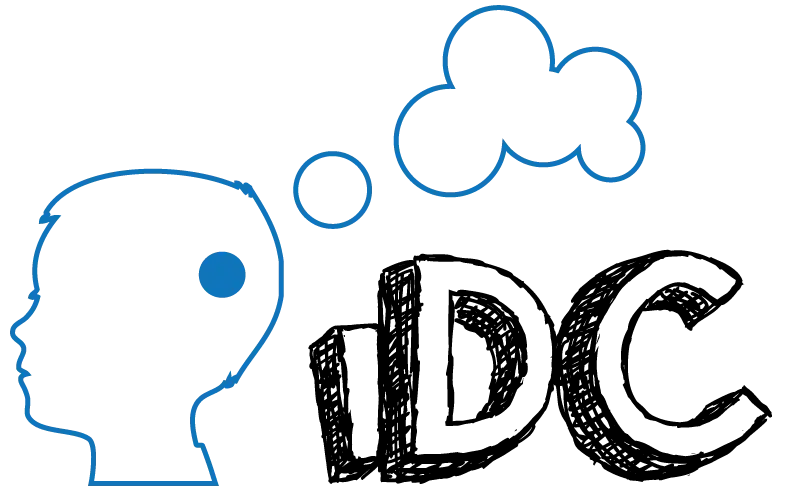 The iDC Editorial Team brings in a collective work experience of more than 25 years in diverse fields spanning from career counselling, management consulting, engineering, and technology to science, finance, and humanities. The team's key competencies are in research and analysis of careers, jobs, and industries. The team boasts a few best-in-class writers on careers and education.