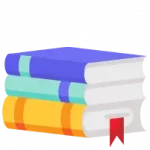 Help choose the
right stream after 10th.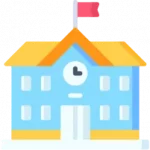 Help getting into the college of your dreams.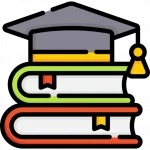 Guide you in discovering courses that resonate with your ambitions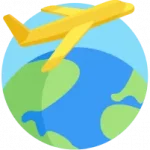 Refining your study
abroad perspective.
End-to-end support through Career journey
Read the in-depth content to get insights of 550+ career options. It will help you to explore different career options. The access is free forever.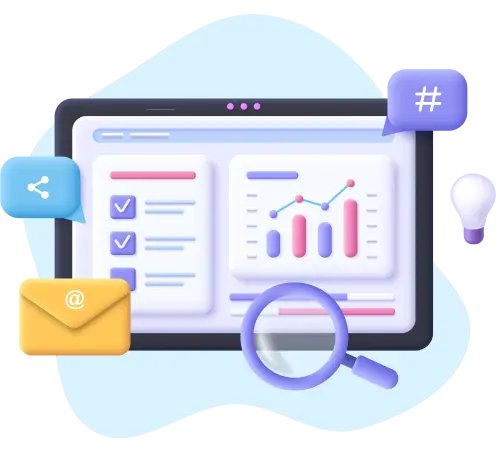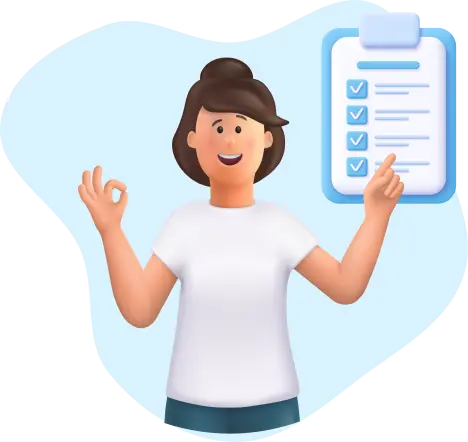 Psychometric Test helps you to identify your Personality, Areas of Interest and Aptitude level.
Talk to career guidance experts
An expert removes the clutter and guides the right path.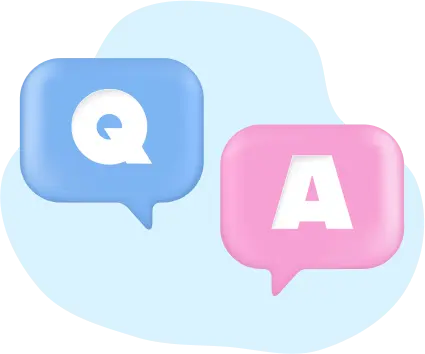 What do our students say about us?
Along with psychometric assessment, iDreamCareer's personalized dashboard provided great information for both my children. With the career report & one-on-one counseling, there was an open discussion about my children's opinions and choices. Having limited knowledge about different careers as a parent, iDC came as a big help!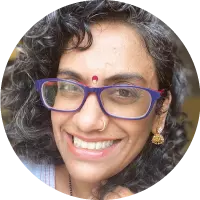 Sita Ramaswami (Parent)
iDreamCareer has literally changed my perspective and has given me a reality check in career options. It helped me to opt for an appropriate career taking into consideration my skills and personality giving me an overall insight from different courses to find the best college.

Manvi Mittal
The career guidance program helped me find what subjects and careers are suitable for me. It also helped me with the admission procedures for the career that I want to pursue. I would recommend this to young students so that they can find out about their potential and careers that are most suitable for them.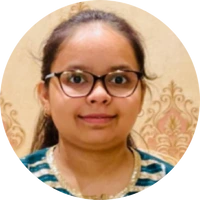 Asma Shireen
Meeting with iDC counselors, I knew that I had to go ahead with them. They have been really helpful and with their collaborative efforts. I've received fantastic acceptances and considerable scholarships from the universities. I'm beyond grateful to the counselors as well as iDC.

Tapan Mandal
Things were handled very politely and nicely One of the best sessions I've had over years. Loved the way their counselors spoke and guided me for what's best for me. Things were handled very politely and nicely.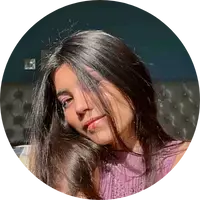 Vanshika
All my queries were answered I liked the career guidance program very much. It helped me in selecting my stream and to know about my strength and weaknesses in different subjects. The counselors were able to answer all my queries and also able to give me an action plan for my future!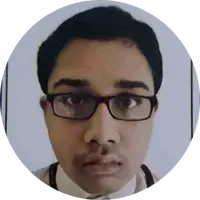 Hritesh Nayak
Took cognizance of my interests It was a very informative session and the counselor was kind enough to answer all my queries. She patiently noted my concerns and took cognizance of my interests. Initially I had a very education centric approach to my masters plan but after the session I also looked at it from a career perspective.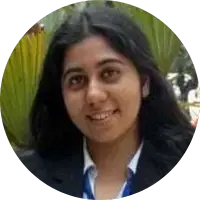 Nitya Manik
Counselors have a lot of knowledge The counselors here are very supportive and they really have a lot of knowledge. I would recommend all the students who really don't know which stream you should take after 10th or what to do after 12th, then please visit iDreamCareer.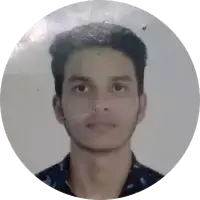 Sudhir Gupta
90 min long psychological test I liked that they have provided me with a 90 min long psychological test before the first counseling session. The counselor was polite and explained my report really well with examples which made it easier to understand. She gave me homework as well to know my inputs in the next session which is really good.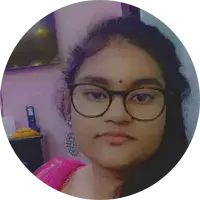 Rishima Ojha
The reason why I would recommend their Stream Selection Program to other students is because it includes realistic guidance and insights that the counsellor provides which can make it a lot easier for one to choose and stay confident with their careers
Riddhima Mishra
Made with by iDreamCareer
[et_pb_section admin_label="section"]
[et_pb_row admin_label="row"]
[et_pb_column type="4_4″][et_pb_text admin_label="Text"]
What is career guidance? Is career guidance really important? Who needs a career guidance expert? What are the benefits of career guidance? Where can I avail for career guidance for students?
.
.
These are doubts that people still have or worse, most don't even know that these questions even exist!
.
In India, students, even after completing their post-graduation, are not considered fit for jobs, while they are expected to be employable rather than just qualified. These qualified students lack the skills, which in today's fast-growing industries and companies are hunting for.
While now we know that the mammoths of FAANG (Facebook, Amazon, Apple, Netflix, and Google, interestingly all American!) have taken a stand against hiring only candidates with college pedigrees or proper codified formal education, all others are soon to follow. This makes it even more necessary to use instruments like career guidance & counselling to appropriately channel talent to the needs of the industry.
.
Apart from graduates from the elite colleges like IIMs, IITs, BITS and a handful of other similar top ones, the rest struggle to place their students. India's labour productivity is $19,693 a year, compared with $32,677 in Brazil and $127,046 in the US and $210,119 in China, according to the International Labour Organization statistics of 2019. After Covid-19, these have only fallen. Imagine India's now!

.

Surprisingly, the highest is of Luxembourg. It is $241,729. It is also an awfully expensive country with a very high cost of living. Travel expenses are high too.
In India, we are making a cardinal blunder. Closing skill gaps of our qualified workforce is critical for India. A young population is India's demographic dividend. It gives India even more potential.
.
.
How Can We Close This Gap?
One way is.
.
Developing a fleet of qualified career guidance experts & facilitators and leveraging their expertise to map talent to the needs of the industry and ensure that people have the best possible chance to succeed in the world of work.
.
Career Guidance and Counselling in education have to be approached as a continuous incremental activity.
.
Students face tremendous pressure (both from peers and parents) while making life-changing decisions. Career counselling is a supremely essential exercise & its need is increasingly being felt at all spheres of the industry today.
.
.
What is Career Guidance?
This is not something that can be answered in just a few lines. However, in short:


.
"Career Guidance refers to the advice and information about careers that helps individuals, esp. young people, decide on a career and also teaches them how to pursue their chosen career."

Collins dictionary
.
The practice of career guidance for students involves assisting them to move towards career options suitable to their competencies. A career guidance expert doubles as a guide and a planner for the entire course of action.
.
.
The 3 Major Missions of Career Guidance Practices
Match skills and provisions with the needs & demands of learners, employers and industry
Ensure that people have the best possible chance to succeed in the world of work
Drive sustainable and inclusive economic growth
Guarantee that every sector of the industry has a significant impact on the labour market
Help rural economies and communities, at large continue to flourish and grow
Prepare for a future that is increasingly unpredictable
.
.
With rising mental illnesses and depression among students..
..the scope of both psychological and career counselling in the coming years is going to be incredibly high.
.
According to TOI, our country needs approximately 15 lakh+ counsellors for more than 315 million students. Another report by India Times also suggests that Indian schools need more counsellors as the percent of students facing mental distress are rising to an unprecedented level.
Counsellors in the educational sector may offer freelance career counseling services, join public or private career counselling firms, or even work in schools/ colleges as academic/ educational counsellors. You can become a counsellor in India in government schools through training/ certification from National Career Service NCS by Ministry of Labour and Employment
Career counselling for students or adults is still not extremely popular in India as a social practice, probably because these are still commercial endeavors in our country and does not come from the GoI (Government of India, silly!) directly.
.
.
What is the Difference Between Career Guidance and Career Counselling?
In a flat, non-technical way:
.
Career counselling is a general term for school and college students, is more focused and mainly targeted towards freshers emerging from the academia. This essentially includes testing instruments like psychometric assessments to gauge a young mind.
Career guidance, development and planning has a broader spectrum including all individuals looking for job or career transitions as well. This may or may not include testing instruments, especially for experienced adults.
.
However, career development professionals are experts whose services can be availed at any point in life, whether in your academic life or at a later stage during your professional life.
.
.
Final Thoughts
I hope you've got a little space in your mind swamped with ideas and knowledge regarding what is career guidance, who needs career guidance, benefits of career guidance and career guidance for students or adults. Career planning is a very daunting task as well as an adventure. But it has its own tribulations & challenges which can be answered by experienced and seasoned careers advisers and consultants (CCs). iDreamCareer's fleet of CCs has helped millions of young minds discover their true mettle and is ready to help you too! For a thorough look at what things should be like, check this site.
.
.
[latest-selected-content limit="4″ display="title" titletag="b" url="yes" image="thumbnail" elements="3″ css="four-columns align-left as-overlay tall dark hover-zoom" type="post" status="publish" orderby="dateD"]
.
.
[/et_pb_text][/et_pb_column]
[/et_pb_row]
[/et_pb_section]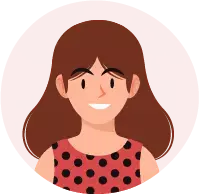 With a Master's in Biophysics-Biostatistics, Sreenanda acquired professional experience in computational proteomics of human molecules. She is currently working with the Research and Data Team at iDreamCareer.