Are you planning to study in Ireland? It's the land of researchers & sages with excellent an academic culture. Do you know Ireland is home to many reputed companies such as Google, Microsoft, and Medtronics? If yes, make this post your first steppingstone to glory.
Ireland has a long history and a rich culture. It is one of the the English-speaking countries in Europe, with a strong academic and industrial reputation. Fast forward to modern times, it has become a nation with a world-class business reputation for excellence in research.
All set? Let's have look at some highlights about studying in Ireland!
Highlights about study in Ireland
| PARTICULARS | HIGHLIGHTS |
| --- | --- |
| Capital City | Dublin |
| Currency | Euro (€) |
| Tuition Fees | The range between €9,000 and €45,000 per year to both at undergraduate and graduate levels |
| Cost of Living | Between €7,000 to €12,000 annually on accommodation, food, and other things. |
| First Official language | Irish |
| Second Official language | English |
| Listed Universities | 18 |
| Intakes | In autumn semester (begins early in September, continues till December) and the spring semester (begins late in January, continues until May). |
| Course Duration | Undergraduate courses require 3-4 years, while postgraduate course requires 1 year. Few courses come along with accompanying internships. |
| Available Courses | 2000+ |
---
---
Discover More by accessing the Free Career Dashboard
This will help us share relevant information with you.
Why study in Ireland?
Ireland has one of the best educational programs in the world and there are many reasons to study here. Following are some of the reasons why you should consider your higher studies in Ireland:
Exposure to a remarkable education system.
Chance of learning and earning at the same time.
Apply for a green card or work permit when you get a job.
A post-study work visa of 2 years for master's and 1 year for bachelor's can be obtained.
European headquarters of many IT & Pharmaceutical companies & home to many Multinational Companies.
Low cost of living.
Language is not at all a barrier because English is a widely spoken language.
.
Study in Ireland: Guide for Indian student
Visa requirements: A study visa is required to enter the country. Students must have an offer letter issued by Irish institutions, as well as receipt of the application fees before applying for the Visa. Students from the European Union (EU) do not need any visas to study in Ireland.
Top places to study: Some of the best places to study in Ireland which are considered student-friendly are:

Limerick
Galway
Cork
Dublin
Waterford

Top courses to study in Ireland: Some of the most popular and top courses/programs you may consider are:

Business Analytics
Big Data
Cloud Computing
Software Engineering
Digital Marketing
Artificial Intelligence
Data analytics
Cyber Security
Aviation/Aeronautics Management
Investment Banking and Finance
Data science
Computer Science

Top Scholarships: Some of the most prominent scholarships you may consider to study in Ireland:

Waterford Institute of Technology Scholarships
ERCIM Alain Bensoussan Fellowship in Europe
DCU International Student India Scholarships
The Cormac Costelloe Dell Financial Services Scholarship
ACI Foundation Richard D. Stehly Memorial Scholarships
Trinity College Dublin Postgraduate Research Studentship
NCAD Masters Scholarships in Fine Arts in Ireland
Government of Ireland Postgraduate Scholarship 2020
---
---
Grading system in Ireland: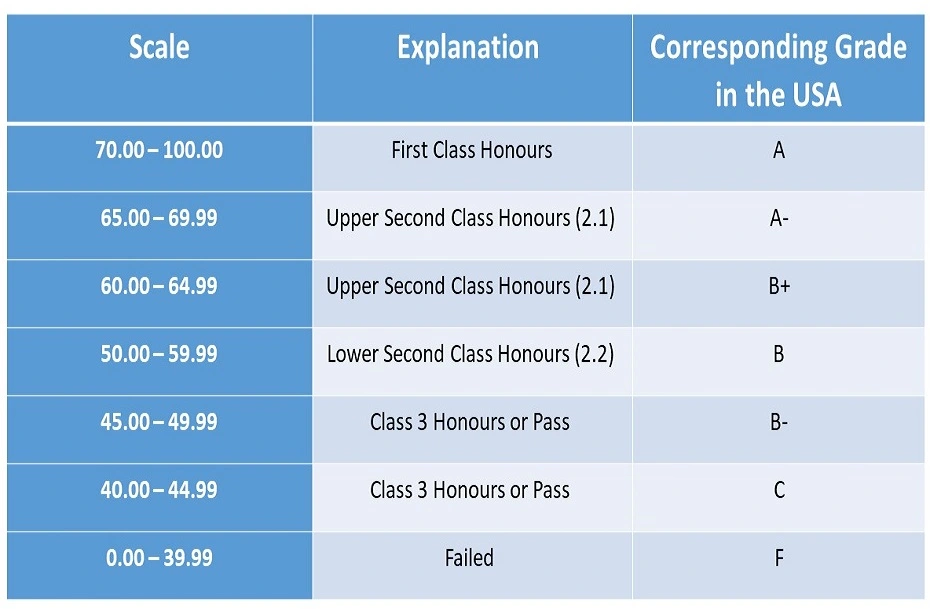 ---
---
Highlights about the cost of studying in Ireland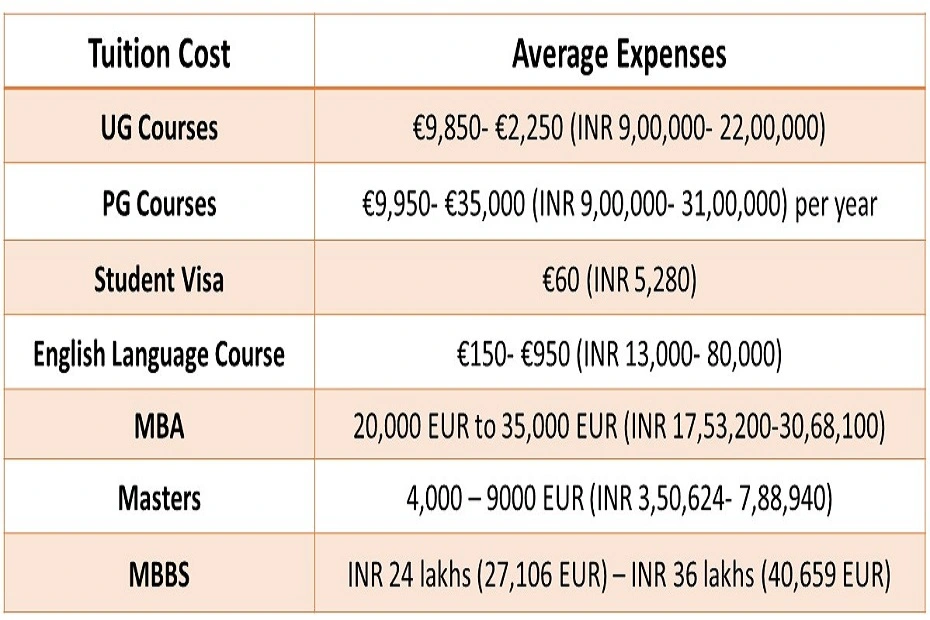 ---
---
Conclusion
We hope this post has helped you understand all the important parts about study in Ireland. If you still have some questions, let our experts at iDreamCareer help you in finding the most suitable scholarship, course, or university. We try to help young confused minds from 9th class, 10th class, class 11, class 12 with an aim to select their most-suited career choices.
Also read:
Links to top scholarships:
Recent Releases
.
Discover More by accessing the Free Career Dashboard
This will help us share relevant information with you
Trending Posts

.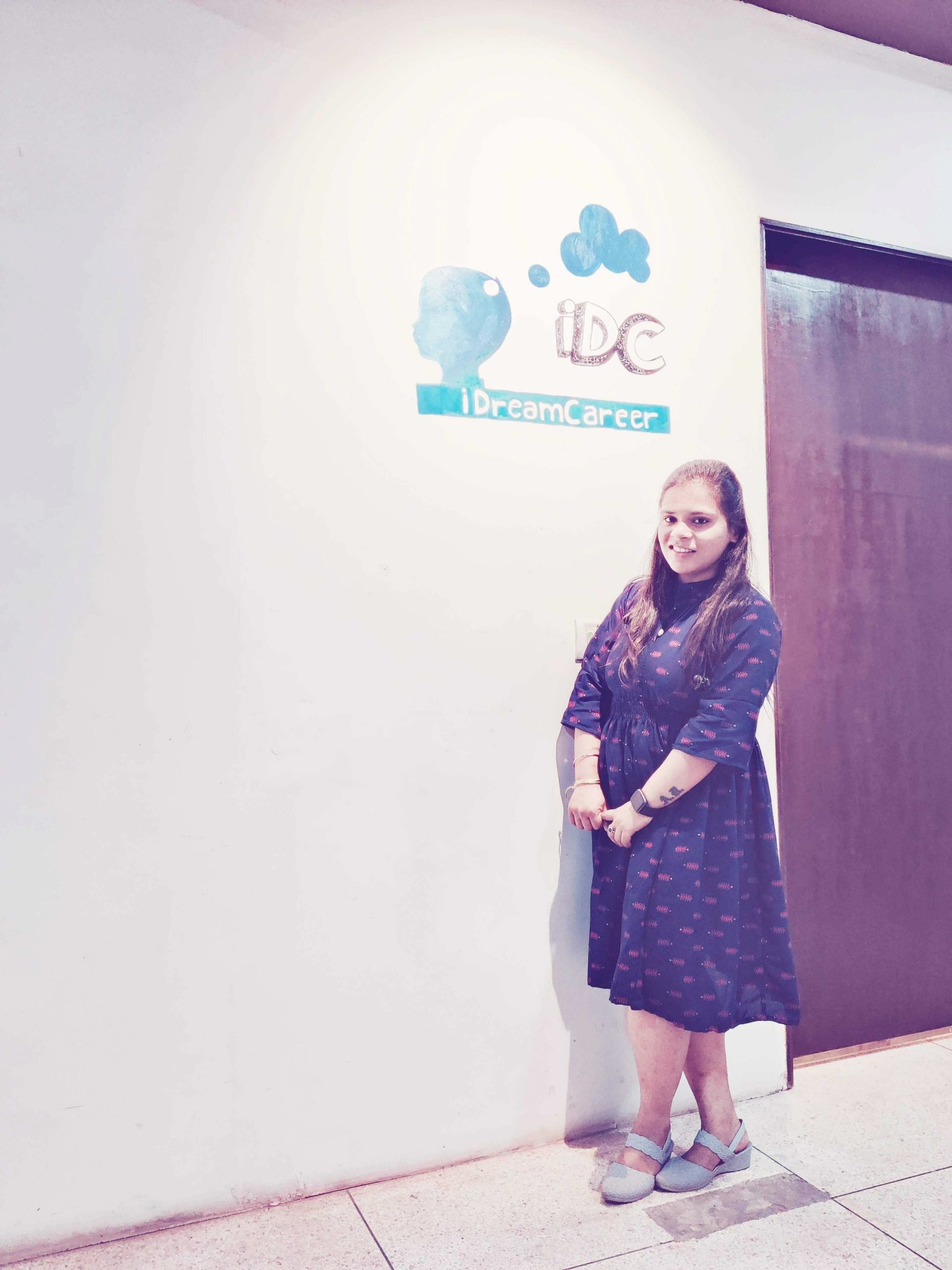 Anushree has 5+ years of experience and currently she is associated with idreamcareer.com as a Content Writer. She has also worked as a Social Media Marketing Expert for a startup and Content Quality Analyst for Publishing and E-learning Industry. She has done her Masters in Commerce and PGDM in Finance & Trade and Marketing & HR, but she is currently following her passion towards writing.