The upcoming AFCAT exam pattern and other details like syllabus, books, cut-off and salary are discussed here.
.
It is safe to say here that, the Air Marshal is actually a rank in the IAF. It is a 3-star air officer rank in the Indian Air Force!
What's AFCAT?
AFCAT is an umbrella exam for flying roles as well as non-flying, ground-duty, administrative roles in the Indian Air Force.
The technical ground-duty roles will require you to clear AFCAT EKT exam (Engineering Knowledge Test).
👉Living the Dream Career as an Airman Indian Air Force
AFCAT Exam Pattern
100 questions for AFCAT and 50 questions for EKT.
2 hours for AFCAT and 25 mins for EKT.
.
Marking Scheme in AFCAT exam pattern:-
(a) 3 marks for every correct answer
(b) 1 mark minus for every incorrect answer
(c) No marks for unattempted (left-out) questions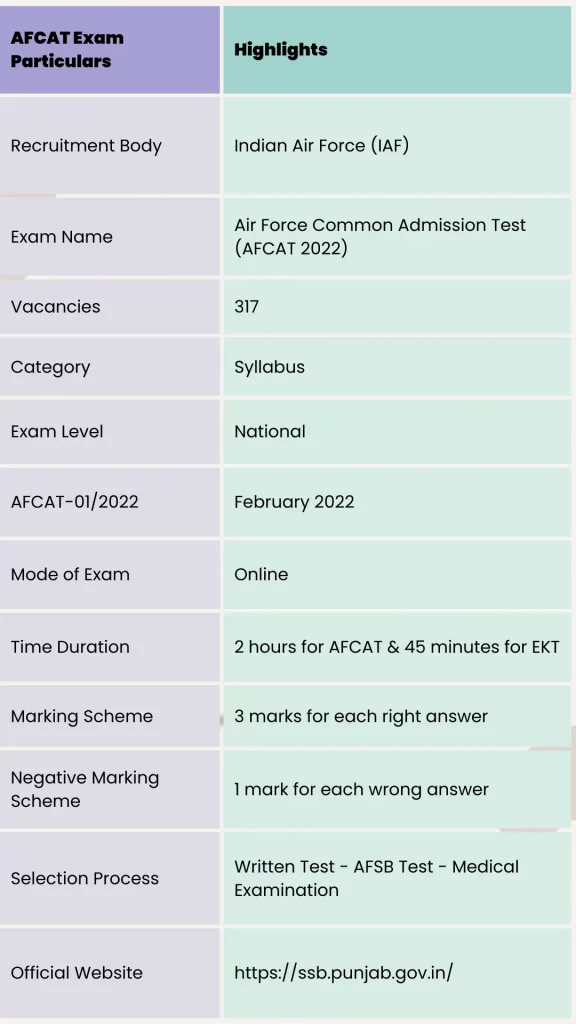 ---
---
Discover More by accessing the Free Career Dashboard
This will help us share relevant information with you.
AFCAT Question Papers will have the following topics:-
This is only for AFCAT main examination, not the EKT part. The EKT part is in below link.
(a) English. Comprehension, Idioms and Phrases, Synonyms, Sentence Completion/Filling in of correct word, Error Detection, Antonyms and Testing of Vocabulary,
(b) General Awareness. Current Affairs, History, Basic Science, Civics, Politics, Geography, Environment, Defence, Art, Culture, Sports, etc
(c) Numerical Ability. Percentage, Decimal Fraction, Average, Time & Work, Ratio & Proportion and Simple Interest, Profit & Loss, Time & Distance (Trains/Boats & Streams)
(d) Reasoning and Military Aptitude Test. Spatial Ability and Verbal Skills
Syllabus
The main selection test has above syllabus.
AFCAT EKT or the Engineering Knowledge Test has a detailed syllabus which is explained here. It is stupefying how one can be expected to remember all of this for an exam on a day. Too much of an ask!
Cut-off
The AFCAT exam qualifying marks is 165 marks out of 300. Once you qualify for AFCAT, you will have to clear AFCAT EKT exam if you are applying for ground technical posts. The EKT cutoff is as follows.
EKT Cutoff
30 marks out of 150
---
---
Salary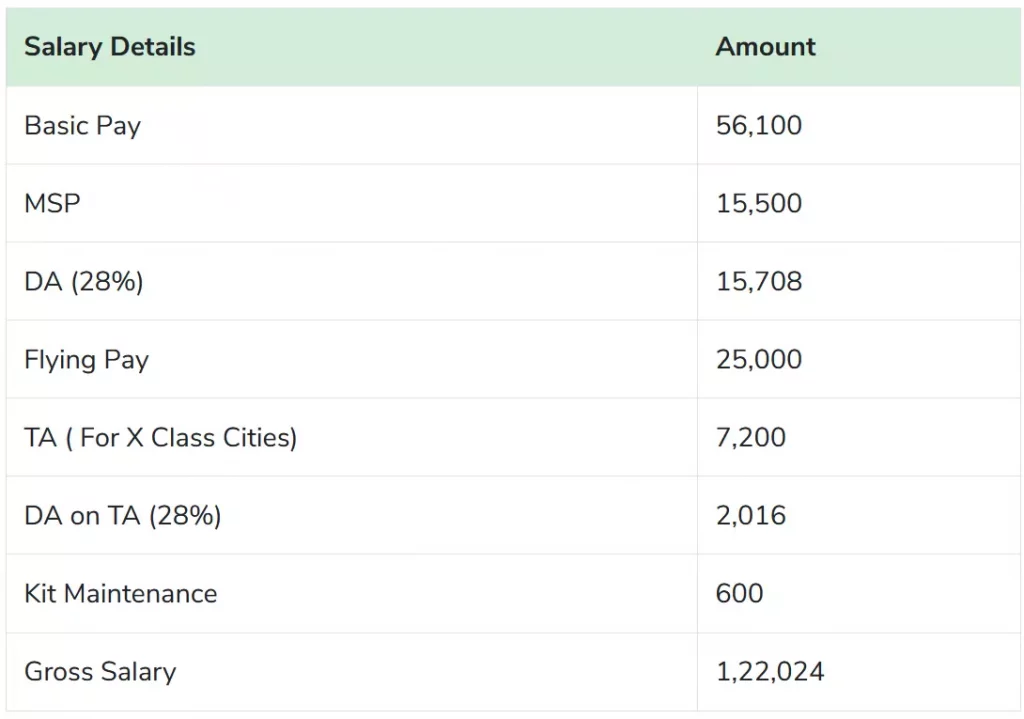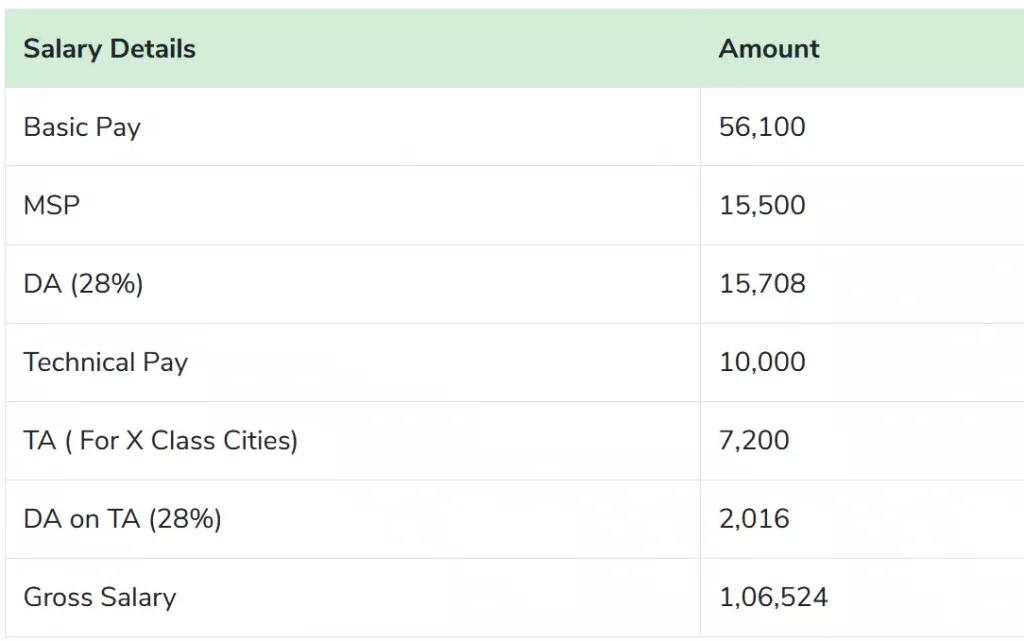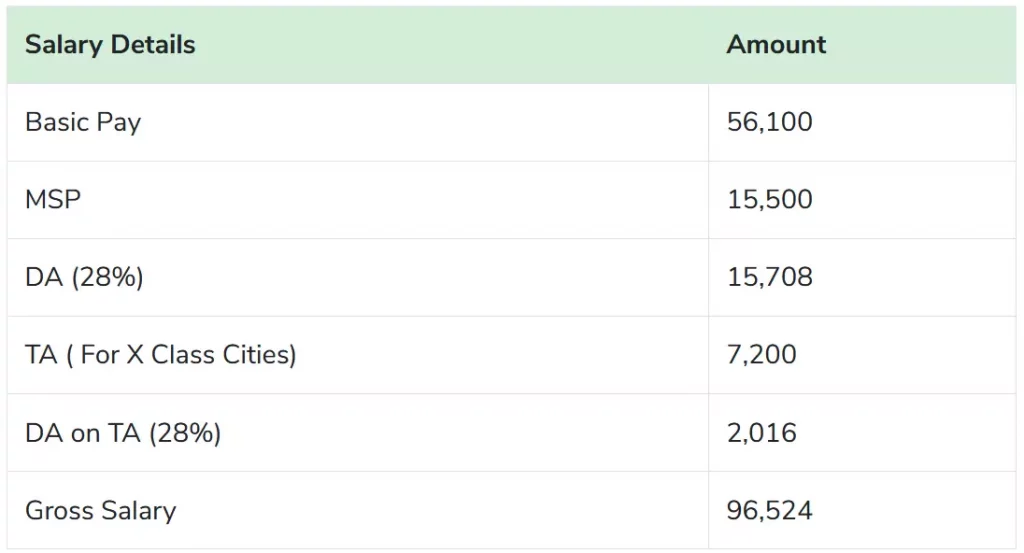 ---
Along with salary, you will be entitled to various allowances as well. Your allowances will vary depending on the place of your posting and the nature of your duty.
---
These allowances include:
Test Pilot, Flight Test Engineer, Field Area Allowance
Special Force, Siachen, Special Compensatory (Hill area), Island Special Duty Area, and Remote Locality Allowance
Other than the above, here is a list of additional benefits.
| | |
| --- | --- |
| Insurance | Air Force Personnel – Rs. 75 lakhs Air Force Personnel (Pilots) – Rs. 85 lakhs |
| Loan facility | Computer Loan Conveyance Loan House Building Loan |
| Placement cell | Helps to provide civil job to retired officers |
| Medical Allowances | All Air Force Officers, Their families |
| Scholarships and Welfare | Grants from the Air Force Wives Welfare Association (AFWWA) |
| Post-retirement Benefits | Pension Insurance Medical (Lifetime access) |
| Educational Benefits | M.Tech from IIT & BHU-IT (for officers of Technical Branches) Study leave (up to 24 months) Tie-ups with IGNOU |
| Other benefits | Accommodation Leave- Annual leave for 60 days and casual leave of 20 days per year Leave travel concessions Institute and Messes membership School facilities Rail concessions Secured camp life CSD facilities Recreational and sports facilities |
Books
Here are some names of books that you will need to prepare.
Books for General Awareness
Lucent's General Knowledge
Manorama English Yearbook
From Plinth to Paramount by Neetu Singh – KD Publication
.
Books for English Verbal Ability
Objective General English by Dr. RS. Aggarwal
Verbal Reasoning by Bhupendra Kumar Singh
.
Books for Numerical Ability
Quantitative Aptitude for Competitive Examinations by RS Aggarwal/ S.Chand Publishing
Objective Arithmetic- S Chand
Quantitative Aptitude and Data Interpretation-Disha Publication
.
Books for Reasoning and Military Aptitude
Quantitative Aptitude- S.Chand
Quantitative Aptitude for Competitive Exams-McGraw Hill Education
.
5 More Books for Reference
AFCAT- For flying, technical, and ground duty branch –Arihant Experts
AFCAT (Air Force Common Admission Test): for flying and technical branch (Popular Master Guide) – R.Gupta
Let's Crack AFCAT –Air Force Common Admission Test by SSBCrack
AFCAT Topic Wise Solved Papers (2011-2019) – Disha Experts
AFCAT- The First Step Book by Defense Direct Education
.
There you go!
Finally, you have all the information optimized just for your use.
All the best! Secure a rank in the IAF!
You will need the entire prospectus that's here.
You will get the entire current AFCAT syllabus here.
Here are some fabulous exam tips. These work magically for all competitive exams or any other personal traditional exam, for that matter.
In case, you feel indecisive or confused, do dial us up. It is often useful to reach out to expert counselors for addressing individual issues. iDreamCareer experts are always ready to help young minds like you from 9th class, 10th class, class 11, class 12 with an aim to select your most-suited career choices.
Recent Releases
.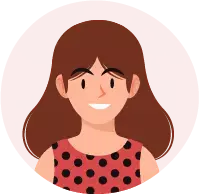 With a Master's in Biophysics-Biostatistics, Sreenanda acquired professional experience in computational proteomics of human molecules. She is currently working with the Research and Data Team at iDreamCareer.