MHT CET is a state-level competitive exam conducted once a year by the Maharashtra state government for admission into 4-year full time degree courses in engineering and technology, pharmacy & 6-year full time degree course in Pharm.D.
This exam allows you to take admission in 1st year or direct lateral admission into 2nd year of Full Time Professional Undergraduate Technical Courses (Engineering and Technology, Pharmacy, Pharm D., Architecture, Hotel Management and Catering Technology)
If you are seeking admission to Engineering & Technology degree courses it is mandatory that you must appear for Physics, Chemistry and Mathematics group (PCM)
If you are seeking admission to Pharmacy/ Pharm. D degree course it is mandatory that you must appear for Physics, Chemistry as well as Mathematics and/ or Biology. (PCB)
You will have choice of appearing any one or both examination. However, if you have opted for both the groups i.e. PCM and PCB , you may get different examination centers for the different groups.
MHT CET result 2021 for PCM and PCB groups will be announced on or before 28 October, 2021 at https://cetcell.mahacet.org/
MHT CET 2021 Exam Dates:

Note: The schedule given above is provisional and may change due to unavoidable circumstances. The revised schedule will be notified on website http://www.mahacet.org
MHT CET Exam Pattern:
The questions will be based on syllabus of Maharashtra State Board of Secondary and Higher Secondary Education.
20% weightage will be given to the questions from Class 11 syllabus and 80% weightage will be given to the questions from Class 12 syllabus.
There will be no negative marking.
The questions will be mainly application based.
MHT-CET will be conducted in two groups i.e. PCM (Physics, Chemistry and Mathematics) and PCB (Physics, Chemistry and Biology).
The questions are multiple choice questions (MCQ) having 4 options

MHT CET Exam Syllabus:
The questions will be set on:
a) Whole syllabus of Physics, Chemistry, Biology and Mathematics subjects of Class 12. (Since Class 12 whole syllabus is to be covered in the MHT-CET 2021, it is not written here.)
b) Syllabus of Class 11 as mentioned below:
| | |
| --- | --- |
| Physics | Motion in a plane, Laws of Motion, Gravitation, thermal properties of matter, Sound, Optics, Electrostatics, Semiconductors |
| Chemistry | Some basic concepts of Chemistry, Structure of atom, Chemical Bonding, Redox reactions, Elements of group 1 and 2, States of Matter (Gaseous and Liquids), Adsorption and Colloids (Surface Chemistry), Hydrocarbons, Basic principles of organic chemistry. |
| Mathematics | Trigonometric II, Straight Line, Circle, Measures of Description, Probability, Complex Numbers, Permutations and Combinations, Functions, Limits, Continuity |
| Biology | Biomolecules, Respiration and Energy Transfer, Human Nutrition, Excretion and Osmoregulation |
Language of Question Paper: The medium for examination shall be English / Marathi / Urdu for
Physics, Chemistry and Biology. However, Mathematics paper shall be only in English only.
MHT CET Colleges:
| College/ University | Districts |
| --- | --- |
| Gondwana University | Chandarpur, Ghadchiroli |
| RTMNU | Wardha, Nagpur, Gondia, Bhandara |
| Amravati University | Yavatmal, Washim, Buldana, Amravati, Akola |
| Solapur University | Solapur |
| Shivaji University | Satara, Sangli, Kolhapur |
| SPPU | Pune, Nashik, Ahmednagar |
| North Maharashtra University | Nandurbar, Jalgaon, Dhule |
| Dr. Babasaheb Ambedkar Technological University | Applicable for all districts in Maharashtra |
| SNDT Women's University | Applicable for all districts in Maharashtra |
| Mumbai University | Thane, Sindhudurg, Palghar, Raigad, Ratnagiri, Mumbai |
| Marathwada University | Parbhani, Nanded, Latur, Hingoli |
| Dr. Babasaheb Ambedkar Marathwada University | Osmanabad, Jalna, Beed, Aurangabad |
colleges
MHT CET Counseling
Counselling is expected to begin in November. This year, your document verification process will be online, and all candidates will have to upload documents while registering for the counselling. Centralized and online counselling is conducted for all selected candidates. The State Common Entrance Test Cell of Maharashtra is responsible for conducting this counselling process.
Documents Required for MHT CET 2021 Counselling
You will have to carry these in original and their photocopy to the MHT-CET counselling venue.
Your School/College ID Card, Aadhar Card/Any Other Photo ID Proof
Exam Hall Ticket and Mark sheet
Nationality Certificate Issued by District Magistrate/Additional District Magistrate or Metropolitan Magistrate (Competent Authority For Issue Of Such Certificate)/Valid Indian Passport or School Leaving Certificate of Class 12 indicating your nationality as 'Indian'
Domicile Certificate Issued by District Magistrate/Metropolitan Magistrate/Additional District Magistrate or Tehsildar.
Class 10 Mark sheet/Pass Certificate
Class 12 Mark sheet/Pass Certificate
Medical Fitness Certificate
.
Other Documents/Certificates (If Applicable)
Constitutional Reservation Claim
Caste Certificate
Caste Validity Certificate (CVC)
Non-Creamy Layer Certificate (For VJ/DT (V), NT (C), NT (D), NT (M), SBC & OBC)
Specified Reservation Claim
Defense Category Claim
Person With Disability Claim (PH)
MKB Claim (Maharashtra-Karnataka Disputed Border Area)
HA Claim (Hilly Area)
Sports Achievements
Hyderabad/Goa Liberation
Freedom Fighter
National Cadet Corps
.
Conclusions
MHT CET is a very popular and competitive examination with more than 45 lakhs of registrations every year. If you are sure about attempting this exam, do not let anyone stop you. But if you're still unsure, do reach out to us. iDreamCareer is helping millions of students pan India & abroad realize their dreams.
Pages you'd need
.
.
.
.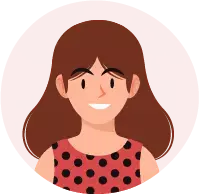 With a Master's in Biophysics-Biostatistics, Sreenanda acquired professional experience in computational proteomics of human molecules. She is currently working with the Research and Data Team at iDreamCareer.