Looking for an answer on how to become a freelancer? Hang on. We have collated this information for you and much more. The details are down here.
.
The freelance market has boomed in recent times, with many start-ups and companies choosing freelancers to meet their needs. Not surprisingly, this is a field that attracts many young people today. While many find themselves attracted to the independence offered by a freelance gig, others also see the scope of more money in it.
All set to dig in further?
But what is freelancing?
Freelancing involves being self-employed and offering services in areas you are skilled at. Based on a project or a contract; freelancing is a flexible working alternate in which you can deliver the projects undertaken without any fixed schedule.
The traditional work style (9 to 5) has changed as technological interventions change the way we all work. This has paved the way for a more convenient form of work-life style; such as working as an independent worker, a freelancer, or as a gig worker.
Now that we know what is freelancing, let's understand how to become a freelancer?
How to become a freelancer in India?
Working on your terms and conditions, getting paid for providing quality services, and communicating with customers is the most comfortable. It is not rocket science and it is not something new that is holding the whole world. It is a work ethic, a way of life that you are familiar with while improving your skills to stand out from the crowd.
To be a good and effective freelancer, here are some important tips to consider: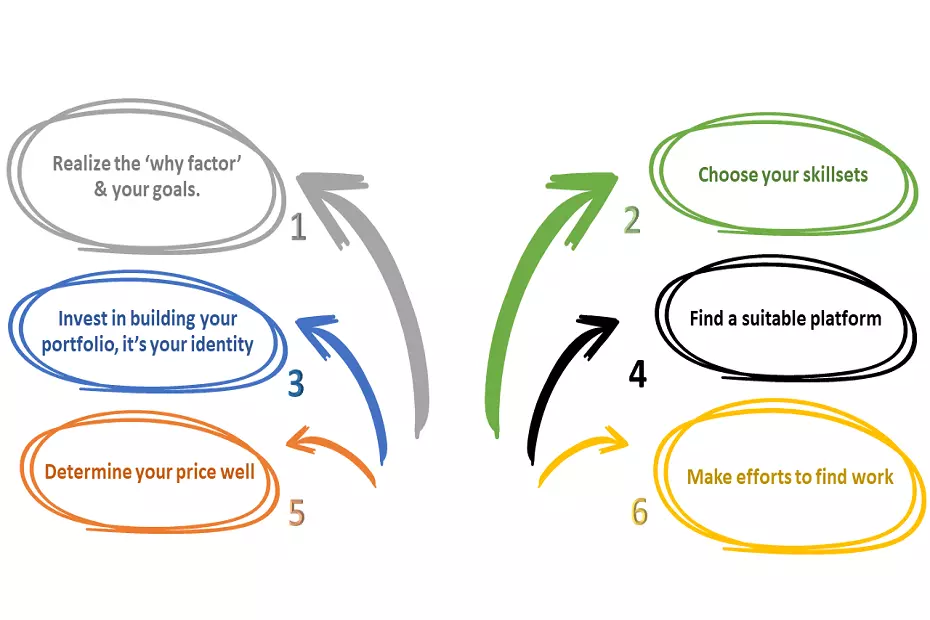 ---
---
Discover More by accessing the Free Career Dashboard
This will help us share relevant information with you.
How to be a freelance writer?
Your first step should be – Research the freelance writing industry to understand how to manage the business and what should be the writing process you have to follow.
Ensure you have the tools like laptop or desktop equipped with writing software and photo-editing software (Canva or adobe photo editing tools).
Follow and understand what the different conventions are. You will need to focus on different presentation styles and adapt to them as necessary.
Decide on a writing niche such as business writing, speech writing, video scriptwriting, copywriting, newsletter writing, technical writing, etc., and enhance your writing skills by reading extensively.
Work on creating a writing portfolio by setting up a professional website or other work samples and market your content to improve your ranking on SE (Search Engine) results.
Now it's time to start searching for freelance writing jobs. Visit job boards such as Guru, Fiverr, 99 Designs, Freelancer, TaskRabbit, etc., and look for the work that suits your skillset.
---
---
How to be a freelance photojournalist?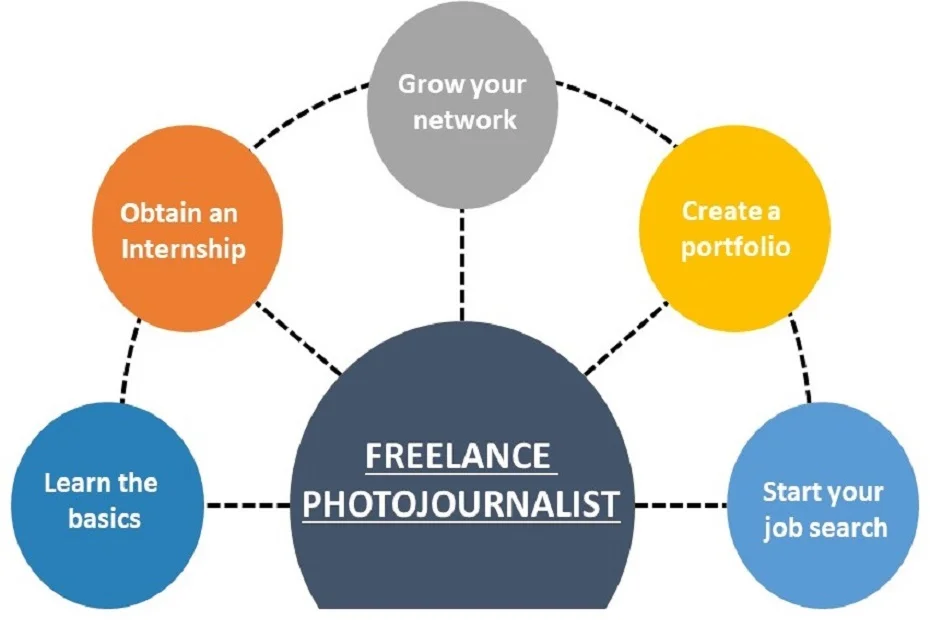 ---
---
How to be a free-lance Web designer?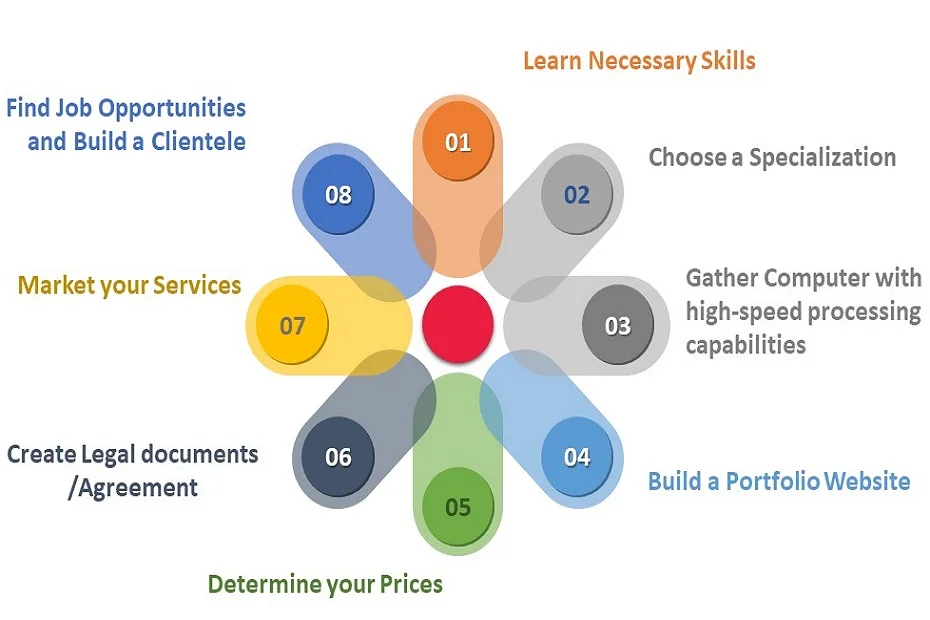 ---
---
It's a wrap!
Are you ready to start doing freelance work? It's up to you. You are in control, and you get to make decisions for your business. Clients are actively looking for new ways to deal with their problems, and your freelancing services can be the solution.
While India is all set to enter the job market for freelancers, there is still a lot to look out for before one takes this up as a full-time career option. If you are puzzled whether pursuing a full-time career in this in the initial years of your career is a good option, then talk to career experts who can help you make the final call.
We try to help young confused minds from 9th class, 10th class, class 11, class 12 with an aim to select their most-suited career choices.
Links to freelance jobs platforms
Recent Releases
.
Discover More by accessing the Free Career Dashboard
This will help us share relevant information with you
Trending Posts

.

Anushree has 4+ years of experience in the career counseling industry as a Senior Content Writer. She has also worked as a Social Media Marketing Expert for a startup and Content Quality Analyst for Publishing and E-learning Industry. She has done her Master's in Commerce and PGDM in Finance & Trade and Marketing & HR, but she is currently following her passion for writing.