"I kept on, because I chose this job. I chose it myself, and that's what gave me the strength to see it through." –

Devki Joshi, Nodal Officer, Delhi Police.
.
When she was asked her thoughts on waking up at 4am, feeding the family with 3 children, going to work, and returning late at night..
Today, after more than 30 years in the Delhi Police, she is now managing an all-women fleet of emergency response vans…
How to join Delhi Police – Most Popular Exams
SSC Delhi Police exam for constable recruitment
SSC Delhi Police exam for SI & CAPF
Civil Services Exam – UPSC, for higher ranks in Delhi Cadre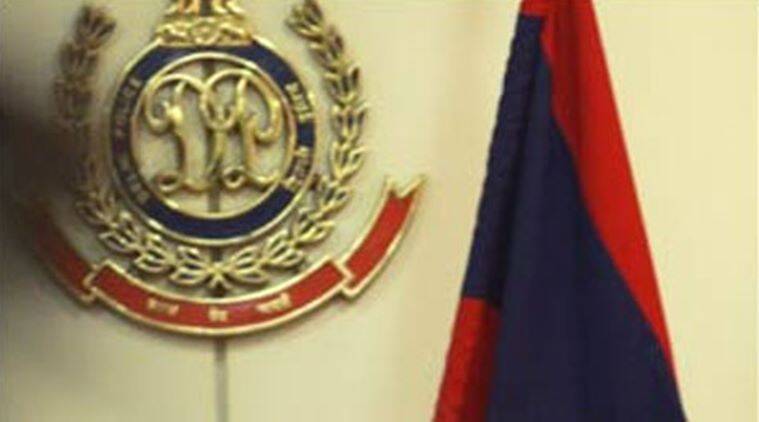 Ssc Delhi Police Exam Preparation
How to prepare the Quant section for SSC Delhi Police Exam?
SSC Delhi police exam preparation – Quant Section
Quant is a game of practice. So practice important topics including Divisibility & Remainder, Profit & Loss & Discount, Simplification, and Number System
Keep all formulas on fingertips
Give equal importance to speed and concept. First, understand the concept and try to solve it through best methods
Use the value of the options (in MCQs) to solve a question
How to prepare the Reasoning section for SSC Delhi Police Exam?
SSC Delhi police exam preparation – Reasoning Section
Reasoning is considered the most scoring section. Now, the number of questions has been reduced from 35 to 25.
Non-verbal section in reasoning will consist of approximately 10-12 questions. Topics like mirror image, embedded/ hidden figure, pattern completion, paper cutting and folding, pictorial analogies, figure formation and analysis odd figure, etc. Therefore, you should solve enough questions on these topics
Draw Venn-diagrams to avoid confusion while solving questions from syllogism
Practice enough previous year question papers to analyse the pattern.
How to prepare General Awareness (GA) and Current Affairs section for SSC Delhi Police Exam?
SSC Delhi police exam preparation – GACA Section
This is the least time taking section. Most of the candidates complete this section within 10 minutes.
Don't wait for the last 10 or 15 days to prepare, rather, start preparing well in advance by as much as 2 months.
It is advised to give equal importance and stay updated by regularly reading newspapers and making notes.
When preparing for the Science section focus on the concept
It is important to make notes and create mind maps to remember facts, chronologies of historical events and dates.
Develop a habit of attempting a minimum of 75 questions in 30 minutes of GA every day
For GACA section, revision is the key
How to prepare Computer knowledge section for SSC Delhi Police Constable Exam 2020?
SSC Delhi police exam preparation – Computer Section
Computer Awareness section is easiest of all and you can even aim to score full marks in it. You can start by aiming for 2 chapters a week and take quizzes based on it. The main areas are:
Generations of computer
WWW
MS word
MS Office
short cut keys
How to Join Delhi Police – Recommended Books
For English
Objective English R.S Aggarwal
High School English Grammar – Wren & Martin
Word Power Made Easy – Norman Lewis
Reading Comprehension Ajay Singh
For General Intelligence & Reasoning
General Intelligence & Reasoning – Kunwar Ishwar Singh Rathore
General Intelligence & Reasoning S Chand
SSC Reasoning – V S Srivastava
A New Approach to Reasoning – B.S. Sijwalii and Indu Sijwali
For Quantitative Aptitude
Quantitative Aptitude for Competitive Exams – R.S Aggarwal
Quantitative Aptitude for CAT – Arun Sharma
Short Cuts in Quantitative Aptitude Disha Experts
Study Notes for Quantitative Aptitude – Sourav Das
For General Awareness
Lucent's General Knowledg Dr. Binay Karn
General Knowledge – Manohar Pandey
India Year Book – Government of India
Manorma Year Book – Mammen Mathew
.
.
How much time is sufficient for Delhi Police exam preparation?
If you are looking for some number I can suggest that it takes approximately 3 months to prepare for Delhi police exams.
However, the number of months that you take for a particular exam preparation does not count but the amount of effort that you put in for whatever time you've decided on is what really matters.
.
.
How to clear Delhi Police exam in your first attempt? How difficult will it be to clear?
It is not that difficult to clear it in your first attempt.
Previous results show that students who were not that meritorious academically were also able to pass this exam.
It depends on the effort you are ready to put in while preparing for it.
The selection will be made based on marks obtained by you in PE, Medical Test, and Written Examination.
If you follow the standard approach and study consistently then it should not be very difficult for you.
Although, I am sharing this without knowing your previous academic pursuits so it will be slightly generic to comment. It is better to assess ones' capacities and then look for advice.
.
.
Conclusions
Why do you fret so? Delhi Police exams aren't that big an ordeal. Take time out, check previous years questions, prepare your time table and follow it as early as 2 months from exam day. Read about Devki Joshi.
.
If you know your capacities and have no doubts about joining the Delhi Police regiments then may the forces be with you. But when in doubt, talk to seniors in the career guidance industry.
.
Career planning is an intense affair and iDreamCareer is the foremost in India (iDreamCareer) helping millions of young minds discover their true mettle.
.
If you liked this post, something tells me you'll love some more from us. Don't keep to yourself. Explore. More.
.
.
.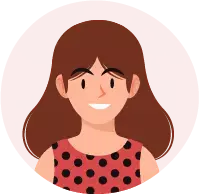 With a Master's in Biophysics-Biostatistics, Sreenanda acquired professional experience in computational proteomics of human molecules. She is currently working with the Research and Data Team at iDreamCareer.