Chennai a.k.a Madras is not just the land of filter coffee, idli, dosa or chutney. The capital city of Tamil Nadu played a very crucial role in the traditional, historical and academic growth of the country, representing the different elements of the highest variety of the Dravidian civilization.
Today, Chennai, the capital city is the 4th largest city of India and is also the leading commercial center of South India. The credit of the booming economy of the city goes to the education system prevailing. It has a perfect blend of both public and private educational institutions. Chennai is home to many research institutions also. Most of the institutes offer their courses in English, so students from diverse backgrounds should not have a problem being taught here. Mentioned below are some of the top colleges in Chennai
Also Read: Law Colleges in Chennai
Loyola College Chennai
Loyola College is an autonomous institution of academic excellence under the University of Madras. It is empowered to frame its own course of studies and adopt innovative methods of teaching and evaluation. The highlights courses are plant biology, advanced zoology, corporate secretaryship, food chemistry, and food processing, media arts in Tamil medium are a few to name. It is one of the top colleges in Chennai and well-reputed all over India.
Alumnus: P. Chidambaram (Former Member of Parliament, Finance minister, Government of India), VergheseKurien (Father of the White Revolution), VasudevanBaskaran(Indian hockey player and coach), Viswanathan Anand (Grand Master and chess champion), etc.
Madras Christian College
The Madras Christian College is a liberal art and sciences college in Madras and is the second most preffered colleges in Chennai. The institution is ranked among the Top Ten Liberal Arts and Science Colleges in India. Among the major courses they offer, plant technology, public administration, marine studies and coastal resource management, travel and tourism, physical education are the prime departments.
Alumnus: S. Radhakrishnan (former President of India), Indra K. Nooyi (Chairperson, PepsiCo World), C.S. Lakshmi (Novelist and Feminist writer), etc.
Stella Mary's College Chennai
Stella Maris College is an autonomous women's institution affiliated to the University of Madras founded on August 15, 1947. This is one of the best colleges in Chennai and promotes inclusive practices in the implementation of its academic programs, taking into account learning differences and the special needs of the differently-abled. The college offers courses in public relations, international studies, fine arts, value education, biotechnology, bioinformatics, information Technology to promote national development, foster global competencies and facilitate skills training to meet the challenges of a competitive world.
Alumnus: Malini Parthasarathy(Editor, The Hindu), AnjuBhargava (Member, President Barack Obama's inaugural Advisory Council), DivyaAjith Kumar(Captain, Air Army Defence, Sword of Honor recipient), etc.
Presidency College
This is the first institution established by British India in 1840 and is called the mother of Madras University. Since 2007, the college has been offering B.Com and BCA courses for the hearing impaired. It also boasts about successively holding among the top 10 rankings of institutes by India Today for the past five years. The language department with 7 languages is the attraction of this college, subjects like geology, geography, and microbiology are also offered.
Alumnus: Chandrasekhara Venkata Raman (Nobel laureate in Physics), Dr.PvgRaju (Maharaja of Vizianagaram), P. Chidambaram (Finance Minister of India), etc.
Indian Institutes Of Technology Madras
Indian Institute of Technology Madras is one of the premier colleges in Chennai and is of national importance in higher technological education, basic and applied research. The courses of study are organized on semester programs and each semester provides for a minimum of seventy instructional days. The Institute has fifteen academic departments: Applied Mechanics, Aerospace Engineering, Biotechnology, Civil Engineering, Chemical, Computer Science, Electrical, Engineering Physics, Mathematics, Mechanical, Metallurgical, Nuclear Engineering, etc. And a few advanced research centers.
Alumnus: T. K. Alex(Director at ISRO Satellite Centre, Bangalore), Jayas Damodaran (CEO, Boston Technology Corporation), J P Haran (Managing Director, Tata Consulting Engineers Ltd)
Madras School Of Economics
Madras School of Economics was established in the year 1995 as a private post-grad institute for teaching and research in the economic field. It offers a 2-year Master's Program in General Economics, Financial Economics, Applied Quantitative Finance, Actuarial Economics and Environmental Economics affiliated to the Central University of Tamil Nadu, and a Ph.D. program affiliated to the University of Madras. MSE has undertaken a lot of notable research projects like the World Bank sponsored Capacity Building Program in Environmental Economics. It recently started a 5-year integrated Master's course in Economics for school pass-outs and is one of the top colleges in Chennai.
Alumnus: U. Sankar (Honorary Professor Madras School of Economics), Mohammed Shakeel (Production Leader Quality, Industrialisation& Development and Toxicology Relay)
Chennai Mathematical Institute
CMI is a premier research and education institute founded by SPIC Science Foundation in the year 1989. It offers undergraduate as well as postgraduate programs in Physics, Mathematics, and Computer Science. It is widely acclaimed for its high-end research in Mathematics, especially algebraic geometry and comes under the top ten colleges in Chennai. In December 2006, CMI was recognized as a deemed university under Section 3 of the UGC Act. Until then, it was working in association with the Bhoj Open University.
Alumnus: Tejaswi N V, YashonidhiPandey, Debajyoti Nandi, etc.
National Institute Of Fashion Technology
NIFT was set up in the year 1986 under the aegis of the Ministry of Textiles, Government of India and is a premier institute for designing, management, and technology for the international fashion business. With its head office in Delhi, NIFT has 15 centers in India, one being in Chennai. It offers four-year bachelor and two-year master's programs in various streams like Fashion Design, Leather Design, Accessory Design, Textile Design, Knitwear Design, Fashion Communication, and Fashion Technology.
Alumnus: Sabyasachi Mukherjee, Ritu Beri, Shivaji Dutta, Sujit Meher, and Manish Arora are some famous NIFT products.
Central Leather Research Institute
This is the world's largest Leather Research Institute, founded in the year 1948. The initiative was undertaken with an aim to link technology systems with both the academy and industry. CLRI, today, is a central hub in the Indian leather sector with direct roles in education, research, training, testing, designing, forecasting, planning, social empowerment and leading in science and technology relating to leather. It offers Diploma Courses in Leather Goods, Leather Garments, Leather Processing, Footwear Design and a PG Diploma Course in Leather Processing.
Alumnus: G. N. Ramachandran (Ewald Prize 1999), Thirumalachari Ramasami (Shanti Swarup Bhatnagar Award, the Padma Shri and Padma Bhushan in 2014).
Great Lakes Institute Of Management
GLIM is a premier business school with its main campus in Chennai. Founded in 2004, it has climbed the ladder of success and is ranked amongst the top 10 business schools in India. It can be accredited to its best in the class faculty from across the globe and its industry connections. They offer Postgraduate programs in Management and Diplomas in Management. They also offer Post Graduate Executive Programs in Management too.
Alumnus: SijoKurovilla (CEO, StartUp Village), SaiSudha C (CEO, Hidden Truffles, Hongkong), etc.
Conclusion
Education and culture flow is in the air in Chennai. People consider Education their instrument to succeed and hence focus completely to impart world-class education. Students from different cities and countries are welcomed and accepted here. Reports say, 98% of Chennai's classrooms are in good condition and do not require any repair, that's the kind of focus on Education. Education scenario in Chennai might have scope to improvise here and there, but as Actor Suhasini Mani Ratnam says, "I hope what never changes about Chennai is, it welcomes small-town girls like me into its arms and molds us into what we are today".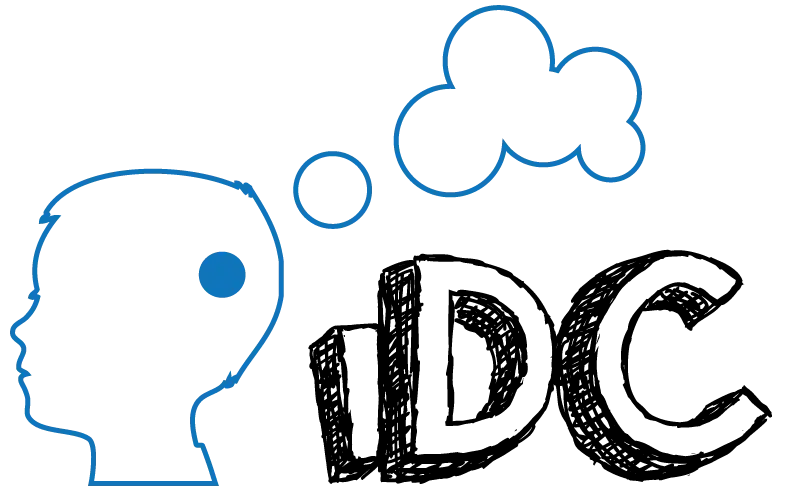 The iDC Editorial Team brings in a collective work experience of more than 25 years in diverse fields spanning from career counselling, management consulting, engineering, and technology to science, finance, and humanities. The team's key competencies are in research and analysis of careers, jobs, and industries. The team boasts a few best-in-class writers on careers and education.