The world-renowned question to every Indian student, no matter whichever community, religion or territory he belongs is, Beta aage kya Socha hai? I hope this statement reminds you of the harsh mental trauma which the Indian kids have to face every day! Marks become a scale for their peers and neighbors and either they'll cherish the status of their high grades or feel disgusted by the taunts. To let you decide if you should or shouldn't pursue a career in MBA, we have jotted down a few important pointers in this blog for you.
So, if by any chance you have survived in this brutally competitive world and scored well in your graduation program then get ready for the further battle, as there is a lot to do my friend.
Consider an enthusiastic youth, who has just passed his graduate degree program from a top college and is dreaming of a great job ahead – He suddenly wakes up to the harsh reality of parental pressure, harassment from relatives and peers to pursue MBA from IIMs, as it is often the first preference; he is deflated and disappointed at that moment.
A career in MBA
The Master of Business Administration is a postgraduate degree program that offers you a master's level of study in business. This is a professional course that is often considered as an option by graduates, who dream about high salaries and positions in MNCs. At times, when you need progress in your current job or want to shift from technical to the business aspect, then to this degree is preferred by people. Thus, a career in MBA is both challenging and exciting at the same time.
To understand whether you should go for a career in MBA or not, we have curated a few important pointers to help you decide either of the two options.
According to Fortune magazine, 'It took Marianna Zanetti a full year after graduation before landing a job at exactly the same salary she was earning three years earlier without an MBA'
This shows the state of mind of a Product Manager, who considers an MBA as an overly expensive affair for meeting experienced people and having a global vision, as she later got a great job with an MNC just because of her prior experience and not because of her MBA degree.
Marianna says, There is an education bubble around these kinds of degrees. There are exceptions, of course, in management consulting and investment banking, where the MBA is always valued. But for the rest, it's a nice-to-have degree. It's not that it is harmful to you, but every market expert I interviewed for the book says that what is needed today is specialized knowledge and skills, and an MBA is generalist training.
Now, I'm not against this highly valued degree and don't want to offend anyone, I have just shown one side of the coin, which is also a prevalent opinion in society.
So, to highlight the positive side of this degree or rather a necessary suggestion, Mr. Ronnie Screwvala (Founder of UTV) says, Candidates with work experience can absorb business concepts better as well as learn extensively from their peers since they are all talented professionals. So students who already have 3 – 5 years of work experience can prove themselves better and perform well after pursuing an MBA.
The above arguments prove that somewhere the degree is hyped in our society; it is also evident in the book beyond the MBA Hype by Sameer Kamat. The book portrays the struggling life of an IIT graduate named Amit, who was compelled to pursue an MBA from the USA, but had to drop his degree in his second year as he fell short of finances.
The book inspires the present youth of India about how to go ahead in their lives and win over the challenging situations, where parents and peers expect something else. By the middleman argument, Sameer explained the pros and cons of an MBA to Amit who then decides to leave his MBA plans and carry on with his current job at a top MNC.
It signifies the parental and peer pressure upon children, and at times our own thinking also transforms according to these dominant views. Till the time you as a student are not aware of the exact details of the course and what will the degree provide, you will not be able to make an accurate decision. Do you need to realize whether the professional degree is actually required to be pursued? If the answer is Yes, then at what stage of life and only then you should choose to go ahead with it.
I was reading the BITS Pilani blog and came across some really nice Do's and Don'ts of pursuing a Masters's degree; I must admit they have counselled the students really well about it. It says, The application process in itself involves the considerable expense of time and money upwards of six months and up to 1 lakh. So it is very important that you are sure this is a step you'd like to take; this reveals that pursuing Masters is an important affair and prior decisions and brainstorming is required.
A career in MBA does not require the student to be from a particular stream, though business studies, accounts, mathematics, and communications students are preferred because of their prior knowledge about the subject; still, if you are adamant about pursuing MBA and possess the skills then you are surely welcome. But before you decide about your masters, ask a few questions to yourself.
Are you ready to pursue a career in MBA immediately after graduation or your field require experience?
If you are adamant about a career in MBA, then is your field offering you a post-graduation degree or diploma course in your particular area?
Do you want to change your field of studies or go ahead with the current one?
Is your time and financial investment worth it?
Alternative plans, in case your current plans fail or don't work in your favor.
Conclusion
So, my dear friends, your life is shaped by your decisions; you can either make it or spoil it. Certain decisions are life-changing moments and can transform your definition of success. A career in MBA is not only about clearing the entrance test through CAT or GMAT, but it is also a long process of excelling in GPA and other interviews.
So from whichever sphere you belong, utilize your energy in the best path and if a career in MBA suits you only then go ahead. Just be focused with a determined unwavering vision and you will surely reach your goals and excel in your field.
By Meenakshi Ahuja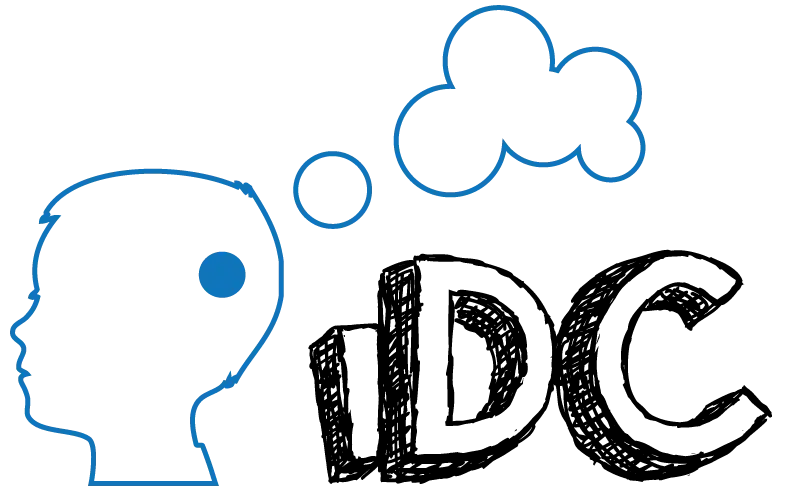 The iDC Editorial Team brings in a collective work experience of more than 25 years in diverse fields spanning from career counselling, management consulting, engineering, and technology to science, finance, and humanities. The team's key competencies are in research and analysis of careers, jobs, and industries. The team boasts a few best-in-class writers on careers and education.