The moment you were born, you were exposed to materials. You have always seen these brittle and ductile conductive pieces of metal getting converted into everyday utilities. These non-living objects become lively when assembled, cut, drawn, extruded, forged or processed.
Now, if you have the power to make life out of these dead chunks of metal; would you consider yourself less than a magician? Would you not love to control the magic material graphene that is used in making pencil leads to night vision gear to super-efficient electric cars to search and rescue robots to cancer treatments? Here, you have the field of material sciences and engineering providing you the opportunity to be that metal magician and contribute towards the technological wellbeing of the world.
What is Material Sciences?
Material Sciences is also called material science and engineering. It is the process of designing and discovering new materials such as solids. This career field incorporates essential elements such as physics, chemistry as well as engineering. Material Sciences and Engineering have proved their potential in the technology sector as there is increased orientation towards research and innovation. A material scientist can be the Midas with every metal by converting it into an innovative piece of invention.
Today, we have become modern, not due to our lifestyle but due to our vision and constantly evolving technology. Here we shall discuss one such rapidly transforming field of material sciences. The incredible growth opportunities in this career of constant innovation are observed due to the combination of state-of-the-art research in the emergent regions with classical knowledge.
Trained individuals and scholars related to the field of new material design are in constant demand in the industries of plastic, energy, biotechnology, and electronics. Additionally, due to the constant contraction of engineering requirements in the manufacturing firms, there are perpetual opportunities for expansion in terms of employment for material scientists in the capacities of technical, scientific and professional research.
The fundamental roots of material sciences are evident in chemistry. Though, there is further consideration of applied sciences from the fields of engineering, physics, and biology too. For becoming a material scientist, you need to complete, at least, a graduation course in material sciences and engineering. However, students from other relevant sciences are also considered for the jobs of material scientists due to a very less number of institutes providing material sciences programs.
There is an additional need for a required course that would make you skillful at computer modeling. It is a vital part of R&D today where undergrads can attain wide-ranging scientific knowledge. Many employers offer new recruits with supplementary training that is specific to their manufacturing or research sector.
Career Path
Job Profiles
In simpler terms, a degree course in material science can open doors to various employment opportunities in a vast array of industries providing knowledge and expertise related to the fabrication, processing, and manufacturing of materials. Jobs with direct relation to the field of material science offer roles such as:
Technical Sales Engineer
Research Scientist (Physical Sciences)
Process/Product Development Scientist
Metallurgist
Materials Engineer
More than this, the degree in material sciences is technologically supportive with other indirect jobs like:-
Secondary School Teacher
Quality Manager
Patent Examiner
Manufacturing Systems Engineer
Higher Education Lecturer
Biomedical Engineer
You can create your own job opportunities as a Procurement Specialist Freelancer providing contract-based raw material details to the procurement managers of companies. You can also be an advisor for the final quality check before a company carries out the dispatch of finished material.
Industries to Explore
A traditional manufacturing sector provides a wide-ranging opportunity in fields like:-
Pharmaceuticals
Nuclear industry
Utilities
Aerospace
Oil and gas
Armed forces and defense
There are some more promising & evolving sectors for material sciences graduates like artificial intelligence, nanotechnology, high-performance textiles, biomedical materials, sustainable materials, and composites. Finally, there also are some indirect opportunities in the fields of finance (consultancy, banking, accountancy, and stockbroking), advertising, internet and media, Civil Services and Administration.
Skills Required
Knowledge and expertise about the material sciences
Problem-solving and analytical skills for spontaneous decision making with the acceptance or rejection of materials
A high numeracy standard for composite follow-through with numbers in science
Computer-modeling experience and IT competency for constant development with material design
Report-writing and research skills for better representation of ideas with materials
Independent and creative thinking for inventions and researches
Planning, organizational and time management skills
Business skills and commercial awareness for having adequate knowhow about the technological and financial upgrades related to the technology
All material scientists can ultimately involve themselves in advising or consulting colleagues or clients while working in cross-functional teams.
Fee Structure
There is variation regarding the fee structure depending upon the institute. However, it ranges from INR 50, 000 to INR 4, 00, 000 for undergrads. On the other hand, for postgrads; it ranges from INR 40, 000 to INR 1, 20, 000. For overseas, this cost increases from INR 20 lacs to INR 50 lacs.
Salary Structure
After graduation, a Material Scientist can earn anywhere between INR 10,000 to INR 45,000 depending upon his capabilities and skill level. If you have additional expertise in the form of software, then the salary can increase up to INR 100,000. After post-graduation, the earnings range from INR 30,000 to INR 300,000. There are chances of almost doubling the earnings in foreign continents like Europe and North America.
As freelancing consultants, Material scientists can earn INR 25,000 to INR 500,000 per project based upon its scope and requirements. Therefore, there is a scope for alternate exploration for those who are interested in starting their own ventures in the field of material sciences and engineering.
Top International Institutes
| | | | | | | | |
| --- | --- | --- | --- | --- | --- | --- | --- |
| 2014 | 2013 | Institution | Country | Academic reputation | Employer reputation | Citations | Score |
| 1 | 1 | Massachusetts Institute of Technology (MIT) | United States | 100 | 91.5 | 91.2 | 96.2 |
| 2= | 3 | Stanford University | United States | 88.3 | 91.1 | 93.4 | 91.7 |
| 2= | 4 | University of Cambridge | United Kingdom | 93.5 | 100 | 88.1 | 91.7 |
| 4 | 5 | Imperial College London | United Kingdom | 96.5 | 76.3 | 88.4 | 91.3 |
| 5 | 2 | The University of California, Berkeley (UCB) | United States | 89.3 | 78.9 | 92.2 | 89.8 |
| 6= | 6 | National University of Singapore (NUS) | Singapore | 81.9 | 87.3 | 91.6 | 89.4 |
| 6= | 7 | Northwestern University | United States | 88.9 | 67.1 | 93.2 | 89.4 |
| 8 | 14 | Nanyang Technological University (NTU) | Singapore | 86.5 | 76.6 | 85.3 | 86.7 |
| 9 | 11 | University of Oxford | United Kingdom | 86.5 | 97.5 | 84.9 | 85.3 |
| 10 | 10 | Tsinghua University | China | 82.7 | 90.7 | 77.7 | 85 |
Top Indian Institutes
Institute
Course
Eligibility
City/Cities
Website
Indian Institute of Technology (IIT)
B.E. / B.Tech.M.E. / M.Tech.
12th (PCM) + AIEEEB.E./ B.Tech + GATE
Mumbai
http://www.iitb.ac.in/
Kharagpur
http://www.iitkgp.ac.in/
Kanpur
http://www.iitk.ac.in/
Guwahati
http://www.iitg.ac.in/
Hyderabad
https://www.iith.ac.in/
Patna
http://www.iitp.ac.in/
National Institute of Technology (NIT)
B.E. / B.Tech.M.E. / M.Tech.
12th (PCM) + AIEEEB.E./ B.Tech + GATE
Warangal
http://www.nitw.ac.in/nitw/
Calicut
http://www.nitc.ac.in/
Motilal Nehru National Institute of Technology
B.E. / B.Tech.M.E. / M.Tech.
12th (PCM) + AIEEEB.E./ B.Tech + GATE
Allahabad
http://www.mnnit.ac.in/
Maulana Azad National Institute of Technology
B.E. / B.Tech.M.E. / M.Tech.
12th (PCM) + AIEEEB.E./ B.Tech + GATE
Bhopal
http://www.manit.ac.in/manitbpl/
Conclusion
A career in material sciences and engineering has a lot to offer. If you wish to opt further studies, post-graduation can enable you to acquire specialist knowledge in the specific sector or domain. They can also establish good professional grounds by learning advanced software like Finite Element Analysis modeling. The best part of this field lies in its extensive presence not only in the technical domain but in domains of marketing as well as arts.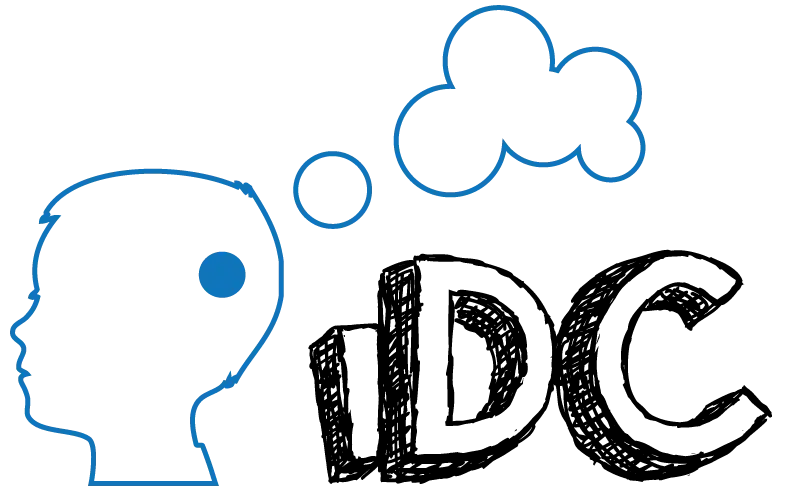 The iDC Editorial Team brings in a collective work experience of more than 25 years in diverse fields spanning from career counselling, management consulting, engineering, and technology to science, finance, and humanities. The team's key competencies are in research and analysis of careers, jobs, and industries. The team boasts a few best-in-class writers on careers and education.